The Graduate School of Arts and Sciences Celebrates Graduating Students at Commencement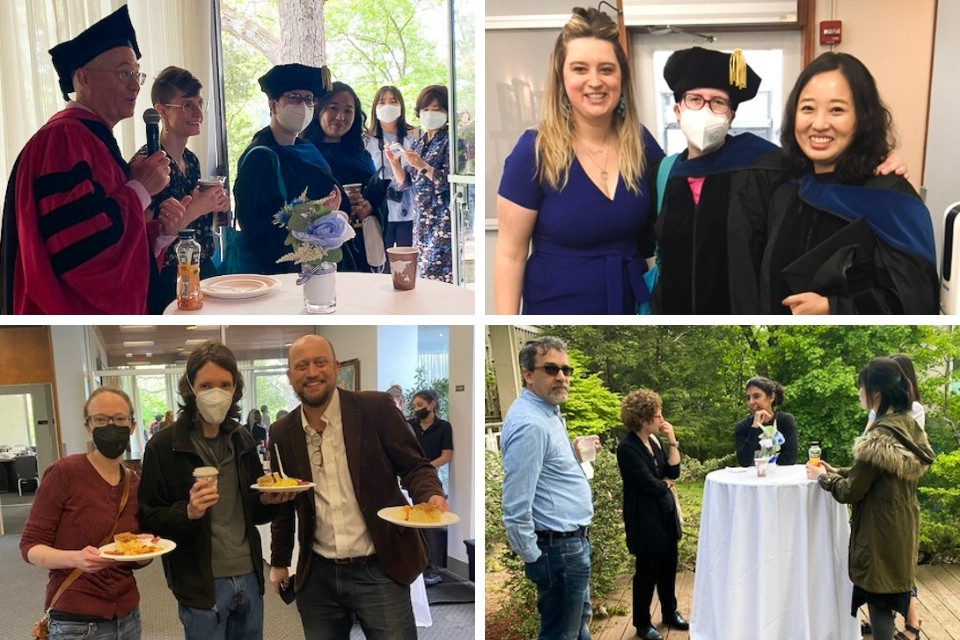 May 23, 2022
The Graduate School of Arts and Sciences (GSAS) graduated 265 students on Sunday, May 22 at Commencement. They include future data scientists, journalists, teachers, professors, postdoctoral researchers, and software engineers. The graduating class is moving onto a wide variety of careers at organizations like Fidelity, Spotify, Microsoft, Amazon, Oracle, Novartis, Brigham and Women's Hospital, the University of Notre Dame, UC Davis, and Georgia Tech. Others are moving onto further graduate study at Brandeis and beyond.
Computer Science graduate Zian Yang MS'22 says his time at Brandeis enabled him to change career paths and find a job at Google as a software engineer. Yang worked with the GSAS Professional Development team during his career search. Of his Brandeis experience, Yang says, "I sincerely appreciate the opportunity to study in this inclusive and diverse environment. I found myself surrounded by many talented students with various backgrounds."
Chemistry graduate Chris Konow PhD'22 is moving on to work as a software consultant at Galatea Associates. He says his favorite times at Brandeis were working as a fellow in the Science Communication Lab. "Having the opportunity to work with other scientists on ways to both explain their research and convey their passion for their field was extremely rewarding," he says. He also says that his time at Brandeis "opened my eyes to the numerous social issues that surround science and academia and allowed me the opportunity to improve both myself and the Brandeis Chemistry Department in a number of different ways through my time as the Graduate Student Representative and on the Brandeis Chemistry DEI Committee."
On Friday, May 20, GSAS honored these graduates at a commencement reception for graduating students and other members of the Brandeis community at the Faculty Club. Faculty, family members, friends, and fellow students thanked the students for all of their work at Brandeis, wished them great success in the future, and encouraged them to keep in touch.