Interview with Benjamin Irvin, PhD'04, Executive Editor of the Journal of American History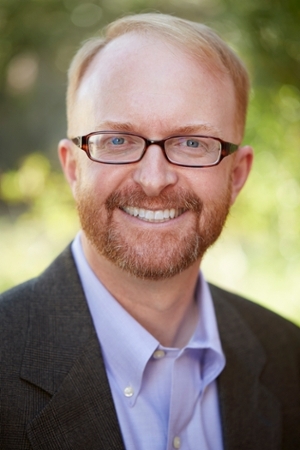 November 2, 2016
Last month, Benjamin Irvin, PhD'04, was named the new Executive Editor of the "Journal of American History," which is published by the Organization of American Historians, and associate professor in the department of history at Indiana University, Bloomington. In his new role, Dr. Irvin will oversee several publications of the organization including the "The American Historian" magazine and "Process—A Blog for American History."
We caught up with Dr. Irvin a few days ago, and he gave us his thoughts on Brandeis, his new appointment, aspects of early American history that should be better understood, and why the graduate program in history produces so many world-class scholars:
1.  Did you come to Brandeis knowing that you wanted to study early American history? Have your research interests remained the same as a member of the academy, or have you switched paths at all?
I came to Brandeis intent on studying early American history with Jane Kamensky. During my first year, I began to research the Revolutionary War, and I have been working in that field ever since. My interests have evolved, though. My first book, "Clothed in Robes of Sovereignty: The Continental Congress and the People Out of Doors," explores the public festivities and ceremonies of state by which Congress attempted to celebrate the new United States. My current research concerns the lives of disabled Revolutionary War veterans and their efforts to obtain pensions from state and federal governments. Both of these projects focus on the American Revolution, but in topic and methodology, they are vastly different. 
2.  Is there any particular aspect of early American history that you wish more people knew about or understood better?
Many aspects of U.S. history ought to be studied more carefully. One that comes immediately to mind, in light of recent events, is the history of race and slavery. Readers would do well to begin with a book by Brandeis history alumnus Alan Taylor, PhD'86, called "The Internal Enemy: Slavery and War in Virginia, 1772-1832," which won the Pulitzer Prize in 2014. Taylor reveals that, during the War of 1812, enslaved persons badly hindered Virginia's defensive campaign by running away from and otherwise resisting their slave owners. Taylor's book compels readers to reconsider Jeffersonian democracy, which promoted the equality of white men, but which strengthened the institution of plantation slavery. 
3.  How did you become the Executive Editor of the Journal of American History, and what do you hope to bring to the role?
I applied for the editorship because I had recently completed a three-year term as a member of the editorial board of the "Journal of American History." As a board member, I attended the Journal's annual meetings, offered advice on its policies and strategic planning, and reviewed manuscripts for publication. This opportunity permitted me to observe the daily operations of the Journal and to gain a deeper appreciation of the challenges it has faced as a longtime print publication transitioning to digital platforms. It also allowed me to develop strong working relationships with the Journal's staff. My service on the editorial board prepared me, as well as any professional experience possibly could have, for my interview and campus visit.
In recent years, the Journal has developed several new outlets for digital publication. These include a podcast, the blog "Process," and the magazine "The American Historian," among others. My foremost task as editor shall be to oversee the ongoing integration of these publications and to prepare them collectively for an uncertain digital future. The Journal must be flexible enough, as a publication, to withstand rapid technological development but it must also be stable enough, as an archive, to endure for future generations of readers. Of course, it must also sustain the scholarly excellence that has earned its reputation as the flagship journal of our field. The Journal serves a broad audience, comprised not only of history students and professionals, but also of general readers. To do the most good, it must publish those articles and reviews that are most useful to the present.
4.  You are not the only Brandeisian to have been appointed to a major role at the Organization of American Historians; Nancy F. Cott, PhD 1974 was named president earlier this year. Another recent accomplishment for our History department was a 2015 study which regarded the PhD program to be among the most prestigious in the country based on the number of publications by its graduates. What is it about the History program at Brandeis that leads to such consistently successful outcomes? 
Several factors contribute to the success of Brandeis's graduate history alumni. The most significant of these are the Irving and Rose Crown Fellowships, which allow graduate students to pursue their education as researchers and teachers under comparatively modest financial constraints. The Crown Fellowships are a precious and indispensable gift. The small size of the history department is also instrumental because it enables students to work under closer and more careful tutelage than is possible at large research universities. Brandeis students have extraordinary access to a distinguished faculty. They also benefit by proximity to Boston's vibrant intellectual community and to the region's many world-class archives, such as the American Antiquarian Society in Worcester and the Massachusetts Historical Society in Boston. In these repositories, Brandeis students not only conduct their research, but also learn and hone their craft. Finally, because the Brandeis program is small and because the Crown Fellows are equally funded, Brandeis students tend to develop close professional relationships with their peers. After graduation, these relationships thicken and branch; alumni find support in a dense network of colleagues.
5.  Did you pick up any qualities at Brandeis beyond academics that have helped you in your academic career?
The Brandeis history department excels at professional development, by which I mean something very specific. Brandeis faculty members and graduate students share their conference proposals, their grant applications, their vitae, and their cover letters: all the paperwork that we as historians submit for the advancement of our careers. This is a tremendous act of role-modeling. It enables young professionals to step forward with confidence and great prospects of success.
6.  Do you have any advice for our current doctoral candidates in History, or to people who may be considering the program?
The job market for academic historians has unfortunately not recovered from the Great Recession. Current graduate students may prepare for the market by presenting papers at conferences, by publishing articles in scholarly journals, and by developing desirable skill sets such as proficiency in the digital humanities. Most importantly, they must write compelling dissertations and, if possible, begin to revise them as well. That way, if they are hired in teaching-intensive adjunct or visiting assistant professorships, they will find it much easier to prepare their manuscripts for publication. 
Prospective graduate students should likewise protect their careers by charting the most promising courses of study, by sharpening their research and writing abilities, and by minimizing the expense of their education. The Brandeis history department has the faculty and resources to help them do so.