English PhD Candidate Analyzes the Gap Between Queer Communities and Addiction Treatment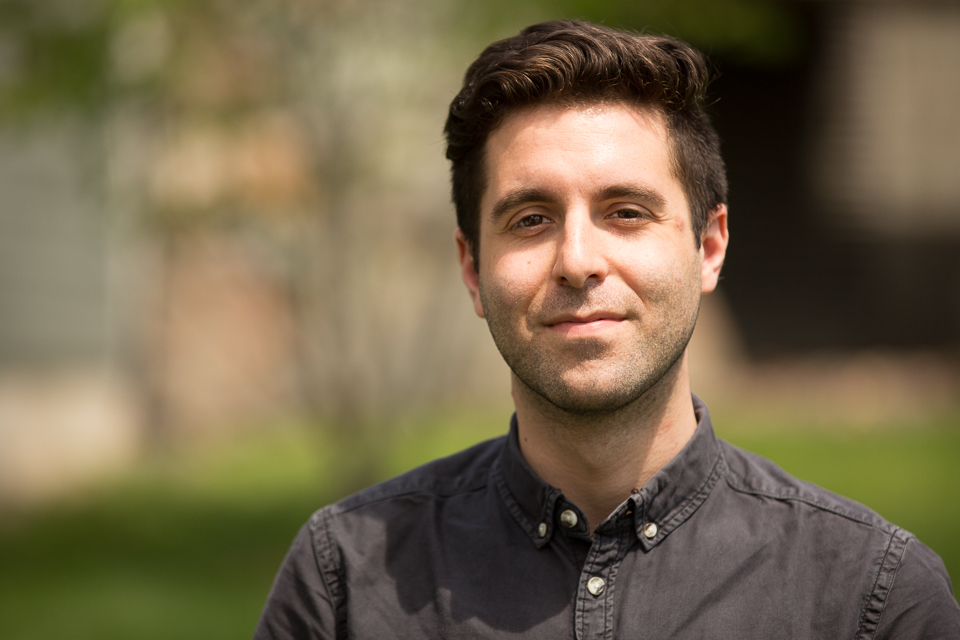 Photo Credit: Simon Goodacre
November 20, 2019
Having completed his joint master's degree in English and Women's, Gender, and Sexuality Studies at Brandeis, Brenden O'Donnell decided to continue pursuing his research project as a PhD student. O'Donnell's dissertation,
Queer Temperance: Recovery as Critical Mourning
, examines representations of addiction and recovery in LGBT literature. His research fields include LGBT literature, 20th Century American literature, Gender and Sexuality Studies, Medical Humanities, and Critical Addiction Studies.
O'Donnell argues that existing treatment and recovery programs like the 12-step philosophy used by Alcoholics Anonymous (AA) and those that largely use spiritual discourse have alienated the LGBT community. "LGBT people have very few cultural resources that connect addiction to their particular needs," he says. He believes that LGBT literature fills the gap between the AA 12-step philosophy and LGBT addicts, providing "spiritual, emotional, and moral guidance in a way that affirms their queer sex practices." Consequently, he views LGBT literature as an alternative addiction treatment for the LGBT community.
O'Donnell's dissertation fills a large void present in current Queer Studies literature. With a dearth of attention devoted to LGBT addiction in Queer Studies, his dissertation research "provides an unexplored theoretical connection between queer theory's criticism of formal identification around sexuality and 12-step philosophy's eager adoption of the label 'alcoholic.'"
O'Donnell's research mostly draws from the work of authors like Gore Vidal, Mart Crowley, James Baldwin, and Audre Lorde. His analysis of these particular authors stems from his interest in examining the mid-20th century moment, which is the time the AA philosophy became commonplace, but also the time before the gay liberation movement picked up. He argues that "rather than relate my texts to post-1970s queer ideologies that rely on direct political intervention, I relate them to the Homophile movement of the 1950s, which focuses on moral and spiritual principles."
Findings from O'Donnell's dissertation have been crucial in substantiating his hypotheses regarding LGBT communities and AA; he has been able to prove that AA and LGBT communities have "coming out" processes and that LGBT communities have had to "perform their own forms of 'recovery' in lieu of institutionalized support." He has also found that his evidence relies on the relationship between "primary texts and related works, such as additional texts by the authors, author memoirs, and archival materials." For instance, O'Donnell uncovered, through USC One's archives, papers of Alcoholics Together (AT)—a group that was founded to incorporate treatment programs for Alcoholics and at the same time include those who identify with the LGBT community.
O'Donnell's professors, Aliyyah Abdur-Rahman and David Sherman, have been instrumental in his dissertation process. "My advisors' distinct areas of expertise complement my thinking as my dissertation develops," he says. "With Aliyyah, I discuss gender, sexuality, and race studies, and with Dave, I discuss the Medical Humanities and theories of storytelling."
O'Donnell hopes to pursue opportunities right at the intersection of teaching and research once he finishes his PhD program. In regard to students considering a PhD program, O'Donnell advises students to pursue research topics they feel strongly about. "I am grateful that I ended up choosing a dissertation topic that is so important to me, both academically and personally. This choice has made the long process of writing a dissertation feel much more natural. I never have to force myself to return to my research topic."