GSAS Career Fellows Explore Bright Futures with GSAS Professional Development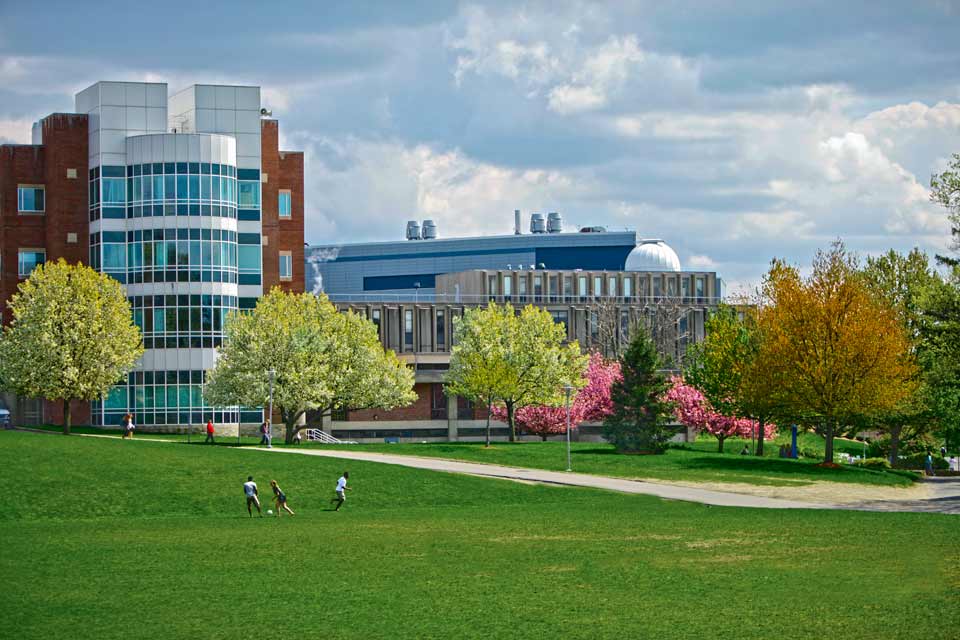 March 31, 2023
Career Fellows at the Graduate School of Arts & Sciences are currently engaged in a whirlwind of activities to support their graduate studies and prepare them for the professional world. The GSAS Professional Development Program organizes and leads these activities, and sixty-eight students are attending weekly workshops during the spring 2023 semester. The workshops focus on topics including transitioning from academia to careers in government, training and research opportunities at the U.S Department of Veterans Affairs, teaching at community colleges, data science and instructional design careers in higher education, what to expect at an interview, and personal branding through telling one's story on a resume and LinkedIn.

Anna Valcour, a second-year PhD student in Musicology with an MA in Music and Women's, Gender and Sexuality Studies, reflected, "I have learned about the importance of tailoring materials to specific audiences, planning for potential career opportunities early, and fostering a strong and supportive network…The professional development team is amazing, supportive, thoughtful, and welcoming. I simply cannot recommend working with them enough. They are an invaluable resource."

Fellows benefit from the variety of career exploration activities. Daniel Ruggles, a fourth-year PhD student in Politics, shared lessons from his experience so far. "One of the biggest takeaways for me is that no one finds their dream career right away. It takes time, trials, and exploring new opportunities to find the role that fits your interests eventually. This does not mean you throw out career planning, but rather that you take small steps toward your goals and accept that your career journey can change." 

Ruggles and other fellows engage with GSAS's alum networks as key resources. He says, "I have been encouraged by the warm responses I have received from alumni when I ask about their experiences – it never hurts to ask for help, and – more often than not – folks will be happy to share with you!" Valcour also shared a recent alumni connection. "I recently contacted two alumni from Brandeis and had a wonderful hour-long zoom meeting with Dr. Rob Pearson, the Director of Graduate Career Development and Postdoctoral Affairs at SMU [Southern Methodist University]. Our conversation was encouraging, insightful, vulnerable, and truly inspiring. We spoke at great length about facilitating and supporting caring networks within higher education, how to encourage graduate students in professional development, how to navigate the gatekeeping tactics still present in the 'ivory tower,' and shared (in)visible traumas faced by faculty, graduate students, and administration. We've made plans to keep in contact, and he has invited me to become a mentee of the Graduate Career Consortium. I will e-meet another alumnus this coming Friday."

"I have learned that instead of copying someone else's career path (e.g., my advisor's), I should discover my optimal career pathway by carefully considering my desire, competence, and marketable value," says Alex Lưu, a Computer Science PhD student in his 7th year. Lưu expressed gratitude to Brandeis staff and GSAS alums, saying, "Optimal career pathway is a dynamic concept; I will constantly refine it throughout my career. I am very grateful for the opportunities to connect with Brandeis staff and GSAS alumni to learn valuable wisdom from them."

Marika McCann, GSAS's Associate Director of Professional Development and Employer Outreach, and Jonathan Anjaria, GSAS's first Faculty Director of Professional Development, plan and organize all of the workshops while leading fellows on their career development journeys. According to Anjaria, "the goal of the program is to create a community of graduate students focused on career planning, and to offer the unique opportunity for students to talk with one another, to share ideas and learn about challenges and ways to overcome them." Through the Professional Development team's leadership, the gifts to the Graduate Student Professional Development Fund that make the fellowship program possible, and their own hard work and commitment, GSAS students take important steps towards finding the careers that will work for them in their life after GSAS.