GSAS Joins First-Generation College Celebration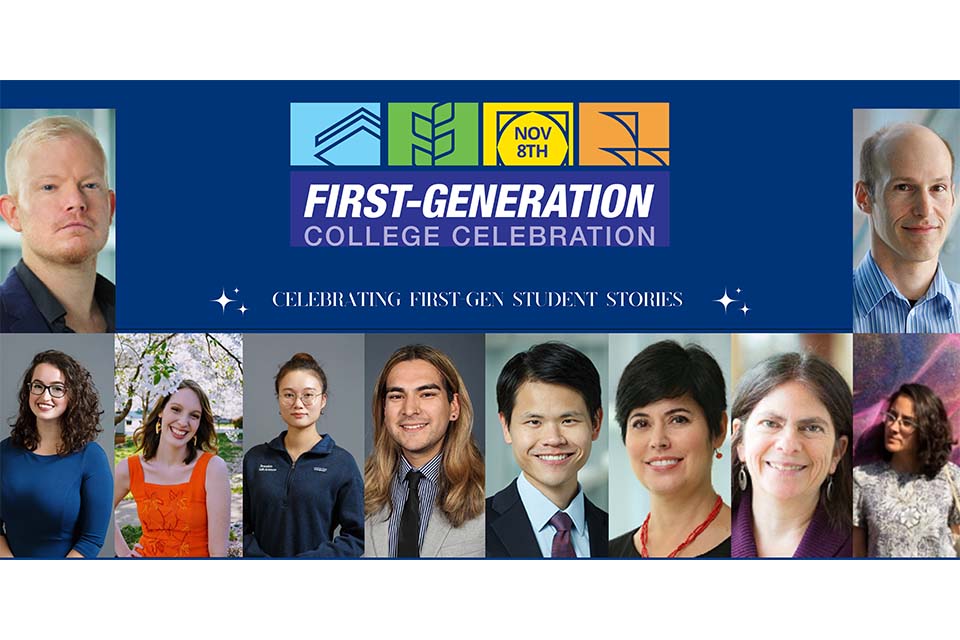 November 8, 2023
November 8, 2023 is the seventh annual First-Generation College Celebration. Started by the Council for Opportunity in Education and the Center for First-Generation Student Success in 2017, this celebration highlights the accomplishments and experiences of first-generation college students. It is observed by institutions throughout the United States.
This year, GSAS is celebrating by hosting a webinar, "A Field Guide to Grad School: Uncovering the Hidden Curriculum," with Jessica Calarco, PhD, author of the book of the same name. In the webinar, open to the Brandeis community, Dr. Calarco will explore the idea of the hidden curriculum–things you're expected to come into graduate school knowing or figure out for yourself–and its consequences for inequality and higher education, along with providing some advice for navigating it.
Becky Prigge, Assistant Dean of Student Affairs for GSAS, says, "I first heard about First-Generation College Celebration Day through social media last November. Since then, I've been thinking about ways we can acknowledge and break down the unique barriers first-gen students face in higher ed. I read Dr. Calarco's Field Guide and was so impressed with how she decoded academic speak and made it easy to understand. I wanted her to share her infinite wisdom with as many students as possible, and I am thrilled she'll join us for a webinar."
GSAS talked to several of our graduate students who were first generation students as undergraduates. Here is what they had to say.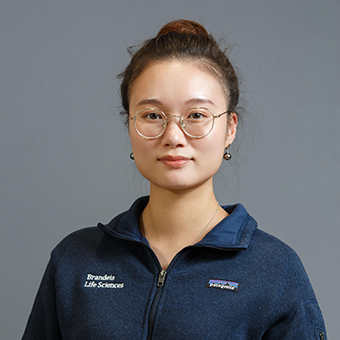 Jiahua Chen
PhD Student, Biochemistry and Biophysics
Something from college that was a good surprise to you: While GPA remains important, networking plays an equally vital role in achieving success. Professors, advisors, professionals, and peers can serve as invaluable resources for academic excellence and potential catalysts in your career journey.
Something from college that was a challenge: In college, you experience more freedom, but it also comes with increased responsibility, which can be stressful sometimes. Thus, it is crucial to always plan ahead, establishing a well-defined but also flexible schedule for sleeping, homework, exams, and courses to maintain a healthy and successful academic life.
A resource that helped you: Brandeis has many excellent resources, such as the Hiatt Career Center and the Gen One Network [Chen also attended Brandeis as an undergraduate]. The university's relatively small size also allows students to easily connect with the professors, who can serve as a mentor not only for professional development but also for personal life.
Something you wish you'd known: It is okay to be scared to step beyond your comfort zone and do things you have never seen anyone do in your family. For any opportunity you want, or you believe yourself is suitable, please do not be afraid to ask and to try. If it works out, that's fantastic; if not, remember, you haven't truly lost anything, have you?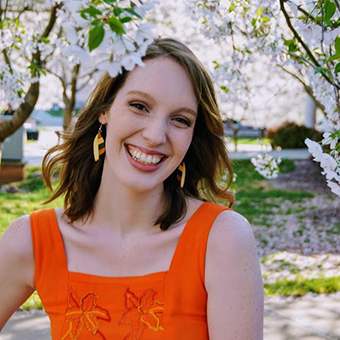 Ashley Gilliam
PhD Student, Psychology
Something from college that was a good surprise to you: How easy it was to get involved in research and how much I loved doing it! I wasn't a math and science person growing up. I wasn't bad at it, but I didn't like it and I didn't have good mentors to show me that it was fun and interesting. When I got to college I realized that I could do research on topics that I was passionate about and learn about things that weren't even possible to take classes in! I started research as a Freshman with a really eccentric professor, handing fake bell peppers to people to touch with different numbers of fingers, and I fell in love! Now I even love statistics and coding!
Something from college that was a challenge: I confided in a staff member that I wanted to go to grad school as a first-gen and she then told me that she'd advised her first-gen husband not to do so as it would probably be too much for him to handle. I felt determined to prove her wrong, but I was also more careful in who I spoke to about my background after that. Because I was high achieving and because I avoided mentioning my background, people around me often assumed I had a lot of unwritten knowledge that I didn't. I didn't know how to dress or talk in a way that was seen as professional (all of my family worked working-class, blue collar jobs) and I started avoiding talking with my accent. One semester I accidentally signed up for too many credit hours and had to pay an unexpected $500 fee that I didn't have. Thankfully, I was able to use part of a research grant to cover it -- otherwise I don't know if I would have continued in college.
A resource that helped you: I found an amazing faculty mentor who understood the barriers to higher education. She offered to help me purchase professional clothes when I attended my first conference and grad school interviews and she constantly encouraged me to apply for grants, scholarships, and awards that I was too scared to try for at first. Having her as a role model and wealth of information completely transformed my college experience and empowered me. There are many faculty out there like her -- you just have to reach out and start building a relationship with them.
Something you wish you'd known: I wish I knew earlier in my time at college that faculty are there to support you and so many are happy to have you drop by office hours just to talk. It was these more informal interactions that really helped build relationships that helped me get through my degree and answered the hundreds of questions I had about how the academic and white-collar professional system worked.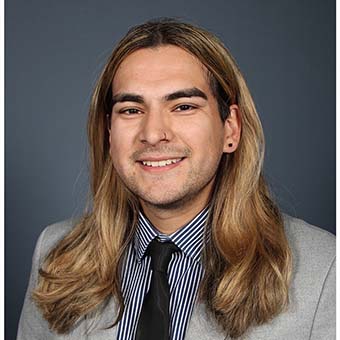 Víkko Suàrez Casanova
PhD Student, Neuroscience
Something from college that was a good surprise to you: I learned that there was so much more to college than just getting a degree: you really learn about yourself, what you like and dislike, and form friendships that truly do last a lifetime!
Something from college that was a challenge: Being first-gen, I had to work multiple part-time jobs throughout college to afford attending my education and to buy my books/materials. It was definitely hard to balance working 30 plus hours a week with a full course load but it taught me how to prioritize and manage my time efficiently.
A resource that helped you: I would not be here today without the support of my mentors who encouraged me when I was down, kept me focused when I was trying to take on too many responsibilities, and kept me humble and true to myself and my values. Thank you, Dr. Shumskaya and Dr. Coniglio!!
Something you wish you'd known: Ask. For. Help!! Being first gen, I was so nervous of being seen as stupid or incompetent so I often struggled in silence. I did not know that I could ask for help. It's college so we are all struggling but remember, closed mouths don't get fed!
Anna Valcour
PhD Student, Musicology, with join MA in Women's, Gender, and Sexuality Studies
Something from college that was a good surprise to you: Finding a sense of community and belonging with other students is so valuable - creating that support system.
Something from college that was a challenge: Imposter syndrome is so real and never really goes away. Also, there's so much tacit knowledge in higher education - I wish it was more transparent.
A resource that helped you: I often felt too ashamed to ask for help, but please do - professors, students, mentors, tutors, administrative staff, etc. are there to help you.
Something you wish you'd known: I wish I knew (and still do) how to handle the burden, stress, and shame of insurmountable student debt.
We also have first generation college students among the GSAS faculty. Here are their words.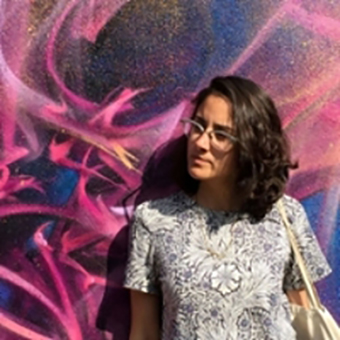 Patricia Alvarez Astacio
Assistant Professor, Anthropology
Something from college that was a good surprise to you: The amount of classes and fields of study that I didn't even know existed! How the majority of faculty were accessible and eager to find ways of supporting students. I was terrified of talking to them, but once I did, a world of opportunities in relation to my interests and advice opened up.
Something from college that was a challenge: Finding the courage to talk to my professors was difficult. I went to a big public university in Puerto Rico where it was easy to get lost–it was a challenge to learn how credits worked, what classes I needed to take to fulfill my major requirements or how to figure out how to do a major and a minor; how to even get enrolled in classes that I wanted to take required a learning curve. I worked multiple part-time jobs and studied full-time; it was a challenge learning how to balance my class workload with my jobs. While many faculty were understanding of situations like that, others didn't care and I had to learn how to be organized and manage my time the hard way.
A resource that helped you: My peers who were not first generation students who I could talk to and ask, without feeling judged, what I thought were silly questions. Some of my professors offered me different opportunities to develop my interests and help them in their research. In my junior year, by recommendation of a professor I discovered a program that supported minority students that wanted to go to grad school. Discovering that program was very helpful in demystifying the process of going to grad school and being part of a community of peers with similar aspirations but who were also as lost and new to academic spaces like me.
Something you wish you'd known: I wished that at some point, either during orientation or my freshmen year there would've been a clear discussion about: how universities work (credits, requirements, electives, what does doing a major and minor look like), what were concrete benchmarks I could identify to know I was on track, what could I do to prepare myself during my undergraduate career in order to set myself up to be a competitive candidate for my future professional aspirations beyond getting good grades, things like doing internships or gain field/research experience. Even though my undergraduate institution didn't have many resources, for example the library and theater were closed during the whole time I was there, I would've loved to know what resources were available. For example, I had no idea of the existence of programs like the one my professor directed me to in my junior year that were there to support minority students wanting to go to grad school or that there were grants and fellowships for minority or first generation students. I would've also loved to know how important are the networks you build with professors and peers for one's future aspirations and ability to achieve those.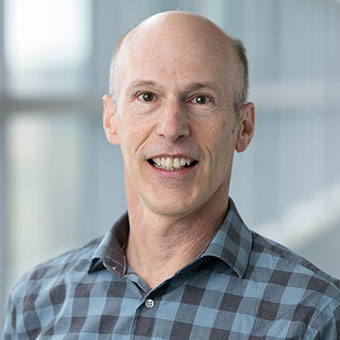 Paul Garrity
Professor, Biology
Something from college that was a good surprise to you: That the faculty were more than happy to help me think through and make career choices. This was important as I was interested in a career in science and no one in my family or in the community where I grew up had ever done anything like that.
Something from college that was a challenge: The hardest thing for me was writing essays and papers. My writing had not been critiqued much in high school, so trying to write at a college level was extremely challenging for me. I love what I do, but I had many academic interests and, in retrospect, my struggles with writing may have contributed to my ending up in science!
A resource that helped you: The faculty member (Dr. Robert Pasternack) who took me into his laboratory was key to my learning that I wanted to be a scientist and helped me be able to do a PhD.
Something you wish you'd known: That as long as I did my best and could make myself useful, things would work out.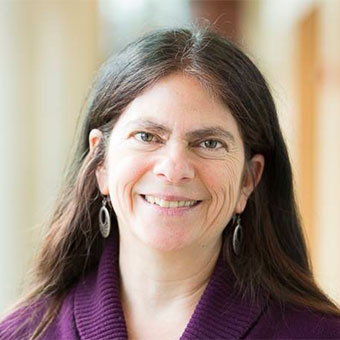 Laura Miller
Professor, Sociology
Something from college that was a good surprise to you: I was surprised, in a good way, to learn that there was such a thing as graduate school.
Something from college that was a challenge: A challenge was coming to terms with the reality that the mere act of attending college would not magically transform me into the person I wanted to be.
A resource that helped you: I learned to carefully read handbooks and other written policies so that I knew the rules almost as well as the people implementing them.
Something you wish you'd known: I wish I had known before my first semester that finals had set schedules that could not be changed.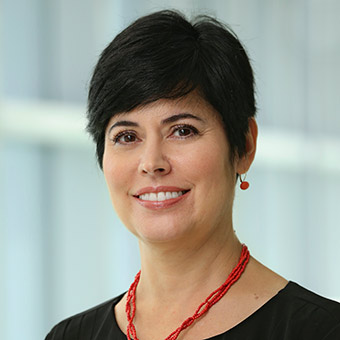 Teresa Mitchell
Assistant Professor, Psychology
Something from college that was a good surprise to you: How much I learned from the other students, most of whom were so different from me.
Something from college that was a challenge: Becoming more intrinsically motivated, rather than being motivated by competition with classmates.
A resource that helped you: My sisters and my roommate.
Something you wish you'd known: That simply going to class will get you most of the way!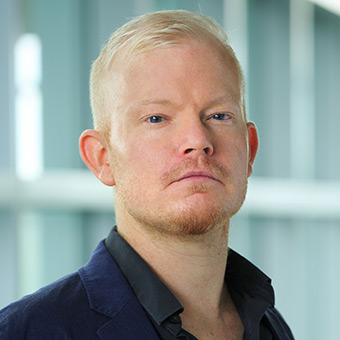 Michael Strand
Assistant Professor, Sociology
Something from college that was a good surprise to you: That I was actually "good" at school! Cause I wasn't considered to be good in my prior educational institutions. College (even community college where I started out) just seemed like a completely different world from what I was used to.
Something from college that was a challenge: Figuring out what to major in. My parents had no preferences, and essentially no idea what a major even was, as long as "I enjoyed it" and was going to graduate. I took a few classes in my very impractical major and liked it enough to say "why not?" paying absolutely no attention to the future.
A resource that helped you: So many it's impossible to count. Two stand out: A political science professor at community college who saw something in me I'd never seen before. He essentially allowed me to attend a four year institution by recommending me for a scholarship to the only university in my state. Otherwise I could not have afforded it. Then, a sociology professor who I took a few classes from at the university. He had a notorious reputation, but beyond the facade, was a dedicated and selfless person. He was a kind of compass point, someone I might be able to be like, once I actually started to think about the future.
Something you wish you'd known: I'm actually kind of glad I knew nothing about college before I enrolled except for what I had seen in movies. I suppose this meant I never lost my romanticism about it. But I do wish I knew how to keep track of gen ed requirements. That way I wouldn't have had to cram like 6 classes into my last semester!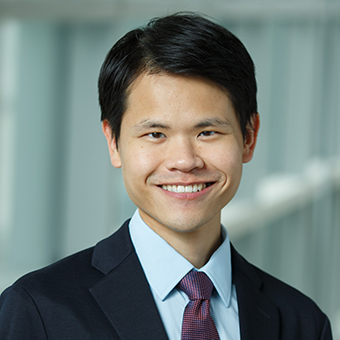 Howie Tam
Assistant Professor, English and Asian American and Pacific Islander Studies
Something from college that was a good surprise to you: One thing about college that was surprising to me was its diversity. I grew up in a rather close-knit Vietnamese American community, and going to university was the first time I got to interact with people from other parts of the country and the world, people of different backgrounds, faiths, political inclinations, etc. I remember feeling exhilarated, but I also had to learn how to socialize and navigate in such a diverse community. That wasn't always easy. Universities usually emphasize diversity, but it's a much more difficult and important task to create a meaningful community out of that diversity.
Something from college that was a challenge: There were many challenges to being a first-generation student, on top of being a queer person of color from a low income family, but the one I struggled with the most was the anxious feeling that I was always only a guest or intruder at this otherworldly place that is the university.
A resource that helped you: One incredible resource that I eventually found was the beautiful community of queer students of diverse backgrounds who made me feel like I belonged. They became my friends, mentors, and supporters.
Something you wish you'd known: I wish I'd known that I was also a valuable member of the university community as much as my peers, even though I didn't get that message from the university itself. I learned only much later that all the things that made me different gave me a perspective and worldview that could enrich the university, not something that I should hide or minimize in order to fit in.
GSAS is excited to share these stories as part of our First-Generation College Celebration for 2023 and continues to strive to support students from all educational backgrounds. Prigge says, "In addition to naming first-gen students' obstacles, it's important that we celebrate their resilience and drive. I picture graduate school as a long-distance race. Everyone starts at the same line, but first-gen students must jump over a series of hurdles before they can start running. It takes grit to stand at that starting line and tell yourself that you will run that race, no matter what."