Models of Collaboration and Leadership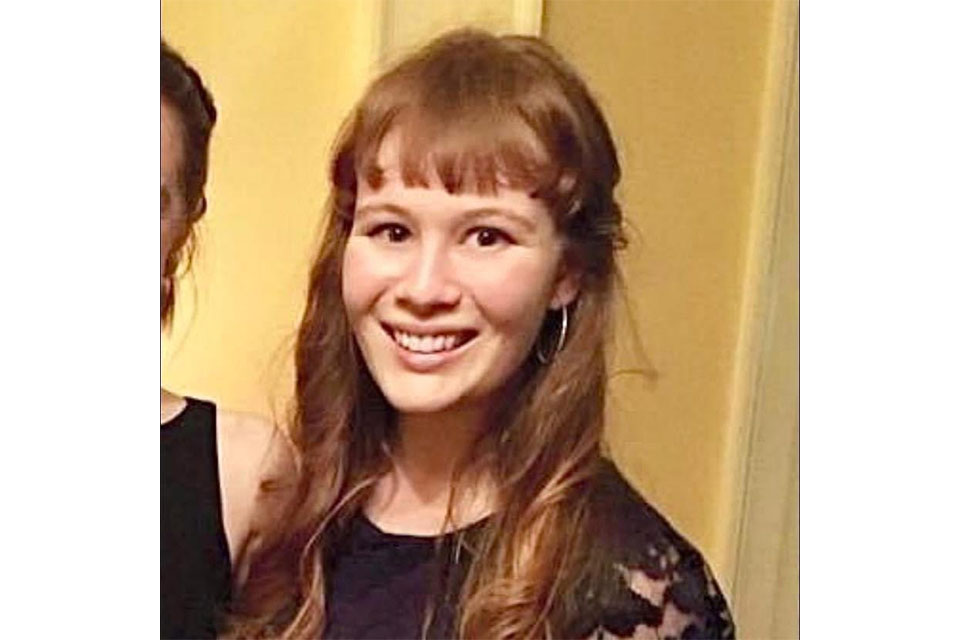 March 31, 2023
Liz Mahon was an undergraduate at Harvard College when an Introduction to Psychology class taught by Dr. Dan Gilbert changed the trajectory of her future. While she had originally planned to major in government, her new-found passion led her in a different direction.
Today, Liz is a fourth-year Psychology PhD student in the Lifespan Lab at Brandeis. Her research explores ways of identifying people who are at a higher risk of developing Alzheimer's disease later in life, with the goal of early intervention to modify known risk factors or provide medication earlier in order to prevent the disease entirely.
Liz credits her terrific college mentor Dr. Richard McNally with her decision to pursue research. After graduation, she worked at the Framingham Heart Study. There, she researched risk factors for dementia under the mentorship of the renowned Dr. Rhoda Au, who ultimately influenced her decision to continue the work by applying to Brandeis. Additional factors including Brandeis' size and its culture also influenced Liz's decision: "I picked Brandeis because it's smaller than a typical university, and there is uniquely more collaboration than competition," Liz explains. "There are stronger connections between students and faculty…and the diversity of culture, opinions, and knowledge has taught me much more than any textbook ever could."
At Brandeis, Liz found her lifelong mentor in Dr. Margie Lachman, winner of the 2021 Distinguished Mentorship Award from the Gerontological Society of America. "When I came for my interview," Liz reflects, "I felt like we were already colleagues; it felt like mentoring at first sight!" Liz describes Dr. Lachman as "ceiling breaking - she has been cracking away at the glass ceiling for decades so that she can help women in my generation stand up tall…" Current and former members of Dr. Lachman's lab have an annual dinner at a professional meeting that feels like a multi-generational team reunion. Liz shares that a former postdoc once told her that Dr. Lachman "changed her life by believing in her on the days she didn't believe in herself."
Liz's collaborations with Dr. Lachman, as well as with her fellow graduate students, her undergraduate research assistants, and even previous students of Dr. Lachman's, are making all the difference. She recently published her first first-author publication, "Voice Biomarkers as Indicators of Cognitive Changes in Middle and Later Adulthood," in the Journal of Neurobiology of Aging.
During every semester, Liz has enjoyed mentoring undergraduate students as a TA, and is always asked for advice about post-grad life. She encourages prospective students to consider professional and personal factors when learning about graduate programs: Brandeis faculty have treated her as a true colleague and equal. They have also reminded her to take care of herself. "I don't see that as often at other universities - these professors really care about our well-being," Liz says. There is "a lot of camaraderie - a lot of team support and cheering each other on" from across students and faculty. The research and the atmosphere fuel one another, preparing Liz for her future after Brandeis: developing effective methods for early risk detection to enable prevention of Alzheimer's disease.