Graduate Programs in Chemistry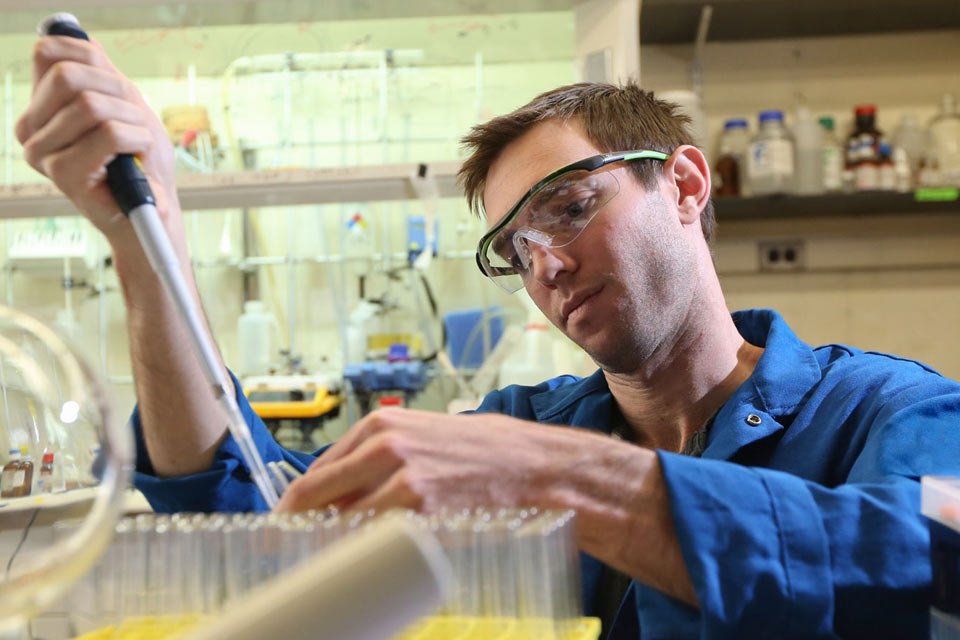 Loading...
Overview
The Brandeis University Department of Chemistry offers a diverse range of well-funded, internationally recognized research programs in major traditional divisions of chemistry, as well as in the increasingly important interdisciplinary areas of chemical biology, complex systems, materials chemistry, and catalysis. The graduate program in chemistry includes course work, seminar participation, and research, and is designed to lead to a broad understanding of the subject. Visit the department's website for more information about the program. See application information below.
Apply Financial Aid Program Site
How to Apply
Application Deadlines
PhD: December 15. Late applications will be considered, but first consideration will be given to applications received by the deadline.
MA: For fall admission, rolling through May 1; review begins January 15. For spring admission, November 1.
MS: Admission to the MS program is for students who are already matriculated in our MA program.
Application Requirements
To apply for all programs, you need to submit:
Transcripts from all universities and colleges attended must be uploaded to your application; do not mail official transcripts to our office. For more information, visit Frequently Asked Questions.

Two letters of recommendation, submitted electronically

A curriculum vitae (CV) or resumé

A statement of purpose indicating your reasons for undertaking graduate study. In addition, please describe your qualifications for the academic program and your objectives in undertaking this program.

Applicants to the doctoral program should clearly outline their research interests and how they would complement those of the faculty. Balancing student's research interests with those of the Brandeis faculty is a major factor in the admissions process. The application asks for the names of three or four faculty members with whom you are interested in working. If you are admitted, your choice of a research supervisor must be guided by the preferences that you express in your application.

Applicants to the master's program should discuss their plans for their academic and professional career and how the Graduate School will help them attain their goals.

Graduate Record Exam (GRE) General Test is required. GRE Subject Test (in Chemistry) is strongly recommended, but not required. Our GRE institution code is 3092 (please note: this institution code only applies to GRE scores). MyBest™ scores from ETS will not be accepted.

Additional Requirements for International Applicants: English language proficiency scores (IELTS Academic, PTE, or TOEFL). IELTS TRF numbers can be entered directly into the application. MyBest™ scores from ETS will not be accepted; the TOEFL code for GSAS is 3261. PTE scores need to be delivered through Pearson testing. Further information about this requirement can be found on the International Students page.
For a more comprehensive description of application requirements, please see Frequently Asked Questions.