Graduate Programs in Chemistry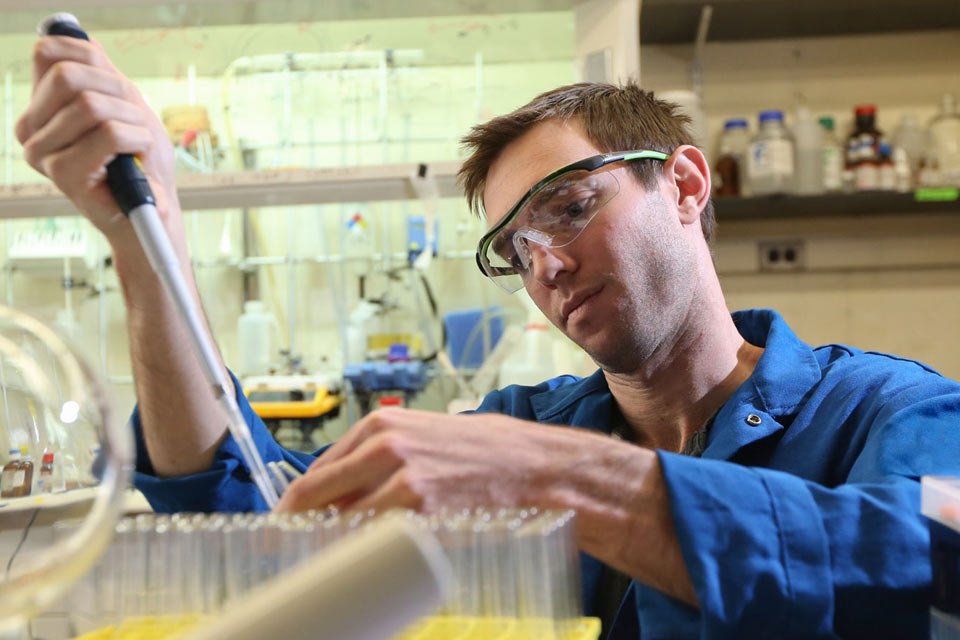 Loading...
Brandeis combines the power of a university research program with the personality of a small teaching college. Chemistry graduates are sought after by industrial, government, and academic recruiters for their solid grounding in physical sciences and technology. The Brandeis University Department of Chemistry offers a diverse range of well-funded, internationally recognized research programs in major traditional divisions of chemistry, as well as in the increasingly important interdisciplinary areas of chemical biology, complex systems, materials chemistry, and catalysis. The graduate program in chemistry includes course work, seminar participation, and research, and is designed to lead to a broad understanding of the subject.
The chemistry graduate programs are designed to be flexible so that individual programs of study in inorganic, organic, physical, biophysical, and materials chemistry may be devised to satisfy the particular interests and needs of each student. Students in the PhD program are eligible to participate in the interdepartmental graduate program in Quantitative Biology, which provides training in new research fields that cross the traditional boundaries between the life sciences and the physical sciences. Graduate students can engage with BioMaterials research by taking courses within the Quantitative Biology Training Program and then joining research laboratories funded by the Materials Research Science and Engineering Center (MRSEC).
In addition to the PhD, MA, and MS in Chemistry, Brandeis also offers a Master of Arts in Teaching in secondary education in chemistry.
Apply Financial Aid Program Site