Master of Arts Program in Teaching Chinese (MTCC)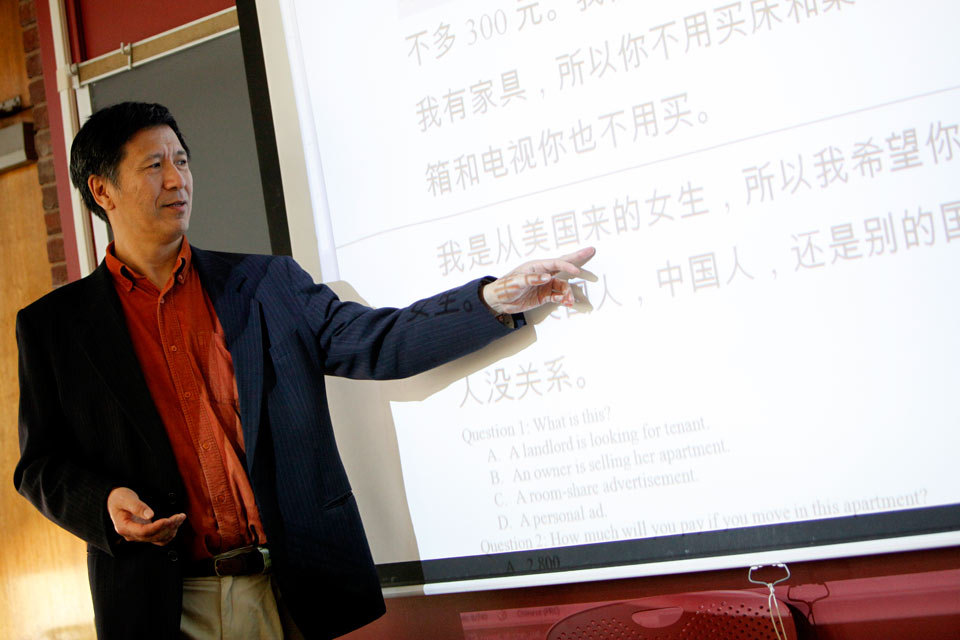 Loading...
Brandeis University's Master of Arts program in Teaching Chinese Language prepares students who have already obtained a foreign master's degree in teaching Chinese to be instructors of Chinese language at colleges and other institutions that offer Chinese medium content courses. This one-year program provides instruction in class design, theory, and practice for effective teaching, under the direction of dynamic, renowned faculty.
Highlights of the program:
Located just outside of Boston with its world-renowned academic resources -- an ideal location for internships and career opportunities;
Our MA program employs new theories and practices, enabling undergraduates to reach an advanced level of Chinese in about 70% less time than conventional teaching practices (600 hours vs. 2100 hours);
Connections with renowned universities that offer teaching Chinese as a foreign language, including Beijing Language and Culture University, National Taiwan Normal University, Tianjin University, and Renmin University of China;
The only master's program on the eastern seaboard of the United States that is focused on Chinese language teaching;
Our International Students and Scholars Office provides a vibrant community to enhance the Brandeis educational experience.
More information on our related program, the Master of Arts in Teaching at the secondary (high school) level with a concentration in Chinese, can be found on the MAT website. For a comparison of the MTCC vs. the MAT in Secondary Education (Chinese), please see this chart.