Master of Arts Program in Chinese Language and Culture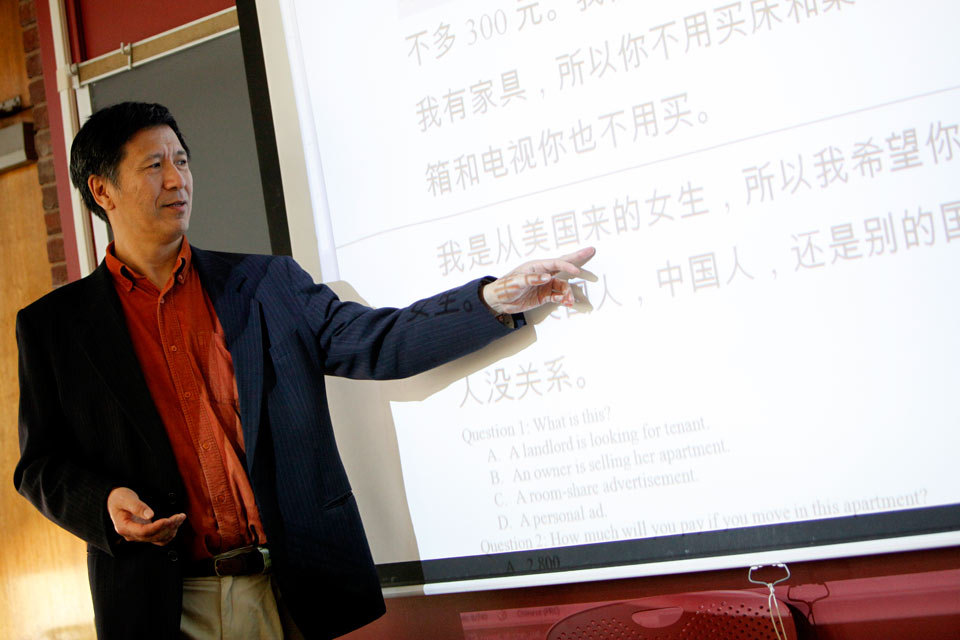 Loading...
Overview
Brandeis University's Master of Arts program in Chinese Language and Culture offers two tracks: Chinese Language Instruction and Chinese Culture Studies. While the program will prepare students of both tracks to be instructors of Chinese language and researchers of Chinese culture, the track A and Track B will respectively emphasize the pedagogical aspects of Chinese language instruction from beginning to high advanced levels, and the ability of engaging in deep research projects of Chinese culture from ancient traditions through contemporary development. For more information, please visit the program's website.
Apply Financial Aid Program Site
How to Apply
Application Deadlines
For fall semester: Rolling until May 1; review of applications begins January 15.
Application Requirements
To apply for the program, you need to submit:
Transcripts from all universities and colleges attended must be uploaded to your application; do not mail official transcripts to our office. For more information, visit Frequently Asked Questions.

Two letters of recommendation, submitted electronically. One letter should address your academic/intellectual qualifications. There are no specific requirements for the second letter, but applicants with substantial work/professional experience should consider a letter from an employer;

A curriculum vitae (CV) or resumé that lists all colleges and universities attended, experiences with teaching, primary extracurricular activities and employment, detailing particularly those relevant to teaching Chinese; any honors or prizes awarded; and community service, publications or research projects with which you have been associated.

A portfolio (video) of you teaching Chinese in the classroom. This should be a minimum of 10 minutes, with a maximum of 25 minutes. Applications without a portfolio will not be reviewed.


A statement of purpose indicating your reasons for undertaking graduate study. In addition, please describe your qualifications for the academic program. The statement of purpose should clearly describe one or two of your core reasons for going into teaching. Describe your relevant experience and other qualifications. Your statement should be 3-5 pages long.

International applicants should visit our International Students page to determine if official results from an English language proficiency exam are also required.
For a more comprehensive description of application requirements, please visit our Frequently Asked Questions.
Alumna Profile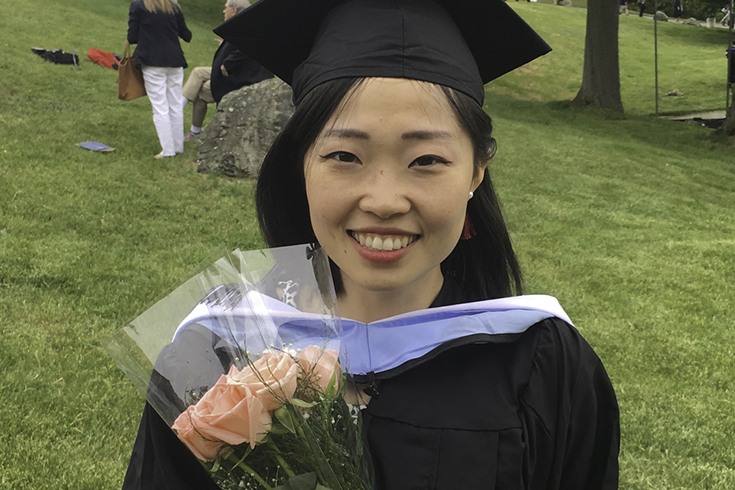 Ning Liu MA'16 has dreamed of teaching Chinese since she was very young. She particularly enjoys the interaction with students, saying, "Watching them grow and learn each day is such a rewarding experience." Having completed her Master's in Teaching Chinese at Brandeis earlier this year, she preparing for her new role as a Lecturer of East Asian Studies at Princeton University. As she prepares to teach at Princeton, she reflects on the past year: "I am so glad that I chose Brandeis and so lucky that Brandeis chose me!"