Master of Arts Program in Teaching Chinese (MTCC)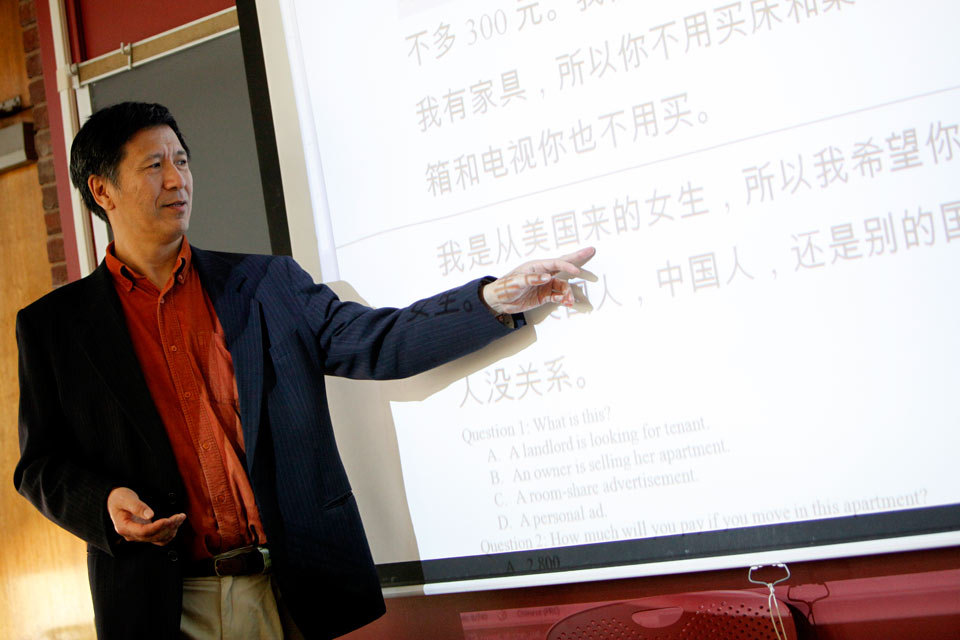 Loading...
Overview
Brandeis University's Master of Arts program in Teaching Chinese Language prepares students who have already obtained a foreign master's degree in teaching Chinese to be instructors of Chinese language at colleges and other institutions that offer Chinese medium content courses. This one-year program provides instruction in class design, theory, and practice for effective teaching, under the direction of dynamic, renowned faculty. Check the program website for more information.
Apply Financial Aid Program Site
How to Apply
Application Deadlines
For fall semester: Rolling until May 1; review of applications begins January 15.
Application Requirements
To apply for the program, you need to submit:
Transcripts from all universities and colleges attended must be uploaded to your application; do not mail official transcripts to our office. For more information, visit Frequently Asked Questions.

Two letters of recommendation, submitted electronically. One letter should address your academic/intellectual qualifications. There are no specific requirements for the second letter, but applicants with substantial work/professional experience should consider a letter from an employer;

A curriculum vitae (CV) or resumé that lists all colleges and universities attended, experiences with teaching, primary extracurricular activities and employment, detailing particularly those relevant to teaching Chinese; any honors or prizes awarded; and community service, publications or research projects with which you have been associated.

A portfolio (video) of you teaching Chinese in the classroom. This should be a minimum of 10 minutes, with a maximum of 25 minutes. Applications without a portfolio will not be reviewed.


A statement of purpose indicating your reasons for undertaking graduate study. In addition, please describe your qualifications for the academic program. The statement of purpose should clearly describe one or two of your core reasons for going into teaching.  Describe your relevant experience and other qualifications.  Your statement should be 3-5 pages long.

Additional Requirements for International Applicants: Score report from one of the following English language proficiency exams: TOEFL iBT, TOEFL Revised Paper-delivered Test, TOEFL ITP Plus for China Solution, IELTS Academic, PTE Academic, or Duolingo English Test. You can arrange for the delivery of your TOEFL iBT or Revised Paper-delivered Test score report by providing ETS with our institution code, 3261 (no department code is necessary); please note that we do not accept TOEFL Essentials score reports or MyBest™ scores from ETS. Delivery of your TOEFL ITP Plus scores can be arranged via your Vericant account, delivery of your Duolingo scores can be arranged via your Duolingo account, and delivery of your PTE Academic scores can be arranged via your Pearson account. Further information about this requirement can be found on the International Students page. 
For a more comprehensive description of application requirements, please visit our Frequently Asked Questions.