Graduate Programs in Computer Science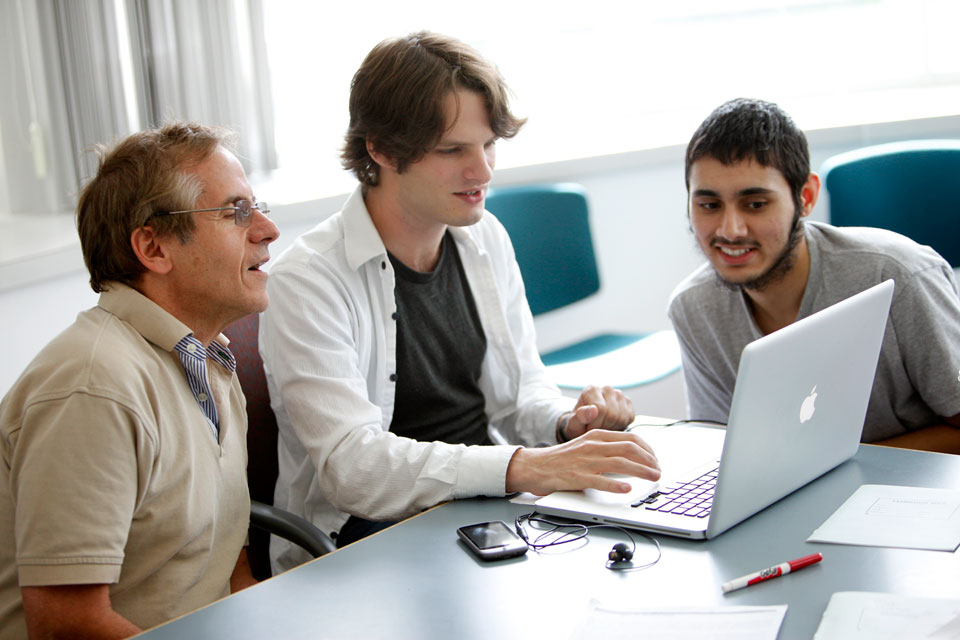 Loading...
Overview
The Computer Science program at Brandeis provides students with strong foundations in three fundamental areas: designing and building software, developing effective ways to solve computing problems, and devising new and better ways of using computers to address challenges. Graduates are employed in a wide variety of settings. Visit the department website for more information about the program. Application information can be found below.

Apply Financial Aid Program Site
How to Apply
Application Deadlines
PhD: January 15
Master's: The deadline is rolling through April 1. Please note that the application could close before April 1 if the cohort is full.
Five-Year Bachelor's/Master's Program: Current undergraduates should apply for the Bachelor's/Master's program during their sixth semester at Brandeis. 
Application Requirements
PhD: All students who have completed a Bachelor's degree in computer science or a closely related field are eligible to apply to the PhD in computer science.
Master's: The MS in Computer Science is a two-track program designed for students with undergraduate degrees in any field. The 9 course, three-semester MS track is for students with undergraduate majors in computer science; the 12 course, four-semester MS track is for students who have a bachelor's degree in another field who wish to prepare for a PhD or a career in computer science. Student backgrounds will be evaluated by faculty committee for the appropriate track.
To apply, you need to submit:
Transcripts from all universities and colleges attended must be uploaded to your application; do not mail official transcripts to our office. For more information, visit Frequently Asked Questions.

Letters of recommendation, submitted electronically. The PhD program requires three letters of recommendation; the MS requires two letters of recommendation; the BA/MS program requires one letter of recommendation.

A curriculum vitae (CV) or resumé

A statement of purpose indicating your reasons for undertaking graduate study. In addition, please describe your qualifications for the academic program and your objectives in undertaking this program.

Standardized tests: PhD: Graduate Record Exam (GRE) required. Master's: GRE required (the GRE is waived for Brandeis undergraduates applying to the Bachelor's/Master's). Our GRE institution code is 3092 (please note: this institution code only applies to GRE scores). MyBest™ scores from ETS will not be accepted.

Additional Requirements for International Applicants: English language proficiency scores (IELTS Academic, PTE, or TOEFL). IELTS TRF numbers can be entered directly into the application. MyBest™ scores from ETS will not be accepted; the TOEFL code for GSAS is 3261. PTE scores need to be delivered through Pearson testing. Further information about this requirement can be found on the International Students page.
For a more comprehensive description of application requirements, please visit our Frequently Asked Questions.