Graduate Programs in Mathematics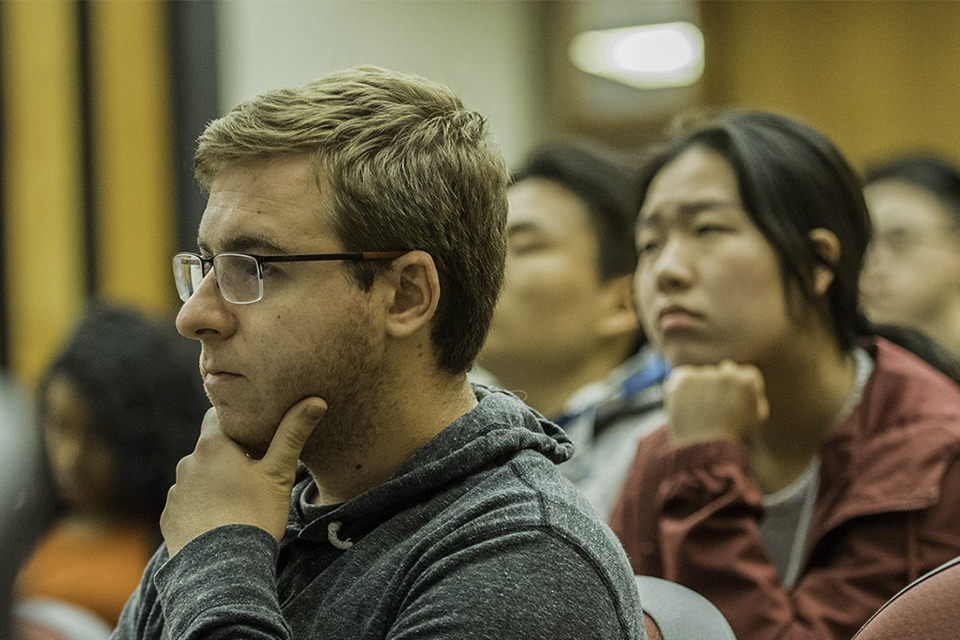 Loading...
Brandeis University's Department of Mathematics combines the informality and flexibility of a small department with the intellectual vigor of a faculty whose research accomplishments have placed it among the top departments in the country. The result is an active dialogue among all members of the department and a general air of living, creative mathematics. Our coursework gives students a broad foundation in modern pure mathematics. An essential part of the program consists of seminars on a variety of topics of current interest in which mathematicians from greater Boston often participate. In addition, the Brandeis-Harvard-MIT-Northeastern Mathematics Colloquium gives the student an opportunity to hear the current work of eminent mathematicians from all over the world.
The graduate program in mathematics is designed primarily to lead to the PhD in pure mathematics. We also offer a Master of Arts degree for students with a strong undergraduate background in mathematics, and a Post-Baccalaureate Program for students with a bachelor's degree (in any field) who would like to expand or deepen their mathematical skills for use in the workplace or in preparation for graduate programs in mathematics, science or social science.
The PhD program typically requires five years to complete, and requires writing a dissertation. The Master's program usually takes three semesters, but students with strong backgrounds may complete it in two. Students with a bachelor's degree in any field who would like further study in mathematics, but who do not have enough preparation for our Master's program, might want to consider our Post-Baccalaureate program.
Apply Financial Aid Program Site