Current CEAP Ambassadors
CEAP 2022-2023 Cohort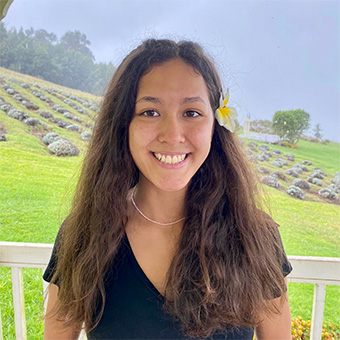 Charlotte Li '24
Training & Volunteer Retention
Hi, my name is Charlotte Li, and I am a sophomore from Acton, Massachusetts. I am double majoring in Biology and HSSP and minoring in chemistry. At Brandeis, I am a Waltham Group coordinator for Companions 2 Elders. I am so excited to join the CEAP 2022-23 team and work collaboratively with my cohort to meet the needs of the Brandeis community! Feel free to ask me about my role as CA, being on the women's soccer team, how to get involved in research on campus, how to start a new club on campus, my role in Waltham Group or my baking and cooking skills!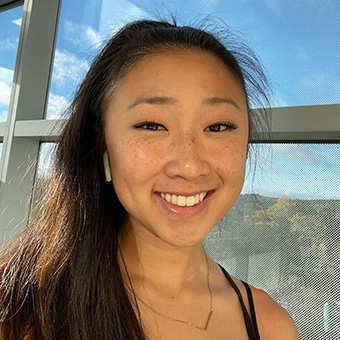 Destiny Kluck '25
Partnerships & Campus Outreach
Hi, I'm Destiny Kluck! I am excited to be working with the Brandeis Community and Partners to share our passion for helping others. I am ambitiously involved in many communities on campus including Posse, Paradis Research Lab, Adagio Dance Ensemble, and dance clubs! I was recently a Rich Collins Fellow with an intention to help connect the adoptive-foster care community of Waltham to Brandeis. I personally recognize that relationships and trust are the foundations of the past, present, and future of service. I will apply my resources as a CEAP ambassador to be a cultural broker among the many positionalities on campus. I am here to help, so please reach out!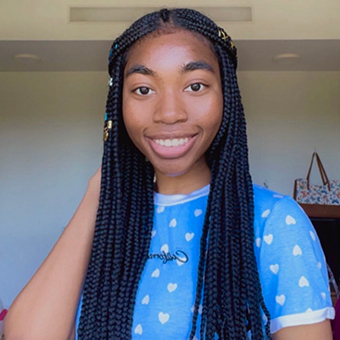 Jolecia Saunderson '24
Advocacy & Civic Engagement
Hi, my name is Jolecia Saunderson. I am a rising junior double majoring in African & African American studies and politics with minors in creativity arts and social transformation and legal studies. I was born and raised in Brooklyn, New York.
At Brandeis, I have engaged with volunteer work through the new volunteer cohort program Roses in Concrete as well as being a 2021-22 Rich/Collins Community and Impact Fellow through innovating a project called Pushout and Peacebuilding. My passions for the law, educational justice, art, activism and social policy have led me to create pathways of change for communities in need. Through my work with community service, I have learned the importance and power of connecting with and empowering others. Furthermore, engaging with others around us by giving them the correct visibility and access to resources allows them to truly feel supported.
In addition to this role, I am also a student worker at Chums and the Game Room, a part of the Woman of Color Alliance, and in the process of creating The Multicultural Hair, Art, & Empowerment Club. I am grateful and excited to join my CEAP team and to work collaboratively to advance the goals of the Brandeis community!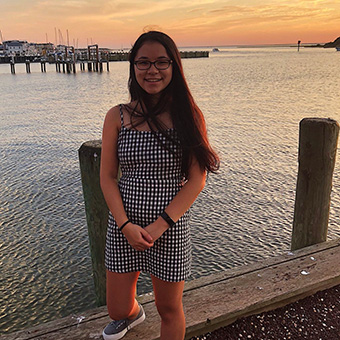 Nadia Romanazzi '23
Assessment & Coalition Building
Hi! My name is Nadia Romanazzi, and I am a junior from the Greater Philadelphia Area. I am double majoring in psychology and international global studies and minoring in economics. Since my first semester here at Brandeis, I have been a volunteer for Waltham Group's Prospect Hill Kids' Club and SPECTRUM, where I do one-on-one tutoring.
Outside of Waltham Group, I am also a tour guide and intern with We Are Better Together: Warren Daniel Hairston Project, who works with women and girls impacted by community harm in Boston. This space has really emphasized the impact a strong community can have on both the individual and local scale, but the global one as well. I am so excited about being part of the 2022-23 CEAP team and ready to connect and partner with other individuals and groups on campus to help better meet everyone's needs, and thus build an even stronger community!