WGAN Leadership Team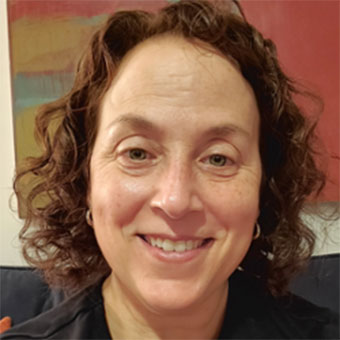 Lisa Stein
Mentorship Co-Chair
Lisa Stein is an alumni from the class of 1990 with a BA in Sociology. During her time with the Waltham group, she participated in the Big Brother/Big Sister, ESL and SYEP programs. She later earned her master's degree in Business Administration with a certificate in Nonprofit and Public Management at Boston University. Lisa has over 20 years' of management experience in various local and national organizations that share a common mission to empower people disenfranchised due to poverty, race, disability, or other barriers, and to assist them to achieve greater self-sufficiency. Lisa is currently the Chief Financial and Administrative Officer with StoryCorps, where she oversees the finance, human resources, IT, legal and administrative operations, and the fee for service team.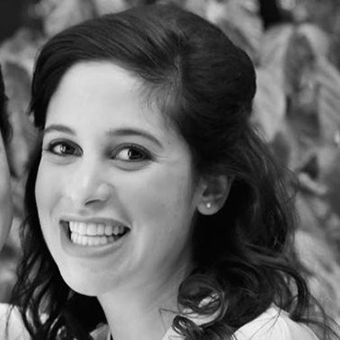 Currently a nurse practitioner in New York, Hilary got her start with the Waltham Group as a co-coordinator for Companions to Elders. Her drive to help others pushed her to pursue volunteer opportunities outside of work after graduation.
"Waltham Group is a really important part of Brandeis. The people in Waltham Group are truly amazing people who continue to engage in the greater community. They are great people to stay connected with, beyond Brandeis."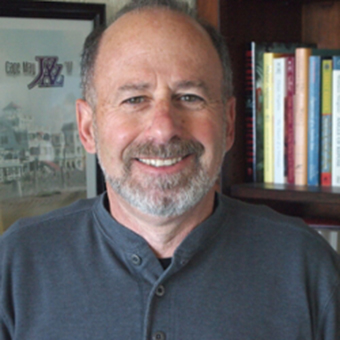 My professional career emerged from my work in Waltham Group. I started out tutoring in the Chesterbrook housing project in 1967, the second year of The Waltham Group. Then I ran a summer program for preschoolers from Prospect Hill and later became the volunteer WG coordinator. This involvement set the stage for over twenty-five years in Massachusetts education as an Elementary Teacher, Elementary and Middle School Principal, Director of Curriculum and Instruction and a Superintendent of Schools. In addition to my public school experience, I worked for eleven years at TERC, Inc, a non-profit math and science research and development organization in Cambridge, MA. There I directed a ten-year, $15 million US DoE funded regional mathematics and science consortium.
After retiring from school administration in Massachusetts and moving to Olympia WA, I coached principals in the Program for New Principals (PNP) at Seattle University for three years. Through PNP, I created an online professional development series for the education staff of a foundation located in Pakistan. I later became an instructor in Seattle Pacific University's Admin Professional Certification Program and developed SPU's online ProCert program.
On the personal side, my wife and I have eight grandchildren from our blended families (three in NY, one in Seattle and four in Zambia). For enjoyment, I established a folk/acoustic music house concert series in Olympia. Until the pandemic, we hosted concerts featuring nationally touring musicians in our home for a group of our friends and music lovers. In addition, I was president of the western regional affiliate of Folk Alliance International for six years.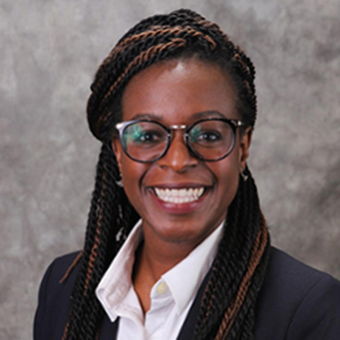 While an undergraduate at Brandeis, Natalie co-founded Hospital Helpers, a Waltham Group program dedicated to connecting Brandeis students with health-related volunteer opportunities in order to minimize health care disparities.
"I've always loved community service. It's why I became a physician. I also get to work in population-based medicine. I wanted to work in a rural area to focus on what this specific community needs."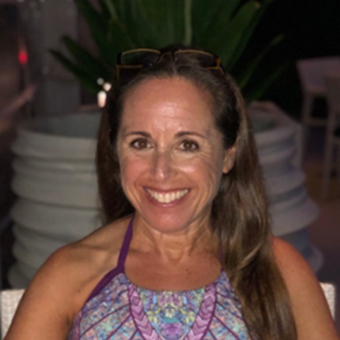 Stacey Ebert
Events Chair
Stacey Ebert is an insightful global citizen living with compassion and common good at heart. While her community service began well before university, her engagement with the Waltham Group continued to foster her love of helping others. She has spent well over two decades working with people in education, camps, youth groups, event planning, & non-profits, as well as a decade as a freelance writer. With her adept ability to utilize energy, effort, and empathy to cultivate relationships and tackle projects, Stacey brings her innate passion to making the world a better place to everything she does. Often wearing many hats, she sees the big picture, understands all the moving pieces, and firmly believes that big dreams and kindness can change the world. Her extensive experiences have shaped her perspective and philosophy and she thrives in taking part in meaningful projects. Her integrated approach serves a broad community and actively incorporates many of her skills as a writer, event planner, educator, mentor, coach, yogi, and avid traveler. Believing strongly in jumping in and doing whatever needs to be done, she encourages both the young and young at heart to find their passion, challenge their comfort zone, and to always strive to be a good human. Stacey holds both a BA from Brandeis University and an MS from Hofstra University, is a registered yoga instructor, and a positive psychology practitioner, yet it's her boundless energy that often finds her involved in a variety of projects. Stacey's empathetic heart guides her connections & drive to make a positive difference in the world.
She grew up in New York, lived abroad in Australia, is an avid traveler, beach lover, and yogi who presently lives with her husband in San Diego, California seeking to help others embrace their potential and carve the life they want. Check out her blog at staceyebert.com.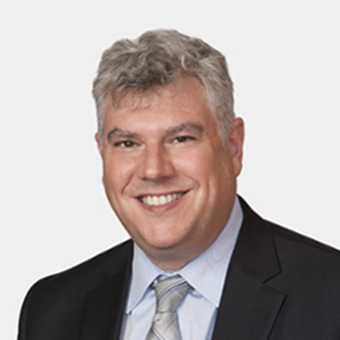 Stephen Schienthal
Co-Chair
Stephen Schienthal is professor and Chair of the Department of Psychiatry at Rowan University School of Osteopathic Medicine. At Brandeis, he served as a co-coordinator for the Companions to Elders program which serves Waltham's elderly community.
"I was the co-chair of Companions to Elders, so my choice to work in geriatric psychiatry was definitely influenced by Waltham Group. Academic medicine feeds off of many aspects from Waltham Group. You're helping people, you're teaching, you're molding people's futures, and you're getting students excited about medicine."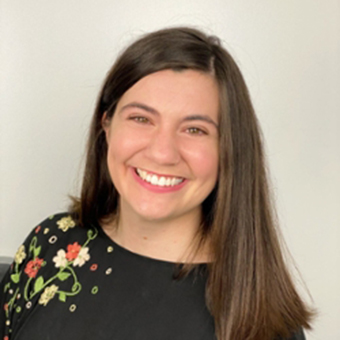 Shaina Dorow
Mentorship Co-Chair
Shaina Dorow developed an interest in community engagement and human-centered event experience while in college where she dedicated much of her time to Waltham Group and the Department of Community Service. Now, she is the program manager of the Conference Program team at NAFSA: Association of International Educators, where she works with higher education professionals to support the planning of their annual conference. She contributes her passion and expertise to event design, content curation, and event technology. She received her Bachelors in Sociology from Brandeis University in 2016, where she developed a great foundation and interest in higher education. With her past experience and dedication to Waltham Group and service, she is excited to continue that journey as the co-chair of the mentorship subcommittee of the Waltham Group Alumni Network.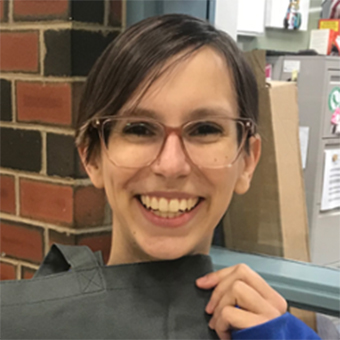 Sarah Ernst
Social Media Chair
Sarah is the Social Media Chair for the Waltham Group Alumni Network. While a member of Waltham Group during their time at Brandeis, they were a coordinator for Community Connections, volunteer for Big Siblings, and a member of the Executive Board from 2017-2020. Currently, they are pursuing a Ph.D. in History at the University of Southern California. They are excited to be back in the Waltham Group community and cannot wait to connect with students current and past!