Kindness Day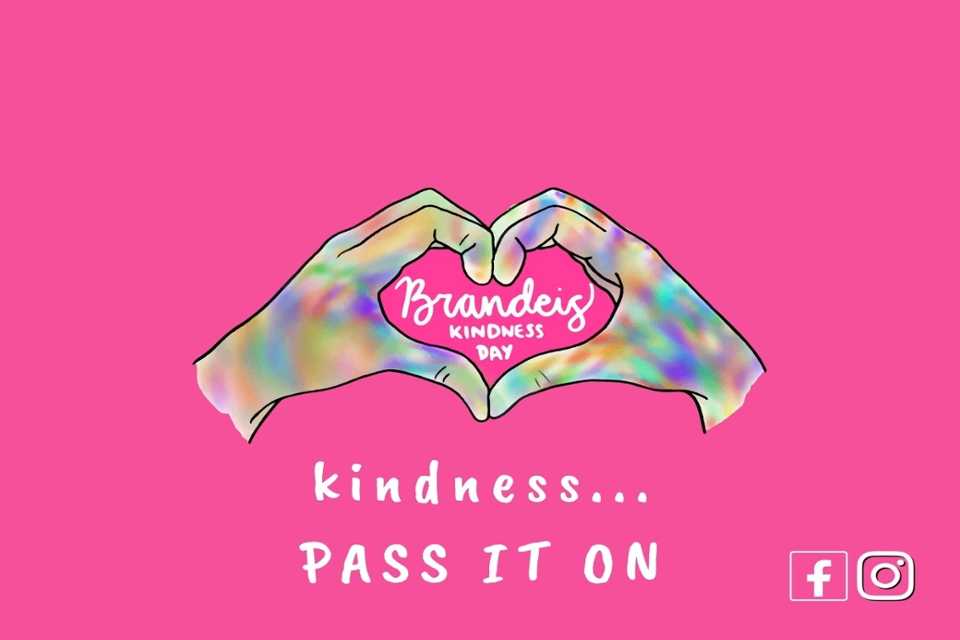 Brandeis University is preparing for our 13th Annual Kindness Day on Thursday, November 10, 2022!
The Kindness Day initiative was started by a faculty member with a vision to further connect Brandeis by promoting morale, building community, and encouraging more small acts of thanks and kindness on campus.
In line with the Year of Climate Action, we hope to bring to the forefront sustainable initiatives during our week of events. We hope to broaden the definition of sustainability to not only encompass steps that minimize our climate impacts but also actions that promote self-care, self-love and strengthening our deeply valued connections with one another. Be kind to your mind, to your loved ones, and to our environment! 
We look forward to celebrating the kindness that exists in the Brandeis community, and we want to invite you to play a part! Everyone (faculty, staff, and students) has the amazing opportunity to add to this wonderful event. Kindness is a rippling effect...pass it on!