Cholmondeley's (Chumley's/Chum's)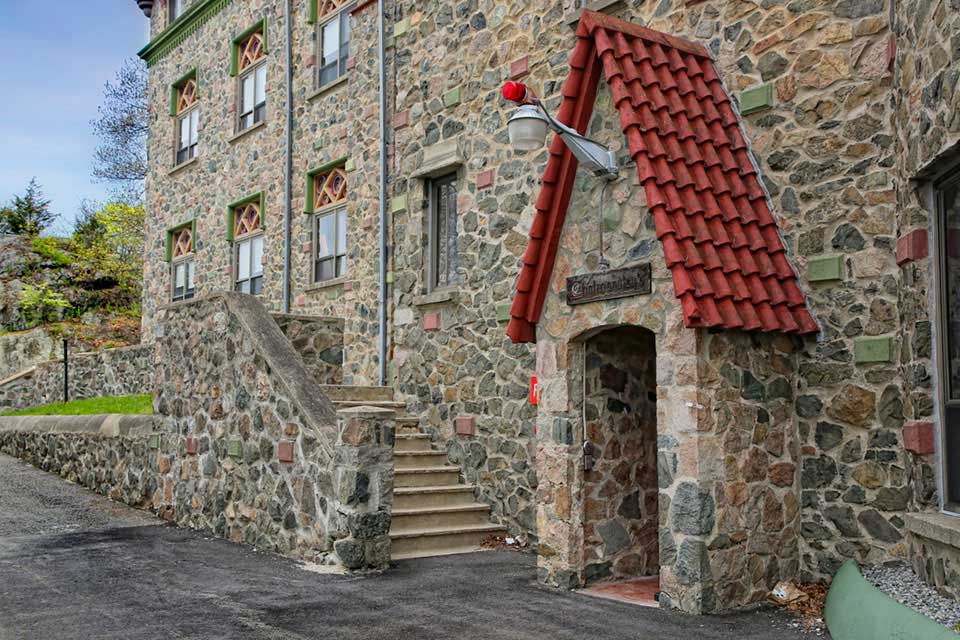 Cholmondeley's (Chumley's/Chum's) is a unique and intimate space, tucked away in the historic Usen Castle, that Brandeis departments, clubs, and organizations can reserve for meetings and small-scale events. In addition to having cozy seating, a small stage, and a sound system, Chum's has a piano, Giant Jenga, and Giant Scrabble. When weather permits, we also have corn hole and chalk that can be used outside on the pavement.
Who was Cholmondeley?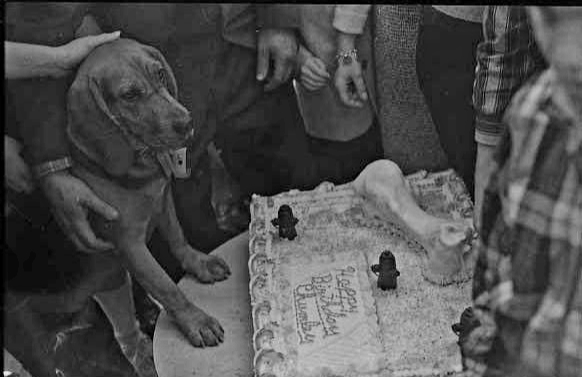 Chum's was named after a Black and Tan Coonhound belonging to the campus photographer Ralph Norman. As the story goes, Mr. Norman's assistant, Elliot Ross, bought the puppy as a gift for Mr. Norman. Unfortunately, Mrs. Norman wasn't particularly fond of the pup because he was quite rambunctious, so Mr. Norman kept Cholmondeley on campus. During the day, Cholmondeley freely wandered around the campus grounds, greeting students and visitors; he spent his nights in the photography studio and dark room, located in the Usen Castle. Cholmondeley encountered various visiting luminaries of the 1960s and attended a famous birthday party that ended up in "Look Magazine." 
Meetings and Events at Chum's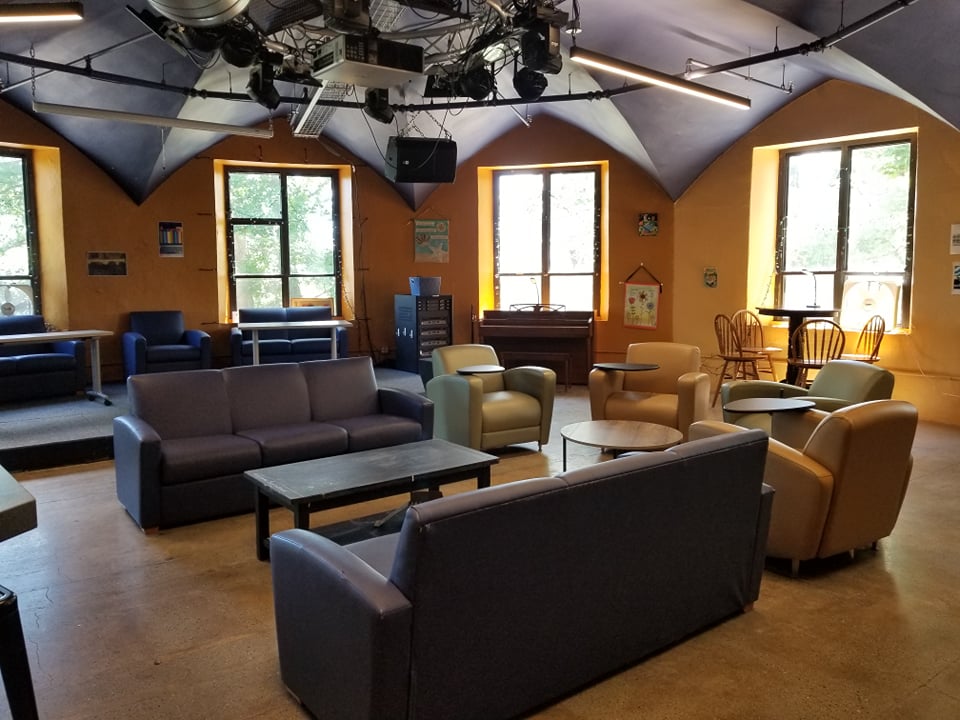 Chum's is a great place for departments, clubs and organizations to host meetings or small-scale events, like poetry readings, stand-up comedy, improv, a cappella, and open-mic nights. Due to capacity limits and Brandeis-only restrictions, Chum's cannot host dance parties or concerts with outside contractors. All events must end by midnight. 
Chum's Spotify Playlists
Enjoy the cool sounds of Chum's Spotify playlists! If you have a Spotify playlist that you'd like to share, please email your Spotify link to chums@brandeis.edu.
The Coffeehouse Playlist: a collaborative playlist of background music of the Chum's Coffeehouse
Trizzy's Cafe: Tre's playlist featuring lo-fi instrumentals, jazz songs, calm raps, and piano covers
Tre's Beach: A spring break styled music mix (original lyrics)