Archon Yearbook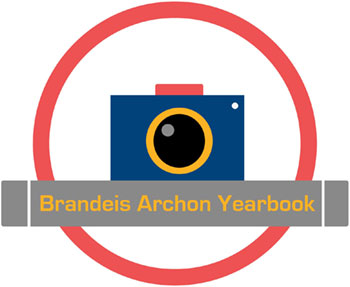 Archon is the official yearbook of Brandeis University. It's put together by a group of dedicated Brandeis students who are members of the Archon Yearbook club. The book covers an entire year of student events, club activities, academic programs, sports, and student life. It is mailed in the fall following graduation to all recent graduates and is completely free!
The 2023 Yearbook is currently in production and will be shipped in the fall. 
The book is FREE! We just need to know where to send it!
Hello, Brandeis Class of 2023!
The Archon yearbook is mailed to all recent graduates in the FALL following graduation, and it is FREE! But, we need your shipping information to ensure the yearbook gets to you.
Please complete this form to order your 2023 yearbook. Please be sure to provide your fall shipping address and include your name and major(s) as you would like them to appear in the book. If you use a name other than what is in Workday, please indicate your given name as well.
We prefer to ship to domestic addresses. If you are an international student who would like to receive a yearbook, please provide a domestic address for us to ship your book to if possible. If you don't have a domestic shipping address, please provide your preferred shipping address and your cell phone number (required for many countries' delivery). You may also indicate if you would like to opt out of receiving a yearbook.
Again, the address that you provide should be where we should ship the book to in the fall 2023. Please do NOT use your Brandeis address, unless you will be living there in the fall. If you don't know where you will be, please use the domestic address of a close friend of family member.
Deadline to order is May 31, 2023. If you have any further questions, please contact archonyearbook@brandeis.edu.
---
Please click the above banner to access the web portal for creating a senior ad. Go to "START YOUR AD". See here for instructions on creating a senior ad.
---
Share Your Candid Photos
If you are graduating and would like to share photos from your time here at Brandeis to put in the Yearbook, then please upload your photos here. Go to "SEND IMAGES WITH ESHARE".