Alumni Profiles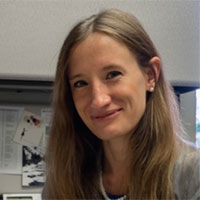 Ieva Jusionyte is an assistant professor of anthropology and social studies at Harvard University. Her book, "Savage Frontier: Making News and Security on the Argentine Border," traces how journalists who live and work in this remote border area selectively report on illegalized, yet legitimate activities, such as food smuggling or informal adoptions. Her new project, supported by an NSF grant, explores the everyday practices and experiences of first responders on the U.S.-Mexico border in order to expand our understanding of the human and social consequences of security policies and border enforcement.
David Kertzer received the 2015 Pulitzer Prize for Biography-Autobiography for his "The Pope and Mussolini: The Secret History of Pius XI and The Rise of Fascism in Europe." Judges cited the book as "an engrossing dual biography that uses recently opened Vatican archives to shed light on two men who exercised nearly absolute power over their realms." 
Ryo Morimoto is an assistant professor of anthropology at Princeton University. From 2014 to 2018, Morimoto served as the Project Manager for the Digital Archive of Japan's 2011 Disasters Project at the Reischauer Institute at Harvard University. Morimoto studies anthropology and disaster, culture and sudden change, memory and material objects, and the selective remembrance of the nuclear in Japan.