Brandeis University Admissions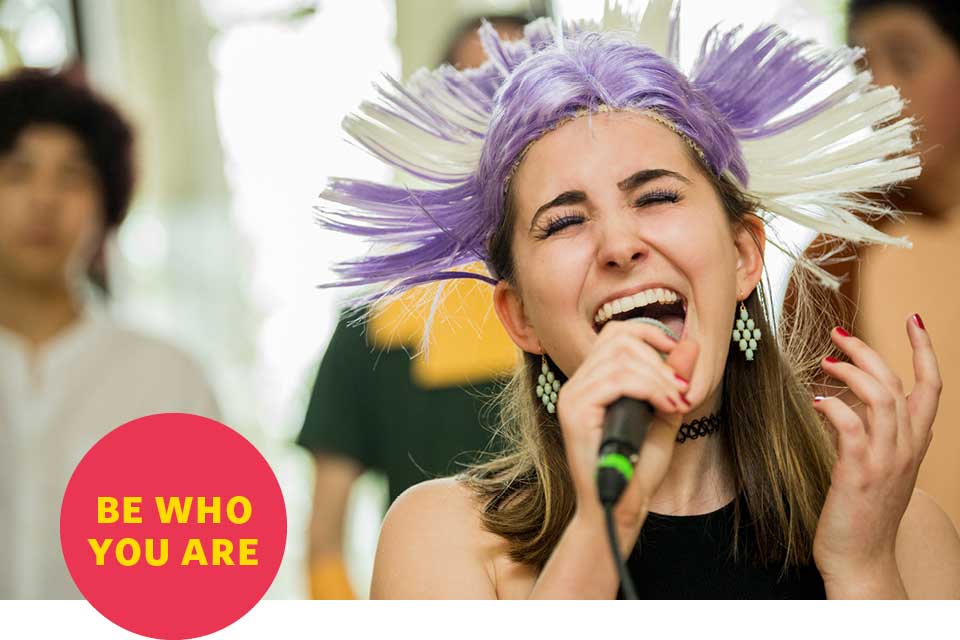 Brandeis is about knowing there's no right or wrong way to be a student here. It's about you just being you.
Re: Defining Community
Community. Every school has it, and no two places do it quite the same. For us, community means students who aren't afraid to admit they have a lot to discover, and who want to be surrounded by people on a similar journey.
It means a compact, residential and easy-to-navigate campus packed full of big and exciting opportunities. A place where you can try new things — lots of new things — until you find the ones you love. Where you'll form relationships that matter with students and adults who just seem to understand what makes you tick.
Playful and purposeful. Big enough to offer you the world, but small enough to feel like home. That's how we define community here at Brandeis.
Yes, You Can Do That at Brandeis
You know how people keep talking about college as a time to "discover yourself?" Well, it matters, and at Brandeis, we embrace it.
Think sports and recreation might be your thing? What about languages? Or culture? Student government, perhaps? Stand-up comedy? Baking? Underground music production? Maybe sky diving?
Whether you're craving the comfort of a lifelong passion or the excitement of something new, we've got it all — and each team, club, organization and activity is a chance for you to get busy, get engaged and get the most out of your time here. There are a whole lot of ways to explore who you are and discover who you want to be. And when it comes to student life at Brandeis, previous experience is definitely not required, so dive in.
And because we're a small and close-knit community that values exploration and celebrates success, the clubs you fall in love with one semester are the same clubs you might be leading next year.
---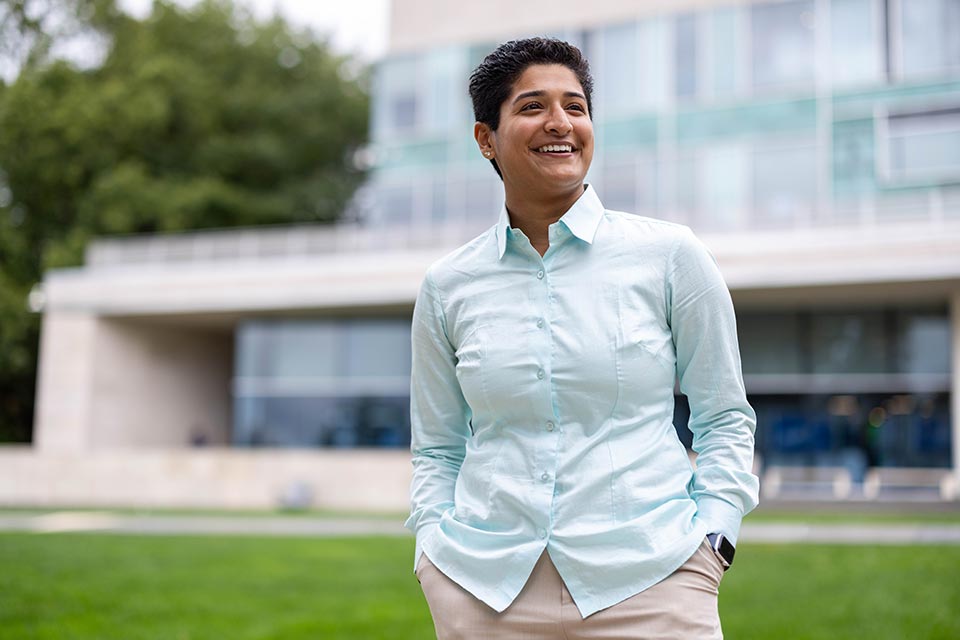 Seven students in the Class of 2025 share their tips for a successful and memorable first year at Brandeis.
---
Brandeisian Stories
Every day, Brandeis students find new ways to bring their ingenuity, resourcefulness, dedication, and compassion to life. Their stories speak for themselves.
A Day in the Life
Spoiler alert: there's no such thing as a typical day.
No matter what your major, class year, or interests, we can guarantee one thing: you'll be busy! See how students spend their time: club meetings, classes, internships, and some good eats.
Life After Brandeis
Your time at Brandeis is just the start of your journey. Our graduates go out into the world as capable leaders, compassionate community members and global citizens who are ready for what comes next.