Brandeis University Admissions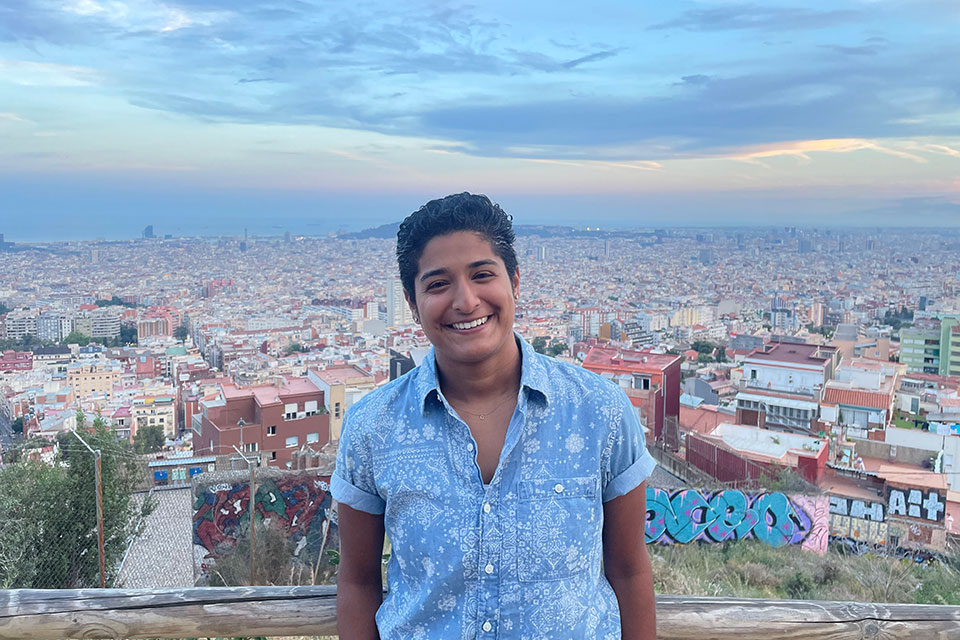 Global connection is a core part of the Brandeis experience — on campus, and in every corner of the world.
Each year, 40 percent of Brandeis juniors leave campus to explore and engage with the different landscapes, cities, cultures, and peoples that the world has to offer. With more than 200 approved programs in more than 60 countries, and the option to go abroad for a summer, a semester or a full academic year, the hardest part is also the most exciting: choosing where you'll let Brandeis take you.
Brandeis-led Programs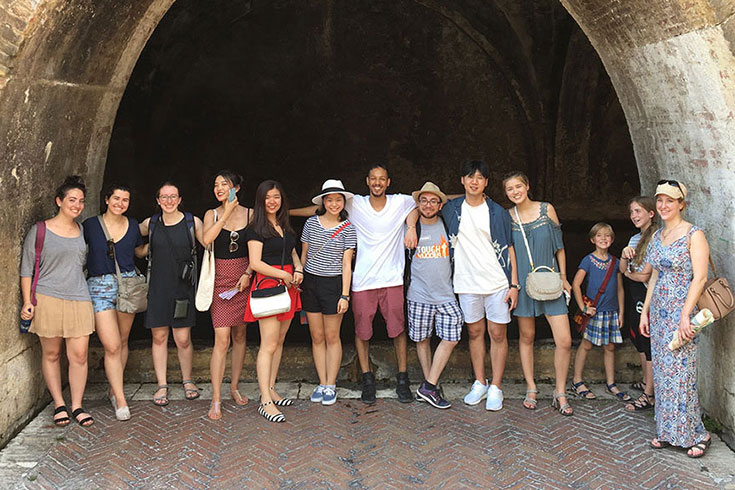 Students in Siena, Italy
In addition to the programs noted above, you can choose to study abroad with Brandeis faculty at Brandeis-led programs in Europe. The Brandeis in Copenhagen program focuses on European business and economics, while Brandeis in Siena explores studio art and art history from the heart of Tuscany.
These programs embody the distinctive elements of a Brandeis education: close intellectual engagement between students and faculty, rich experiential learning opportunities and an eye toward social justice in global engagement.
Midyear Programs
Each year Brandeis admits a number of students to the midyear class, which commences in January. Midyear students have the opportunity to spend a semester abroad before beginning their college studies. Midyear students have traveled to Florence, Italy; London; and Washington, D.C.
Learn more about the fall midyear programs at Brandeis.
Meet Anna '21
As a midyear student, Anna spent her first year fall semester taking courses in Florence, Italy, before resuming her academic pursuits on the Brandeis campus for her spring semester.
Financial Aid
Ninety-five percent of Brandeis financial aid can be used for study abroad. Additional scholarships are also available for these programs. While abroad, students maintain their status as currently enrolled Brandeis undergraduates.