Brandeis University Admissions
Student Wellness, Health and Safety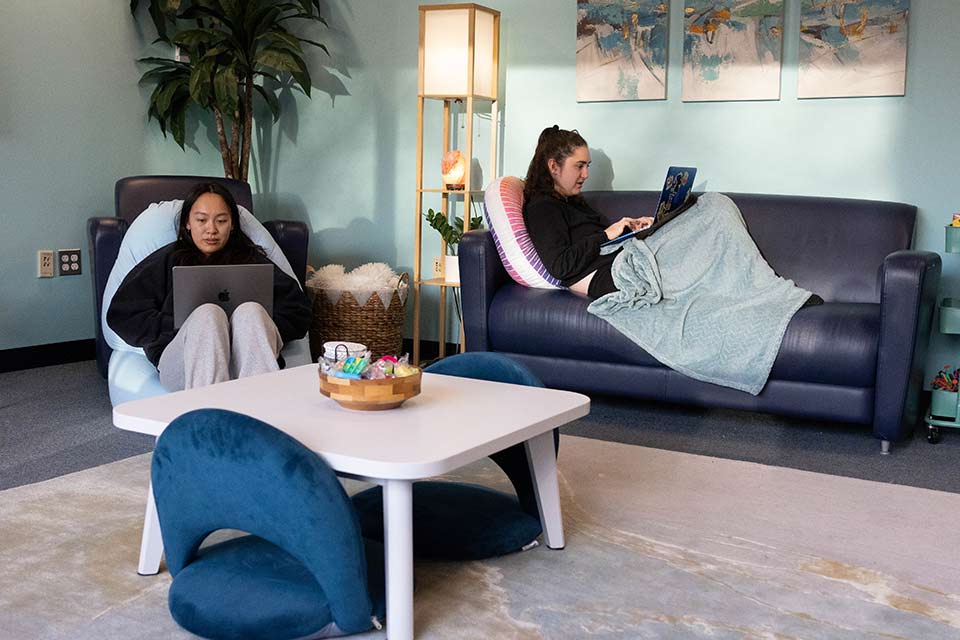 In and out of the classroom, Brandeis supports the whole student.
One of the biggest things you learn in college is independence, and for many, that means learning to take care of yourself. But taking care also means knowing when and how  to use the resources available to you — and understanding that it's always okay to ask for help.
At Brandeis, keeping you safe and healthy is our number one priority, and we're here to help in any way we can.
Brandeis Health Center
Feeling under the weather? Brandeis Health Center is a resource for the campus community providing medical assessment, diagnosis, treatment and consultation, as well as preventive and wellness health promotion. They also provide lab collection and on-site testing, a prescription delivery program, vaccinations, and traveler's medications.
Brandeis Counseling Center
College can be a stressful time, and it's a complicated moment for the world beyond campus, too. The Brandeis Counseling Center is here to help whenever you need it. No concern is too large or too small.
Our staff is highly experienced in dealing with a range of mental health issues — from stress and depression to substance abuse and eating disorders, as well as ongoing therapy and counseling. We maintain the strictest standards of privacy and confidentiality. 
Brandeis Emergency Medical Corps (BEMCo)
BEMCo is a student volunteer organization that serves the emergency first-aid needs of our community. Working under the guidance of the director of public safety and the medical director of the Brandeis Health Center, they operate 24-hours-a-day during the academic year.  
Safety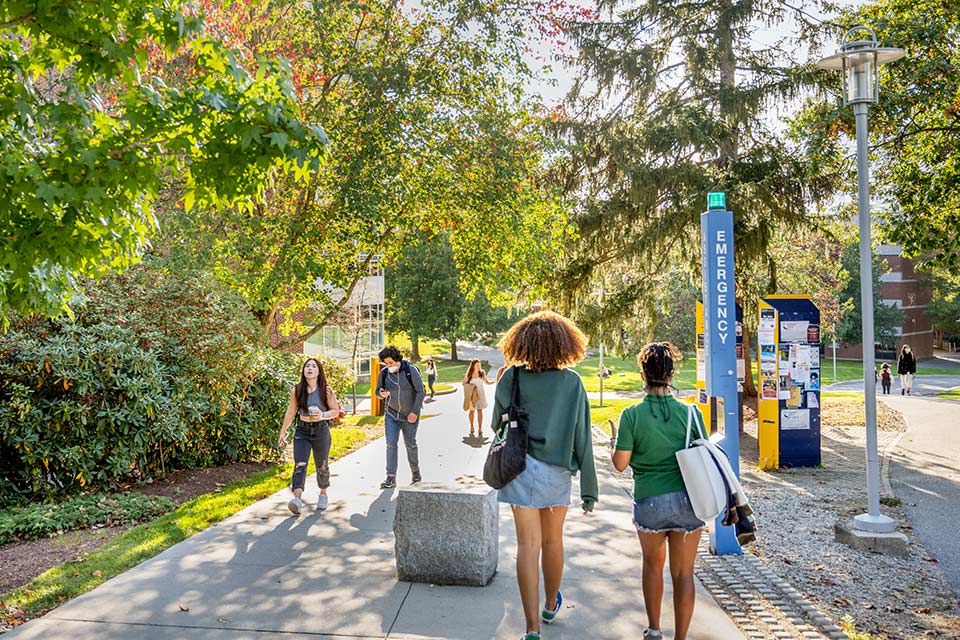 The Department of Public Safety is our campus police force, responsible for campus-wide security, safety patrol and traffic control, as well as enforcement and protective custody of university offices, classrooms and residence halls. The public safety team places special emphasis on preventive and protective care for all members of the university community.
Disability Services
At Brandeis, our community includes students with mobility, visual, hearing, medical, psychological and learning disabilities.
The fundamental goal of Student Accessibility Support services for students with disabilities is to empower those students, and to create opportunities for greater independence and self-advocacy.
Meet Lily, one of the therapy dogs at the Brandeis Counseling Center (BCC). She belongs to Joy Von Steiger, director of the BCC.