Brandeis University Admissions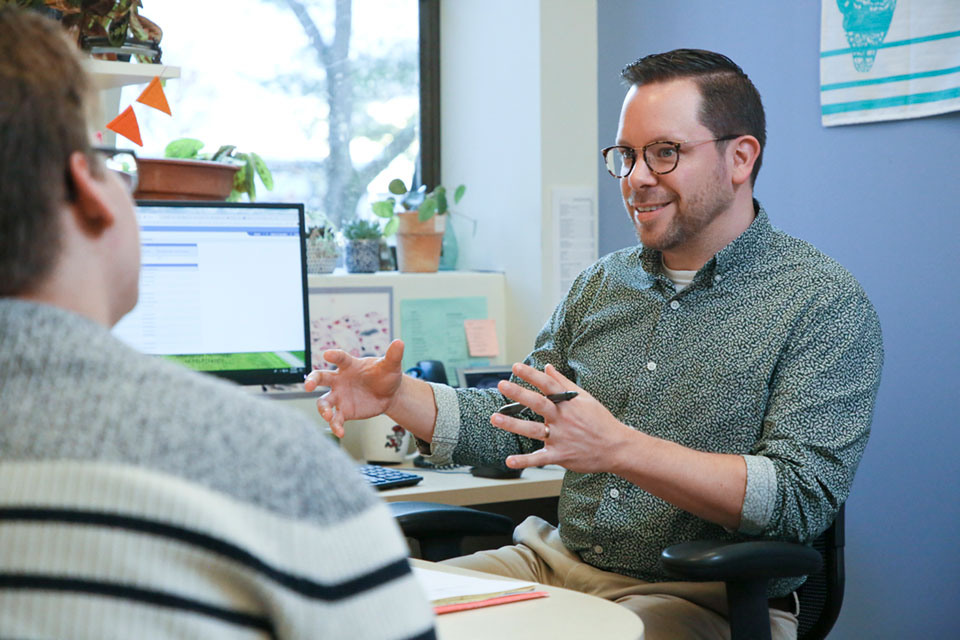 With a team of three dedicated advisors assigned to each and every first-year student, plus access to a wide range of pre-professional and academic resources, Brandeis equips you with all the support you need to succeed.
Advising
The summer before your first semester at Brandeis, you'll be assigned a team of three advisors who will help you throughout your transition to college life:
Staff Advisor: Staff advisors help you develop, maintain and implement every aspect of your academic plans — from declaring your majors and minors, to balancing your schedule, to clarifying your post-graduation vision.
Faculty Ambassador: Faculty Ambassadors are your bridge to the entire Brandeis faculty. They're here to support you in your day-to-day life on campus, and can be a great resource when you need extra help with things like seeking out competitive research opportunities or letters of recommendation.
Peer Advisor: Peer advisors, or Roosevelt Fellows, are Brandeis juniors and seniors who offer one-on-one academic advising throughout the academic year, providing you with an experienced, friendly and understanding student perspective.
Pursuing your studies with an eye on a particular profession? Brandeis provides specific pre-professional advising in a range of areas, including pre-health and pre-law, and offers a variety of other graduate preparation resources.
Looking to expand your academic horizons? Academic Fellowship advising is available anytime during the summer or the academic year — whether you're looking to produce a senior thesis or embark on independent research.
Support and Resources