Brandeis University Admissions
Student Employment and Work-Study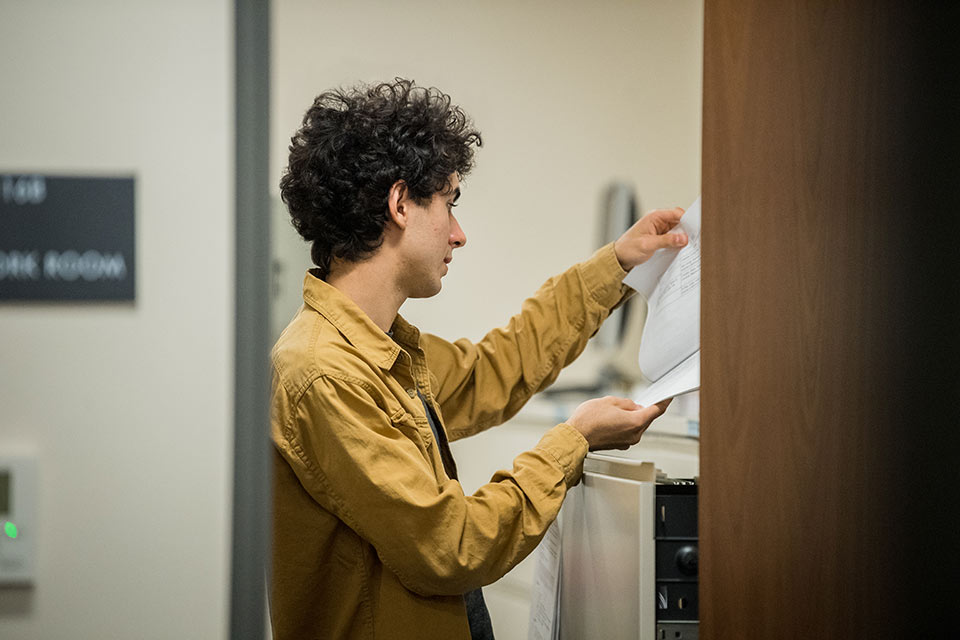 Student employment and work-study programs provide you with approved on- or off-campus jobs to help offset educational and living costs.
Federal Work-Study
Working either at approved on-campus departments or off-campus community service agencies, you'll receive a weekly paycheck (rather than a credit to your account) based on the hours you work. You'll have discretion over how best to use that paycheck. (Generally, students put the money toward books, supplies, transportation and day-to-day costs.)
Work-Study earnings are taxable, but your earnings through the program won't count toward your income when re-applying for financial aid the following year.
University Employment
If you don't qualify for the Federal Work-Study program, you can offset costs through the university employment program. Similar in structure and in terms of the roles available, the primary difference is that these positions are entirely Brandeis-funded.