Brandeis University Admissions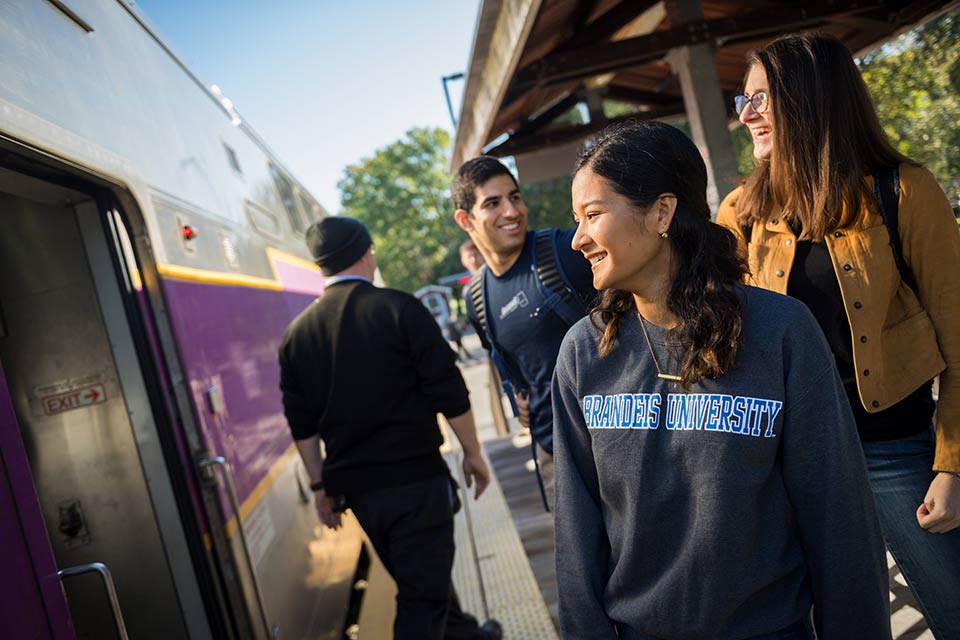 Sure, the Brandeis campus is alive with lectures, performances, guest speakers, club meetings and more. But sometimes, the world beyond beckons.
Our campus is located just nine miles west of Boston, which means that whether you're looking for a productive day in a premier global city or an exciting night out in one of America's true college towns — you're in luck.
Explore Boston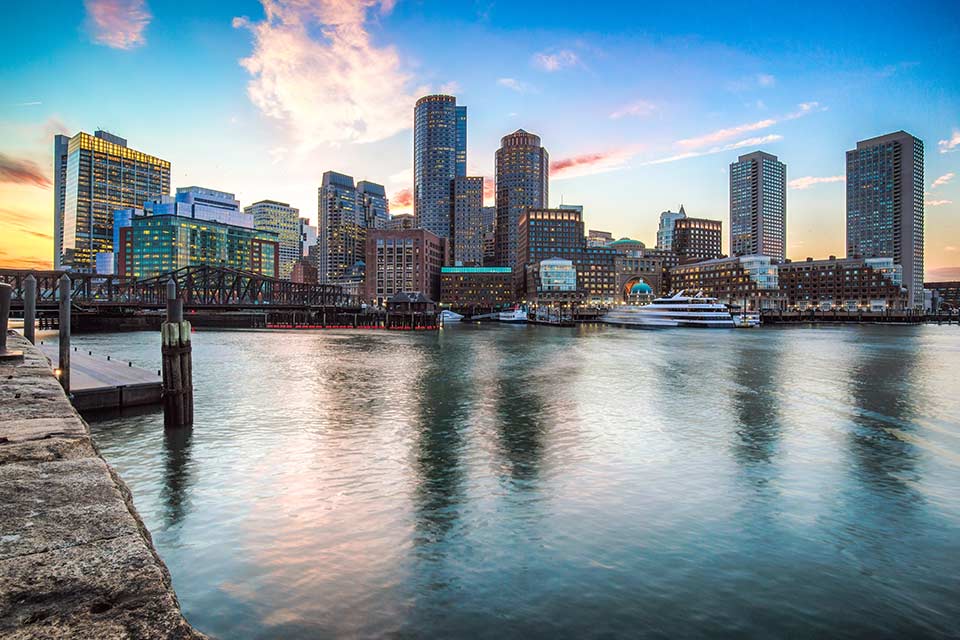 With its rich array of cultural attractions, historic sites, green spaces and world-class restaurants, Boston is the country's ultimate college destination. It's home to 300,000 students, more than 50 different colleges and universities, and endless things to see and do. Walk the Freedom Trail. Catch a Red Sox game at Fenway, or a concert on the Esplanade. Browse the shops at Faneuil Hall or on trendy Newbury Street.
But Boston isn't all fun and games — it's also a global epicenter of industry and commerce, one that presents a world of professional opportunities. With mainstay industries like healthcare, education and finance, and a booming biotech/life sciences sector, Boston is an ideal place to find internships and experiential learning opportunities that can serve as a starting point for launching your career.
Concerned about the commute? Don't be. The Brandeis-Roberts commuter rail stop is just steps from campus, putting you in the heart of downtown in under 30 minutes. Or take the Campus Shuttle, which makes convenient stops throughout Boston, Cambridge and Waltham.
Explore Waltham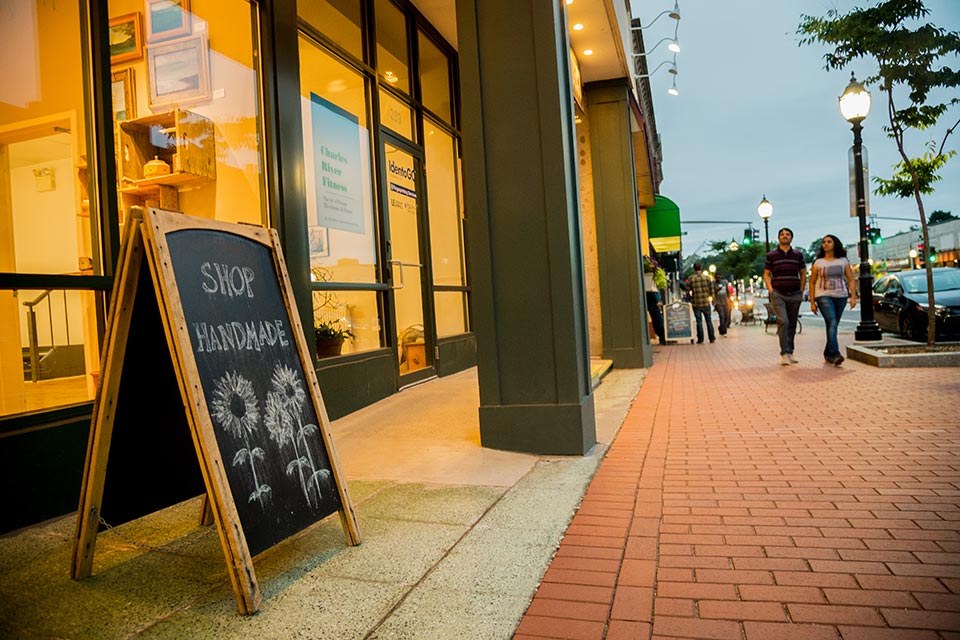 Brandeis' hometown of Waltham is the perfect suburban counterpart to the hustle and bustle of Boston, with a lively downtown that's just a 20-minute walk from campus (or an even shorter shuttle trip!).
Recently ranked one of the best places to live in Massachusetts, Waltham is a community that embodies the same commitment to kindness, inclusion and diversity that Brandeis does — a commitment that's clearly reflected in the city's restaurant scene. The city's Main Street-Moody Street corridor is a burgeoning foodie paradise, with dozens of mouthwatering dining options that range from the casual to the refined — and from pho, to tapas, to tandoori kebabs.
Add a few popular boutiques and antique shops, a six-screen cinema, and an espresso bar to the mix, and it's safe to say that Waltham is where it's at.
Why Our Students Love Waltham
Video: Explore Waltham, the vibrant city Brandeis calls home
Whether you decide to walk, hop on the BranVan or ride a bike, there is a lot to explore minutes from campus. Discover shops, great food, the Charles River and more.