Brandeis University Admissions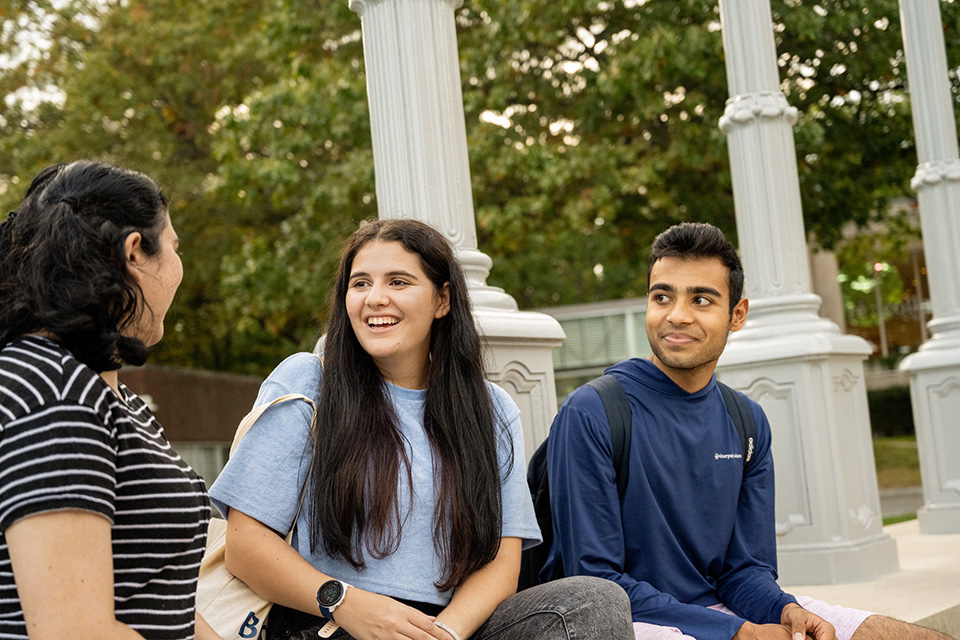 Transcripts and essays are a good start — but they don't tell the whole story.
Whether you sit down with admissions staff, a student interview fellow or a Brandeis alum, interviews are an opportunity to tell your story in a way that an essay or a transcript can't. Interviews are also a chance to get in-depth answers to your questions about Brandeis.
And while interviews may not be required, they can be an important element of your Brandeis application. Available only to rising or current high school seniors, interviews become part of your application, giving us another way to get to know you.
Interviews 
Interviews are offered in person and virtually. Conducted by student Admissions Fellows, interviews are typically casual by nature and will give you the opportunity to talk about yourself and your interests relating to Brandeis.
Interviews are currently available to transfer applicants only. Interviews for first-year students interested in applying for the Fall 2024 semester will be made available in the summer.
International Student Interviews
We strongly encourage international applicants to interview through third-party services like InitialView or Vericant, which conduct interviews in person and through online video platforms around the world. Students using these services should note the following deadlines:
Early Decision I: Nov. 15
Early Decision II / Regular Decision: Jan. 15
A limited number of virtual interviews are available through the Office of Admissions for international students who don't have access to InitialView or Vericant. All interview slots for applicants for the Fall 2023 semester have been filled.
Alumni Interviews
We offer first-year applicants off-campus and virtual interviews with Brandeis alumni each year during the fall and winter. Alumni interviews are filled to capacity and are no longer being offered for Fall 2023 applicants.