Laura Miller Receives Dean's Mentoring Award After Record Number of Nomination Letters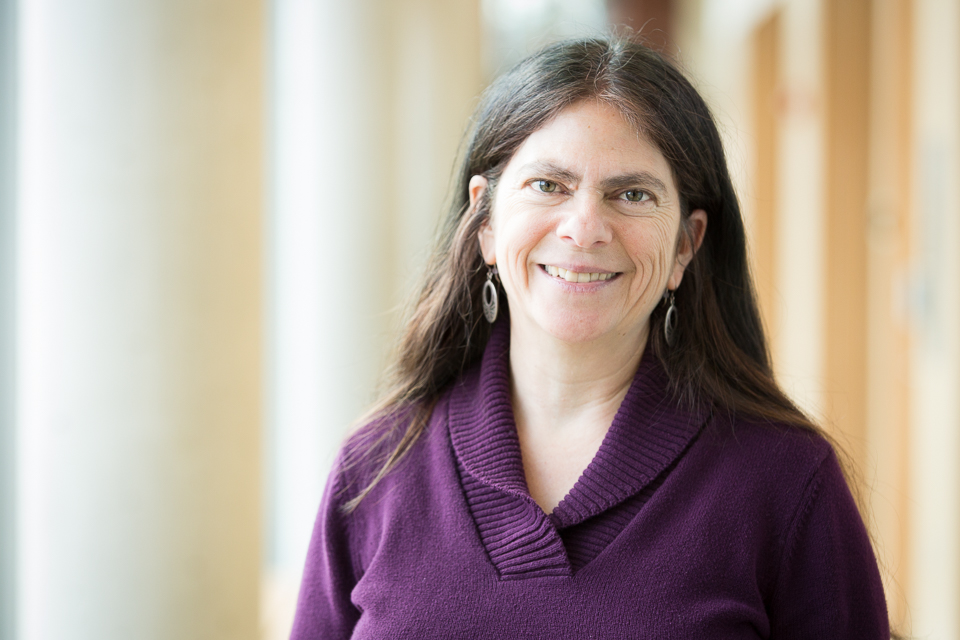 Photo Credit: Simon Goodacre
April 24, 2018
Each year, students and alumni at the Graduate School of Arts and Sciences (GSAS) have the opportunity to recognize professors who have a profound impact on their education both inside and outside the classroom by nominating them for the Dean's Mentoring Award. We are pleased to announce that this year's award has been given to Laura Miller, Associate Professor of Sociology, who received a record fifteen nominations from students and recent alumni.
"I am delighted to recognize Professor Miller with this award," said Eric Chasalow, the Dean of GSAS. "Dr. Miller received a record number of nominations, which cited her willingness to spend time with students outside the classroom, her relentless commitment to pedagogy, and her tendency to share incredibly detailed feedback on the work of her scholars."
A repeated theme of Miller's nomination letters was her ability to find time to help students with their concerns, even at times when she is very busy. One student remarked that Miller helped with her dissertation conclusion "in between packing, reviewing a Master's thesis and prepping a talk for her upcoming conference" in Hong Kong. Another student noted that Miller treats her doctoral candidates as peers, saying, "I never felt like she's putting herself in a higher position. Instead, I'm treated like we are equals."
Nominations for the award are kept secret until a winner is selected by the Deans of Arts and Sciences and GSAS, so Dr. Miller was surprised to learn she was this year's recipient. "This award came out of the blue," she said. "It is deeply meaningful to me because I care a great deal about Brandeis' graduate education, and I so much enjoy interacting with our graduate students. I am very grateful to the students who wrote nomination letters."
Dr. Miller shared with us some of her thoughts on her philosophy in mentoring and teaching graduate students. "A few things come to mind. First, I try to give them the time they need. We tell prospective students that one of the strengths of our graduate program is the ease of access to faculty members, and I believe strongly in living up to that promise. Second, I try to be direct and honest with our students; I don't hedge when offering criticism of their work or attempt to sugar-coat the less pleasant parts of academic life. Third, I try to remember that it's not about me. I am not trying to reproduce myself but rather help our grads to become the best independent-minded sociologists that they can be. And fourth, I try to keep a sense of humor and encourage frequent moments of levity. My hope is that students adopt high standards for themselves and be willing to take intellectual risks, but also approach academic work as a continuous process of learning and communicating rather than as a series of discrete goals to attain."
The award, which comes with a check for $2,500, was presented by Susan Birren, the Dean of Arts and Sciences, at the faculty meeting on April 20.