Dmitry Kleinbock Receives Dean's Mentoring Award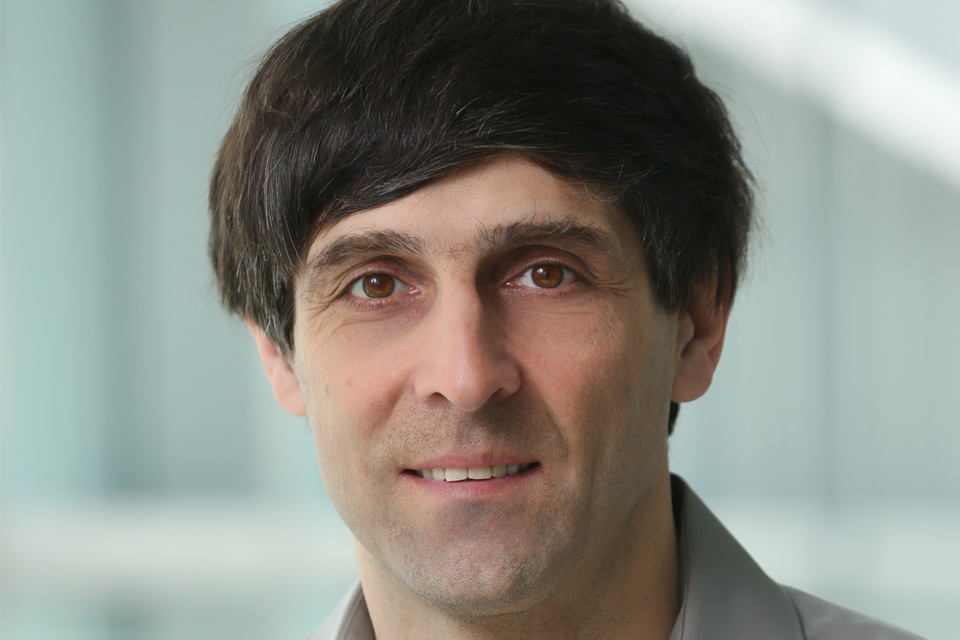 Photo Credit: Mike Lovett
April 12, 2019 
Dmitry Kleinbock has received the 2019 Dean's Mentoring Award. He is the first professor of mathematics to win the award.
The Dean's Mentoring Award provides students at the Graduate School of Arts and Sciences (GSAS) an opportunity to nominate outstanding faculty members who have impacted their education inside and outside the classroom. It is presented with a check for $2,500 every year at the April faculty meeting by the Dean of Arts and Sciences.
The students who nominated Kleinbock repeatedly noted his willingness to meet with students in spite of the academic and administrative burdens he has taken on in recent years. They agreed that it is unusual for a mathematician at his level to be so generous with his time. Many nominators also highlighted his research and academic abilities as motivational factors in their own work and described him as a professional role model.
"Helping to select a recipient for the Dean's Mentoring Award is one of my favorite aspects of my job," says Eric Chasalow, Dean of the Graduate School of Arts and Sciences. "I am grateful that we are able to celebrate the world class pedagogy available to Brandeis students, and I am delighted that Dmitry has received this award. His nominators were all very enthusiastic and several credited him with keeping their work on track throughout their graduate education."
Kleinbock, who has been a professor at Brandeis since 2000, says he is "deeply honored" to receive this award, which was "totally unexpected."  He is "grateful to current and former students who took time and effort" to nominate him. He credited his own PhD advisor with showing him how to provide support to students: "In math, a significant part of success of a student comes from the advisor's intuition. The goal is to pick a problem which is not impossible to solve, and yet not too simplistic, so that it could open new directions and motivate a student to explore further. In my graduate years, I was incredibly lucky to get an advisor (Gregory Margulis at Yale) with an amazing intuition, plus always deeply caring for me and other students and giving them all the time they needed. I am thankful to him for showing me the way and setting a standard which I was not able to even come close to." Kleinbock went on to say that he has been "happy to learn from my more experienced colleagues" at Brandeis while working with graduate students, "so I'd like to use this occasion to thank them for their guidance."
When we asked Kleinbock for a few tips for successful mentoring, he said: "Give the students enough space for creativity; don't guide their every step. Yet, at the same time, stay tuned to their progress and use every opportunity to suggest a new question to get curious about. Don't get focused on a narrow direction – advise students to broaden their math education to be prepared to unexpected further challenges. And don't give them false hopes – staying in academia assumes hard work and dedication. But it can also bring fun and excitement and, borrowing a quote from a recent Fields medalist Manjul Bhargava, sets a scientist on a pursuit of beauty, which is the utmost reward in our profession."