Dean Eric Chasalow to Step Down at the End of June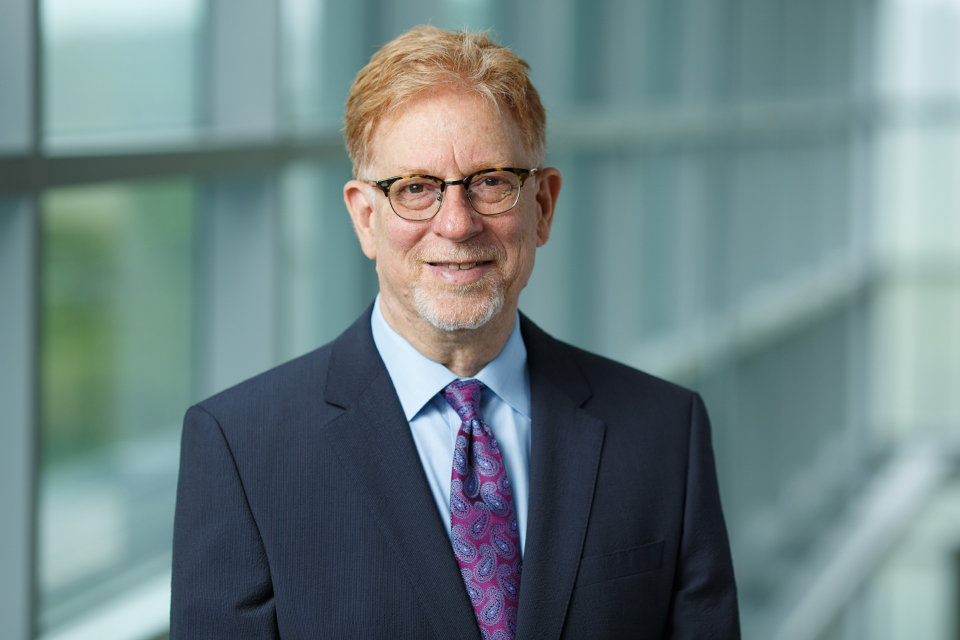 September 11, 2020
Eric Chasalow, the Dean of the Graduate School of Arts and Sciences (GSAS), has announced his intention to step down on July 1, 2021, bringing his seven-year period of transformational leadership at GSAS to a close. In an email to Arts and Sciences faculty earlier this week, Dean Dorothy Hodgson wrote, "I am grateful for Eric's years of service to Brandeis in this role, for his advocacy on behalf of our students, and for the counsel he has provided." GSAS has graduated more than 1,800 students during Chasalow's tenure. 
Chasalow came to GSAS following a two-year term as Chair of the Faculty Senate, where he worked to increase collaboration and partnership between faculty and university leadership. This philosophy of transparency has informed his approach to leadership at GSAS from the beginning of his tenure. He has instituted regular meetings for his staff to collaborate on strategic planning and data sharing with the school's many academic departments and programs. He has also introduced new leadership in Admissions and Academic Affairs in an effort to improve these relationships. 
During his tenure as Dean, Chasalow's priorities for GSAS students have included instituting annual PhD stipend increases to enable Brandeis to compete with other top-ranked peer institutions and leading the successful negotiation of the first PhD collective bargaining agreement. In addition to establishing the Graduate Student Experience Fund to support these initiatives, he acquired two significant grants from the Andrew W. Mellon Foundation. The first supported doctoral candidates completing their dissertations in their sixth year, and the second established the Connected PhD initiative. This program, which has already funded more than thirty student and faculty projects, aims to place Brandeis in a leadership role in the ongoing conversation surrounding the future of graduate education in the United States. This focus on the student experience animated Chasalow's approach to leading the Working Group on the Future of Graduate Education during the University's strategic planning process. 
Chasalow has regarded addressing issues of diversity, equity and inclusion at Brandeis and beyond as a primary responsibility during his time as Dean. He identified access to masters programs as an underrecognized barrier to diversifying the professoriate and began addressing it with two initiatives.  In 2016, he established the Diversity, Equity and Inclusion Scholarship for master's students, an initiative that has brought 32 students from nontraditional backgrounds to GSAS, many of whom have moved on to top doctoral programs including those at Brandeis University, Vanderbilt University, Columbia University, the University of Pennsylvania, and the University of Chicago. In another effort to address equity and access, Chasalow restructured the financial aid system for master's students at GSAS, enabling the school to assess not just merit but also need during the award process. More recently, he successfully advocated to create the GSAS staff position of Assistant Dean of Student Affairs and Diversity, a position for which the school is currently recruiting.
In the coming year, Eric and his leadership team at GSAS will continue to shepherd the school through the unique challenges imposed by Covid-19 and facilitate contributions to the creation and implementation of an anti-racism plan for GSAS. Upon stepping down, Chasalow is planning a sabbatical focused on new composing projects before returning as a full-time professor in Music Composition and Theory.
Dean Hodgson will announce the process for identifying a new dean in the coming days. This process will include opportunities for conversations with students, faculty and staff at GSAS.