Mellon Foundation Awards Brandeis University $750,000 to Support the Connected PhD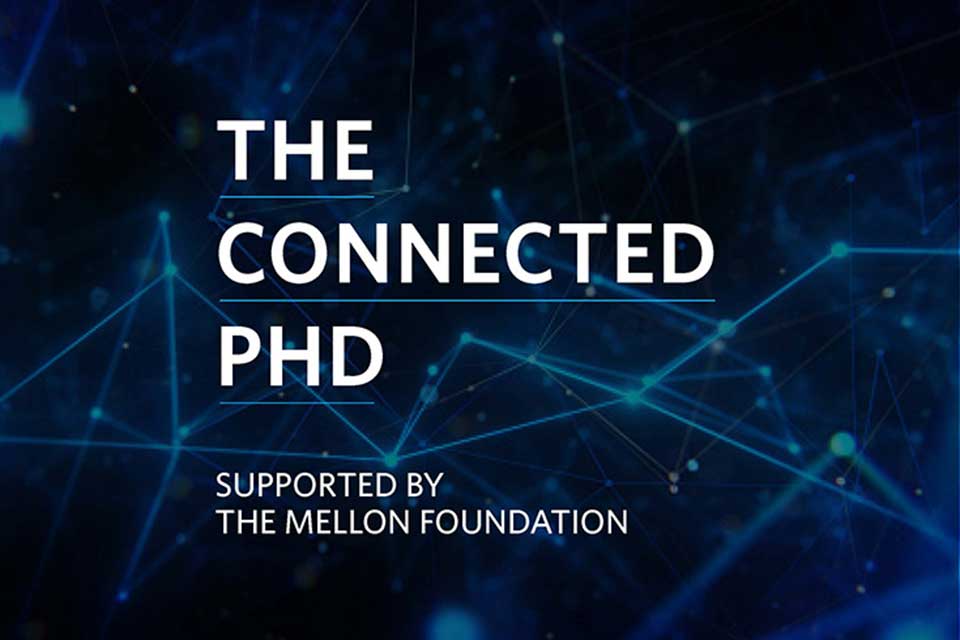 August 22, 2019
The Andrew W. Mellon Foundation has awarded Brandeis University $750,000 to support a four-year program at the Graduate School of Arts and Sciences (GSAS) that will make the consideration of careers and work outside the academy an integral part of doctoral education in the humanities and humanistic social sciences at Brandeis. Called the "Connected PhD," the program will create opportunities for students and faculty to explore applications of training beyond the professoriate, within and outside of the curriculum, with the expectation that some of the resulting projects will become regular features of their doctoral programs. The Connected PhD will:
Develop graduate courses that integrate scholarly creativity with professional development opportunities to prepare students for diverse careers.
Build a cohort of faculty with the training and experience to sustain student-centered practices in doctoral education at Brandeis University.
Create opportunities for students to learn competencies necessary to succeed in academic and non-academic careers.
Develop new ways of balancing student academic and work responsibilities, including during the summer months, improving measures of student success.
Building on a decade of work supported by the Mellon Foundation at Brandeis, the Connected PhD will fund professional development grants for students and curricular innovation grants for faculty. The student grants will be awarded for projects and experiences that develop new competencies or credentials, have a community engagement aspect, or explicitly incorporate the use of summer months to augment the student's professional development. The faculty grants will support the development of new courses that address some combination of the core program goals of increasing interdisciplinary expertise, community engagement, and development of competencies that extend beyond the academy.
"I am delighted that the Mellon Foundation has chosen to support our ongoing efforts to make the humanities doctorate an advanced degree with the broadest possible salience and relevance for society," says Eric Chasalow, the Dean of GSAS. "Our faculty and our students already understand that their work as scholars gives them knowledge and skills that can do hugely valuable work, both within and outside university walls. We see this in the ever growing number of informal reading and working groups, public humanities projects, non-academic internships, and so forth. The Mellon Foundation's new grant makes possible a focused initiative—the Connected PhD—to encourage, support, and sustain these kinds of projects and transform our approach to education in the humanities and humanistic social sciences. We are hugely grateful." 
Doctoral education has been part of the Brandeis mission since 1952, four years after the University's founding, and GSAS now supports 17 PhD and almost 40 master's programs. The new Mellon initiative will serve doctoral programs in Anthropology, English, History, Musicology, Music Composition and Theory, Near Eastern and Judaic Studies (NEJS), Politics, and Sociology.