The Graduate Student Association Appoints New Leadership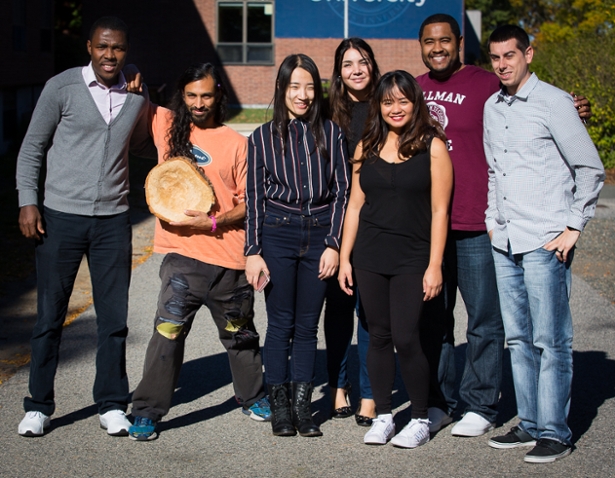 Thursday, October 13
The Graduate Student Association is pleased to announce the induction of their new Executive Board and Senators. Led by President Marinella Taoushiani, the GSA representatives will represent the interests of all graduate students by serving on various campus-wide committees and organizing community events and funding opportunities.
"I'm very excited to serve my graduate community," says Taoushiani, a master's candidate in Global Studies. "We aim to introduce some new initiatives and expand our presence on campus. I highly encourage all graduate students to consider joining the GSA or to speak with a representative. We want to ensure that every voice is heard." 
GSA Advisor Steven Weglinski agrees that increasing the organization's reach is a top priority, "We really want to engage with the Graduate Student community and make sure students know how the GSA can be a valuable resource to them." There will be regular updates about the GSA in student newsletters throughout the semester. If anyone is interested to get involved with the GSA, please email Steve Weglinski at weglinski@brandeis.edu.
The 2016 Graduate Student Association senators are:
Graduate School of Arts and Sciences

Stephen Alkins

Marinella Taoushiani 

Shen Wang

James Martin

Matthew Chernick

Donald Warren

Vivekanand(Vivek) Pandey Vimal

Angela Hurley

The Heller School for Social Policy and Management

Joe Wilson

Ana Camille Chuaquico

Oudou Sanogo 

Twisiwile (Twisi) Mwaighogha

Ngozi Nwankwo 

Alexandra(Alexa) Turner

Oliver Supitux

Millicent(Milli) Knopp

Ly Nguyen

Megan "Ni" Casey 

The International Business School

Yihan Fu

Qiuyang Chen 

Manzi Zhang 

Sarah Faramawy