Committed to Higher Education, Doctoral Students and Alumni Find Meaningful Careers in Administrative Roles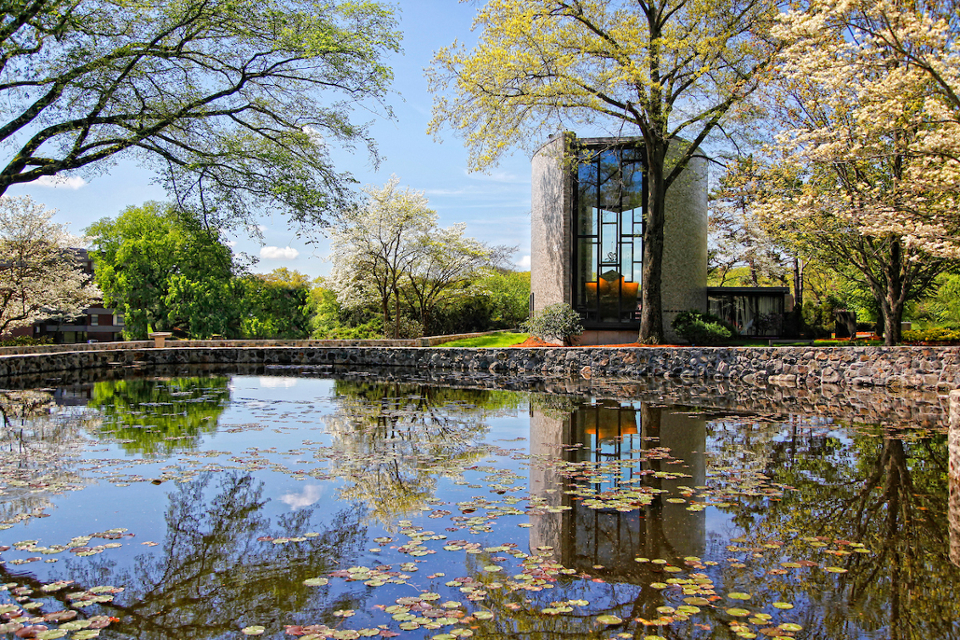 February 10, 2022
This article is the second in a series that will focus on efforts within the Graduate School of Arts and Sciences to promote diverse career pathways to our students. Please be sure to read the first article in the series, which focuses on changes to the curriculum that promote career diversity across GSAS. Please visit the Professional Development section of our website to learn more about upcoming seminars and workshops, opportunities to connect with our career counselors, and online career resources.
For Peter Taylor PhD'00, the journey to his current career as Executive Associate Dean for Academic and External Affairs at Nova Southeastern University's Patel College of Health Care Sciences has been far from linear. "I am often asked how I made the transition from the humanities to biomedical sciences to allied health," says Taylor. "To be sure, it has been an atypical journey."
It turns out that journey may not be quite as atypical as one might think. In fact, many GSAS alumni have found rewarding careers in higher education administration, even though most initially came to Brandeis with the aspiration of becoming a tenured faculty member at a research institution. There are a number of reasons why they do not, but a couple of themes emerged in our interviews with alumni.
"I realized that as much as I loved walking alongside students on their learning journey as a teaching fellow, teaching my own course did not bring me life in the same way," says April French, Senior Academic Advising Professional at the University of Wyoming, who plans to defend her dissertation later in the spring. "Months of soul searching and continued self-discovery, along with conducting informational interviews with many people who had interesting careers, made me realize that I am still committed to higher education, but that I wanted to use my strong mentoring skills by working with students in a different way." 
"During my postdoctoral work, I realized that I did not want to continue drilling into one area of expertise for the rest of my life," says Heather Sternshein PhD'09, Associate Director of Academics at UNC's Kenan-Flagler Business School. "As much as I love the subject, I wanted a career that felt less isolated." Sternshein spent nearly six years at HarvardX producing massive online open courses before moving to Chapel Hill. "I am still close to the teaching and knowledge of the academy," she says, "but I can also be of service to institutions that I deeply respect."
Taylor began his career as a faculty member, but a role as Assistant Dean for Academic Affairs at UC San Francisco exposed him to the world of budgets, community partnerships, curriculum development, financial aid, grant applications, launching new degree programs, publications, program review & accreditation, recruitment and hiring, and much more. "I began to see that I could profoundly impact the institution and the experience of students and faculty from outside the classroom in ways that were very gratifying," he says. Over the course of several years in his current role, "I have seen newly entered students become clinical practitioners or new faculty members; I have mentored new faculty and otherwise helped demystify the pipeline for those on the tenure track; I have authored grant proposals for issues like student support or combating human trafficking; and I have worked on teams ensuring the professional and regional accreditation of degree programs. All of this has been very rewarding."
The alumni were also surprised at the number of transferable skills they developed during their doctoral programs. Sternshein found her project management skills particularly helpful. "My doctoral education also provided me with core data analysis and presentation skills that have served me well," she says. French notes that she gets to "use my strengths in public speaking and deep attention to detail on a regular basis." Taylor also agrees that his training at Brandeis was "perfectly suited" to the work he is doing today. 
But how did these alumni first discover their interest in higher education administration? Most of all, they emphasize the importance of remaining open to different possibilities. "All of the positions I've ended up in have been due in part to serendipity," says Sternshein. Likewise, Taylor encourages students not to dismiss opportunities because they are outside of the student's disciplinary boundary or not part of their official plan. "It is worth remembering that plans can change and 'opportunity' does not always come with a self-identifying label," he says.
French's advice to students who might be interested in a role in administration is to "conduct as many informational interviews as you can with people who hold a variety of positions in administrative roles at various higher education institutions." The alumni also hold the GSAS Professional Development team in high regard. Sternshein wished that she had been aware of opportunities in administration earlier, but she agrees that "the Brandeis career office now offers great ways to learn about alternative careers." French credits them with doing "a great job of walking alongside me as I shifted directions." 
Another piece of advice from French is to "get any experience you can in administrative offices while at Brandeis and learn from those with whom you work." Taylor also credits his experience as a student worker at Brandeis with igniting his interest in higher education administration. "The position gave me a front row seat to the work of the Dean's office," he says. "I became increasingly drawn to the (often unseen) efforts that kept the graduate school running. I found the work inspiring."
During the pandemic, Alyssa Stalsberg Canelli and other members of the GSAS staff formalized opportunities to work in administrative offices at Brandeis through the Connected PhD program. 20 students have participated in this program, including Robert Cochran, a PhD candidate in History, who completed a fellowship with the University Writing Program. "The fellowship was appealing to me because it offered the chance to work on subjects that I both enjoyed and wanted to know more about, and because it offered me a chance at further professional development within an academic environment," he says. He credits the fellowship with giving him the opportunity to develop skills in HTML, Microsoft Word, Acrobat, and general web content management and creation. 
Sarah Beth Gable, another PhD candidate in History, pursued a Connected PhD fellowship in the Provost's office. Like French and Taylor, she has found the opportunity to have a broader impact very rewarding. "I am very interested in student-centered education and am particularly interested in mentoring and supporting first generation college students like myself," she says. "I began to realize that my passion for making changes across academia could be channeled into a career that impacts more students than I could ever directly help in a classroom setting."
Gable's work in the provost's office focuses on evaluation and assessment. "I was particularly interested in learning about how universities make large scale, institution-wide curriculum decisions," she says. "Doing this work has definitely given me an idea of what I want to do with my degree. I still love teaching. I still love working with students, but I have found this fellowship to be personally rewarding in ways I did not anticipate."
Anthony Lipscomb, a PhD candidate in Near Eastern and Judaic Studies, completed a Connected PhD fellowship with the Brandeis University Press. "I was immediately intrigued because academic publishing had already been on my radar as a potential avenue post-Brandeis," he says. The work enabled Lipscomb to develop skills like generating social media content, creating website materials and learning Adobe Creative Suite. What he had not expected was the fellowship leading to his becoming a full-fledged member of the Press. "Academic publishing shapes fields of research, and at the Press I get to see how this happens from book proposal to book launch," he says. "It is an exciting venture to be a part of, and I'm looking forward to seeing where this road takes me after I have my Brandeis PhD in-hand." 
Sternshein and Gable feel that it is imperative that departments have conversations about career diversity from the start of a graduate student's time at the university. "I wish I had started exploring other career opportunities earlier, but, now that I have, I want to make sure that other graduate students know that they have options," says Gable. "The skills and knowledge they gain in graduate programs has value outside of academia and there are chances to find career paths that are unexpected and possibly even more rewarding than the tenure track. I hope in the future that academic departments are receptive to these conversations."
All of the Connected PhD Administrative Fellows agree that their fellowships helped to broaden their horizons. "The fellowship has definitely encouraged me to think more broadly about careers and to recognize the fuzzy boundaries between 'academic' and 'non-academic' careers," says Cochran. "This experience has shown me that I can indeed leverage my previous experience outside of academia and use it constructively within the university setting." Gable agrees that "this is what is so wonderful about the Connected PhD program — it gives graduate students a concrete way to not only gain skills but figure out what interests them. We are incredibly fortunate at Brandeis to have access to this, and I would love to see more universities take career diversity seriously."