Master's Program in Computational Linguistics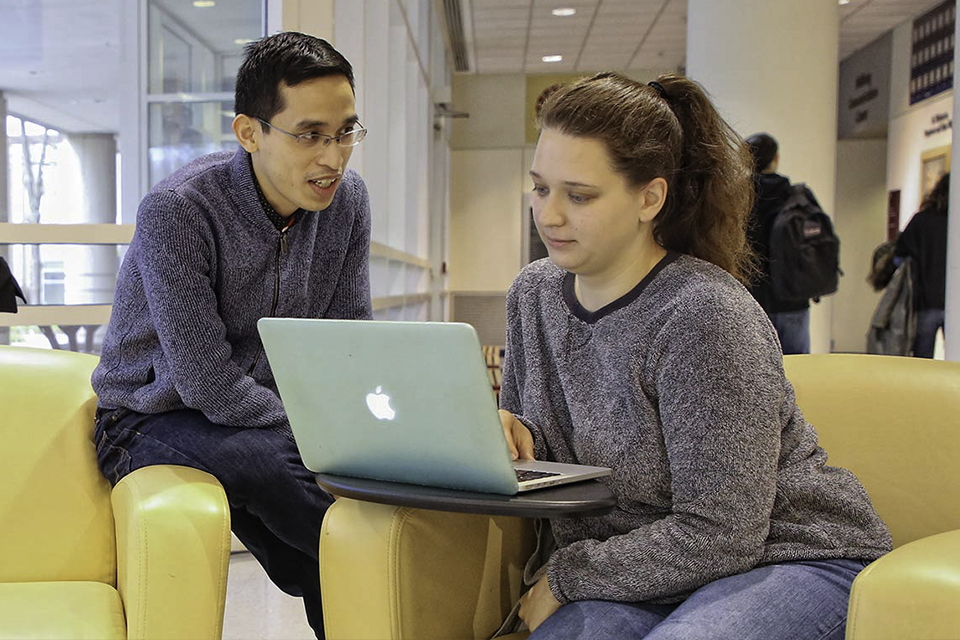 Loading...
Overview
The two-year Master of Science program in Computational Linguistics is designed for outstanding students with an undergraduate degree in linguistics, computer science, the study of language, or a related field. This interdisciplinary MS provides a solid foundation for professional work in the field or pursuit of a PhD in computational or theoretical linguistics. Visit the department website for more information. Application information can be found below.
Apply Financial Aid Program Site
How to Apply
Application Deadlines
Master's: For the fall semester, the deadline has been extended to May 31st. Applications are currently being reviewed on a space-available basis, so we encourage you to submit an application as soon as possible. 
Five-Year Bachelor's/Master's Program: Current Brandeis undergraduates should apply for the Bachelor's/Master's program during their sixth semester at Brandeis.
Application Requirements
Although previous experience in computer programming or linguistics may be helpful, it is not necessary for the two-year MS program in Computational Linguistics. Applicants must submit:
Transcripts from all universities and colleges attended must be uploaded to your application; do not mail official transcripts to our office. For more information, visit Frequently Asked Questions.

Two letters of recommendation, submitted electronically. The BA/MS program requires only one letter of recommendation.

A curriculum vitae (CV) or resumé

A statement of purpose: Applicants should be prepared to (1) List any previous courses taken, or a major or minor completed, in any of the following subject areas: Computer Science, Linguistics, Mathematics, and/or sciences other than Computer Science. (2) List any/all computer programming languages known and your level of knowledge (i.e. basic, moderate, advanced).

For the Master's: Please upload a statement of purpose in essay form indicating your reasons for undertaking graduate study. What has attracted you to the specific field of computational linguistics/natural language processing?  How much knowledge do you have about the sort of work done within this field, and where did you pick up this knowledge? Please be as detailed and complete as possible.

For the BA/MS: In addition to the same as above, you should also discuss how you plan to complete your bachelor's degree requirements along with beginning master's coursework.

Graduate Record Exam (GRE) required for applicants to the MS program (the GRE is waived for Brandeis undergraduates applying to the Bachelor's/Master's). Our ETS institution code is 3092 (please note: this institution code only applies to GRE scores). MyBest™ scores from ETS will not be accepted.

Additional Requirements for International Applicants: English language proficiency scores (IELTS Academic, PTE, or TOEFL). IELTS TRF numbers can be entered directly into the application. MyBest™ scores from ETS will not be accepted; the TOEFL code for GSAS is 3261. PTE scores need to be delivered through Pearson testing. Further information about this requirement can be found on the International Students page.
For a more comprehensive description of application requirements, please visit our Frequently Asked Questions page.