Matthew Linton PhD'18 Will Serve as the 2018 GSAS Commencement Marshal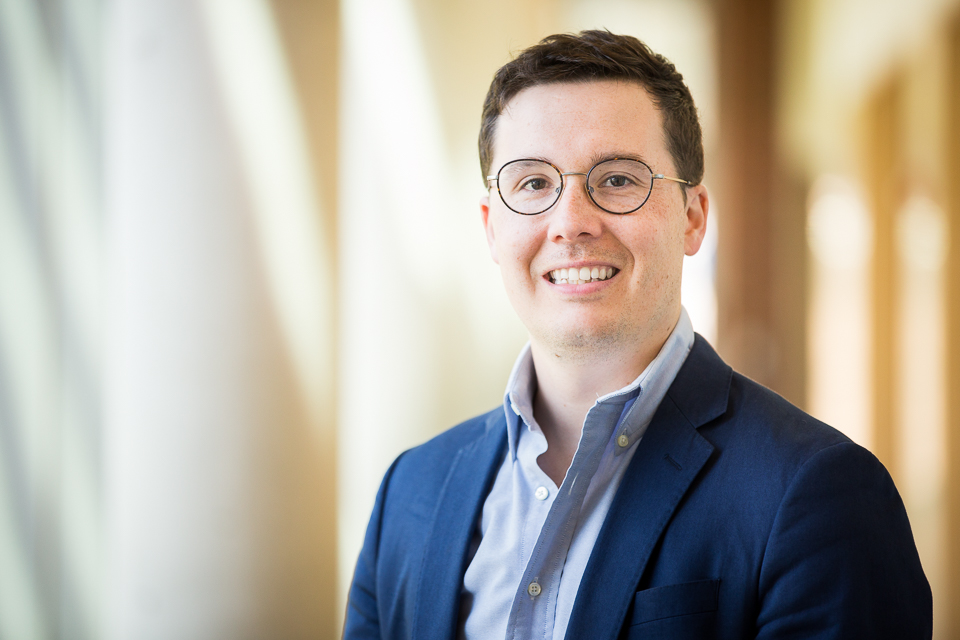 Photo Credit: Simon Goodacre
May 9, 2018
Matthew Linton, a PhD graduate in History, will serve as the Marshal for GSAS at Brandeis' 67th Commencement. The ceremony will take place on May 13, 2018.
"It is always a challenge to select a Commencement Marshal when you are picking from such a high-achieving pool of students," says Eric Chasalow, Dean of GSAS. "Dr. Linton's scholarship on China has been noticed by major publications already. Most recently, the Washington Post published his article about Peter Navarro, President Trump's China Advisor, in their Made By History series. He has also performed critically important work for GSAS this year as our Foundation Relations Lead. In this role, Matthew has prepared reports for the Mellon Foundation on behalf of the school and worked with a faculty committee to renew the University's approach to doctoral education in the Humanities and Social Sciences. This work will have impact on Brandeis for years to come, and I am delighted that Dr. Linton has agreed to represent our school at Commencement."
We asked Dr. Linton a few questions about his Brandeis experience:
Could you tell us a bit where you're from?
I am from Marion, Massachusetts, though I spent some of my childhood in Hong Kong and Kuala Lumpur, Malaysia. Before coming to Brandeis, I received my Bachelor's degree in Philosophy and History from the University of Rochester.
How did you end up at Brandeis?
I knew about Brandeis from attending the University of Rochester. Once I did some exploring I realized that David Engerman would be a perfect advisor since he was interested in the intersection of intellectual, diplomatic, and political history like I was.
What did you study at Brandeis?
My dissertation is an intellectual and political history of Chinese area studies in the United States during the mid-20th century. I focused, in particular, in how these experts fought to maintain their status as cultural and intellectual mediators even as Sino-American relations shifted from World War to Cold War and finally rapprochement. I hope that my manuscript will show the value of expert knowledge.
What are you planning to do next?
I am looking to start a career in higher education communications or development.
What is the biggest takeaway from your Brandeis experience?
Brandeis has taught me the value of community. Everyone knows you and your work and can provide advice specific to your needs. My research and writing was strengthened significantly by feedback I received from Brandeis faculty and other graduate students.
Why are you excited for Commencement?
Completing the doctorate is a long, and at times arduous, experience and it feels good to top off that accomplishment with a celebration!