Graduate Programs in History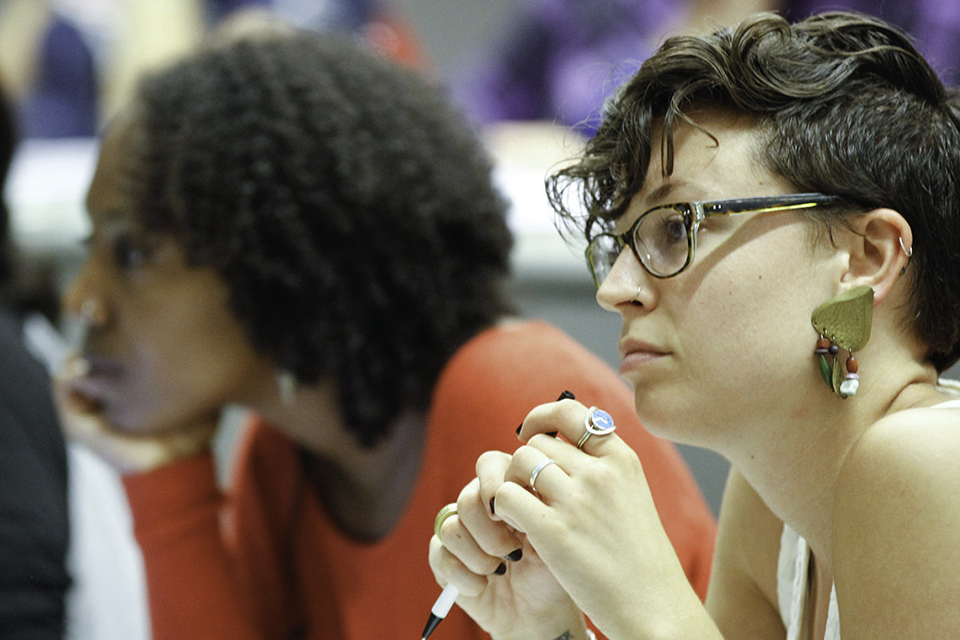 Loading...
Brandeis University's MA and PhD programs in History train students to research, write, and teach history at the highest level. Our program is designed to meet the varied academic and professional needs of graduate students, with flexible requirements that encourage students to define their own courses of study within a curriculum of comparative and transnational history. Students study many areas of world history, including our departmental strengths in American and European history, in a program that consistently receives high marks in national surveys and rankings and boasts an outstanding placement record.
Students learn the following core skills:
Critical thinking, advanced research, and writing.
Ability to analyze, discuss, and write about major problems in history and historiography.
To analyze primary historical sources within their social, cultural, economic, and political contexts.
To design and execute original historical research projects at the highest graduate level, culminating in a doctoral dissertation.
To teach history at the college level.
The Department of History combines the best of both worlds: the intimacy of a small liberal-arts college department and the intellectual strength of a major research institution, just outside of Boston with its wealth of extensive historical resources. Our department offers students a comprehensive, flexible, and vibrant curriculum in an environment that is small enough to encourage intensive work with world-class faculty members, including several award-winning historians. We invite you to explore more.