Will Edgecomb, MA'17, Transitions to Computer Science and Opens New Career Path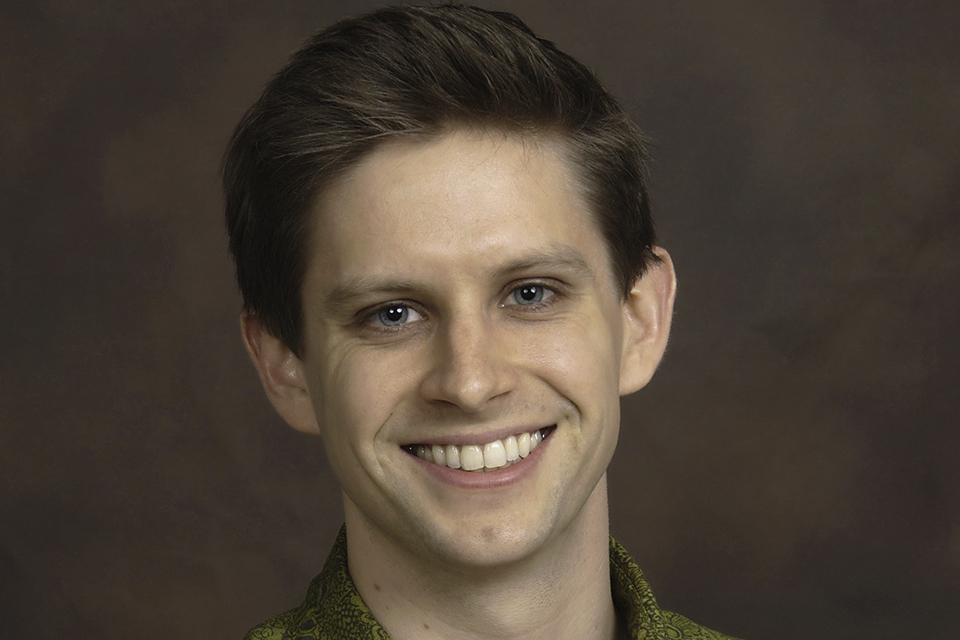 November 29, 2018
With a Bachelor's degree in philosophy, Will Edgecomb came to Brandeis for a master's degree with a view to eventually earning PhD in the same field. However, Will ultimately decided to pursue a different path and take advantage of the career opportunities offered by a master's degree in computer science.
Will's decision introduced him to a brand new set of skills and knowledge. He worked in an environment that supports close mentoring with faculty members who would "go out of their way to help." He developed personal relationships with several professors, and found them to be extremely helpful "when it came time to hunt for jobs." He received a lot of helpful input from faculty, "right down to the time I was weighing job offers."
After joining two very interesting fields of study, Will began his professional career with NetApp, a cloud-oriented data management company with expertise in storage systems and IT infrastructure. "We partner with public cloud providers to make our storage solutions available on their clouds. We deploy subscription-licensed services to the cloud, and we offer software services that support applications of our customers that run in the cloud," says Will.
Today, Will works as a software engineer on a NetApp product called Cloud Insights, a subscription-licensed service for monitoring IT infrastructure. "Companies with large and complex computing and storage environments use our product to get digestible information about the configuration and performance of their systems, including time series performance metrics and alerts about anomalous behavior," he says. His job is on the backend team of Cloud Insights which is responsible for the data layer, web services, overall architecture, and much of the product's core business logic. "Pound for pound the most valuable elements of my computer science education are the programming language concepts and software design principles that I learned, which I employ literally every day at my job," he says.
Will advises incoming computer science students to "doggedly pursue learning, and work to identify the gaps in your understanding and fill them in. When you are overwhelmed with coursework there won't be time to follow this advice fully. But keep it in mind for the long term." He plans to continue expanding his knowledge and honing his software engineering fundamentals, and in the future is interested in applying his skills in a research-oriented role in the biotech or AI space.