Graduate Programs in Molecular and Cell Biology
Loading...
Overview
How do organisms function at the molecular and cellular levels? The goal of Brandeis University's Molecular and Cell Biology graduate program is to train aspiring scientists interested in solving this fundamental question. Students acquire a broad knowledge about current developments in molecular and cell biology, learn to be effective scientific communicators, and are trained to perform independent scientific research. Research areas include genetics, molecular biology, developmental biology, cell biology, and neurobiology. 
Apply Financial Aid Program Site
How to Apply
Application Deadlines
PhD: For fall admission: December 1. Late applications may be considered, but first consideration will be given to applications received by the deadline.
MS: For fall admission: rolling through May 1; application review begins January 1. For spring admission: November 15 for domestic students, and October 15 for international students (due to time constraints in visa acquisition). Please note that the fall application may be closed earlier if the desired cohort size is reached prior to May 1; questions can be emailed to scigradoffice@brandeis.edu.
Application Requirements
To apply for all programs, you need to submit:
Transcripts from all universities and colleges attended must be uploaded to your application; do not mail official transcripts to our office. For more information, visit Frequently Asked Questions.

Letters of recommendation, submitted electronically. PhD: 3 required; Master's: 2 required (3 recommended).

A curriculum vitae (CV) or resumé, which should include your educational history, employment experience, and other relevant information.

A statement of purpose indicating your reasons for undertaking graduate study. In addition, please describe your qualifications for the academic program and your objectives in undertaking this program. Also, please outline your research interests and how they would complement those of our faculty.

The Molecular and Cell Biology program does not require or take into consideration Graduate Record Exam (GRE) scores as part of its admissions process. Please do not send your scores to Brandeis. Those that are sent will not be included in the application materials for review. 
International applicants should visit our International Students page to determine if official results from an English language proficiency exam are also required.
For a more comprehensive description of application requirements, please visit Frequently Asked Questions.
News from Molecular and Cell Biology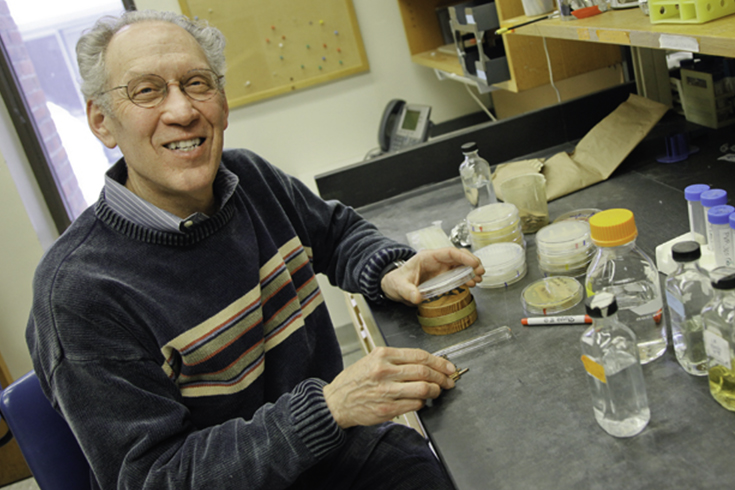 For nearly three decades, Abraham and Etta Goodman Professor of Biology James Haber has studied DNA repair, the processes whereby insults to our genetic code are corrected. In the cover story of the February 2 issue of Molecular Cell, he and his students Anuja Mehta and Annette Beach offer new insights into the mechanisms of DNA repair that go awry in cancer cells.