Graduate Programs in Molecular and Cell Biology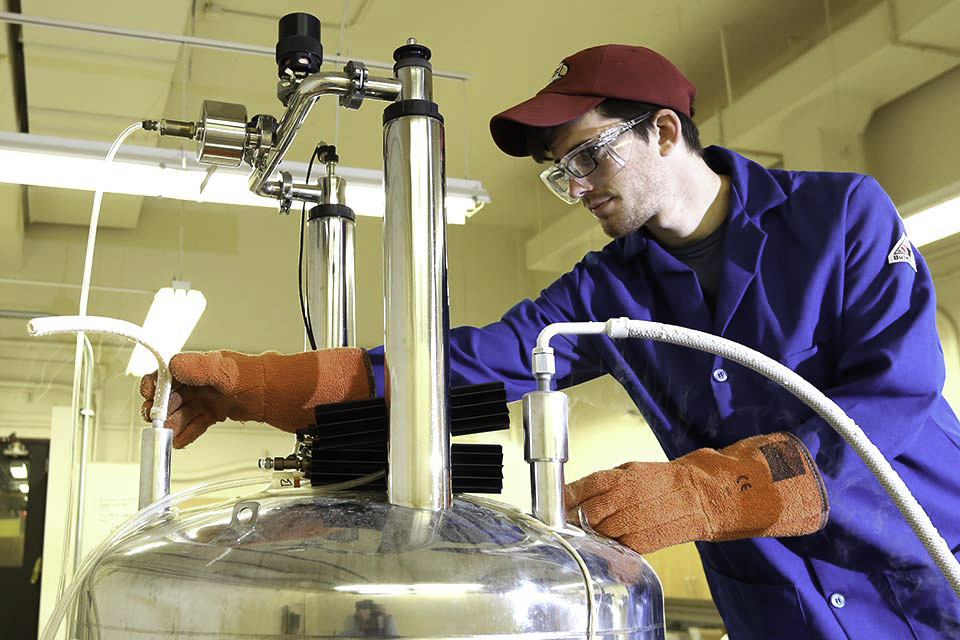 Loading...
How do organisms function at the molecular and cellular levels? The goal of Brandeis University's Molecular and Cell Biology graduate program is to train aspiring scientists interested in solving this fundamental question. Students acquire a broad knowledge about current developments in molecular and cell biology, learn to be effective scientific communicators, and are trained to perform independent scientific research. Research areas include genetics, molecular biology, developmental biology, cell biology, and neurobiology.
Students in the PhD program are eligible to participate in the interdepartmental graduate program in Quantitative Biology, which provides training in new research fields that cross the traditional boundaries between the life sciences and the physical sciences. Graduate students can engage with BioMaterials research by taking courses within the Quantitative Biology Training Program and then joining research laboratories funded by the Materials Research Science and Engineering Center (MRSEC).
Brandeis, a leader in research in the life sciences, offers the rare combination of an internationally recognized research university in a small college setting that promotes close interactions with prestigious faculty. Our suburban campus is just 20 minutes from the bustling academic and biotechnology centers of Boston and Cambridge.
Apply Financial Aid Program Site