Fafali: Music and Dance from Ghana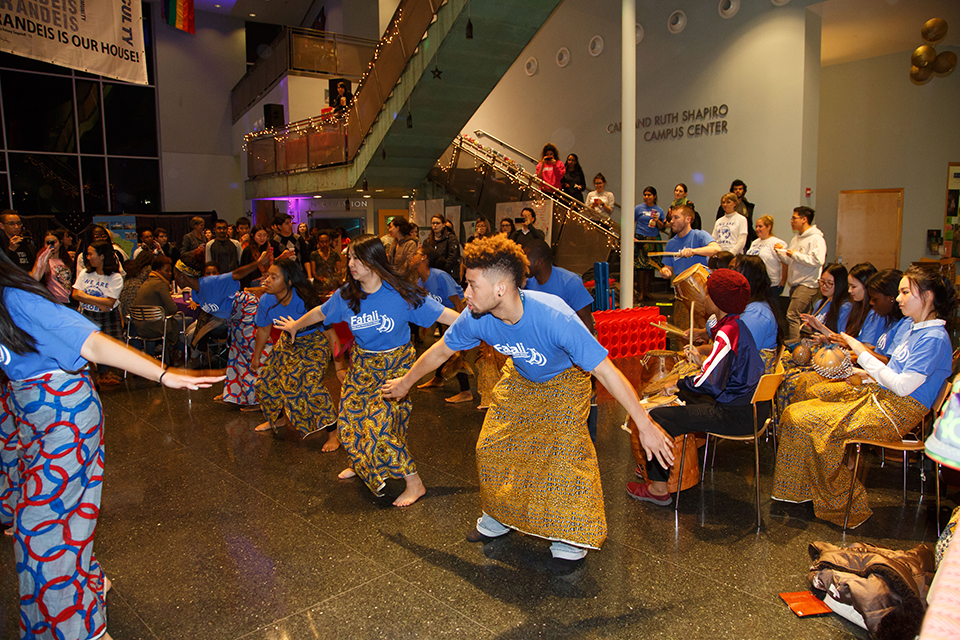 Photo Credit: Mike Lovett
To join the Fafali ensemble, students can register for MUS 87a in the fall and/or MUS 87b in the spring.
Under the instruction of Ben Paulding, this is an experiential learning course offered exclusively on a credit/no credit basis. Yields half-course credit. A maximum of four course credits will be allowed for all enrollments in Ensemble (MUS 80a,b – 87a,b) alone or Private Instruction and Ensemble together. Instruments will be supplied by the instructor.
Students in this course will study and perform a repertory of traditional music and dance of a variety of ethnic traditions from Ghana, West Africa. The drum ensemble includes bells, rattles and drums. The vocal music features call-and-response singing in local languages. The dances have choreographic formations as well as opportunity for individual expression. Drumming and dancing are closely intertwined; work will culminate in a final performance. Usually offered every year.