Chamber Singers and University Chorus
Any Brandeis University student, staff, or faculty can join a choir for credit or as an extracurricular activity. Regardless of your background or level of experience, we have a choir for you!
This fall our choral ensembles will be busy making music, learning about different genres and styles of composition, developing musicianship skills and learning from guest presenters and composers. Our semester of learning will be structured in four three-week modules. Each module will include live performance if possible, online learning, and click-track recording our work together. Come be part of a vibrant community of musicians and friends.
Visit the Brandeis Choral Ensembles website for more details about this fall, including FAQs, and be sure to sign up for a choral ensemble interview and/or voice lesson audition! Please email Robert Duff with any questions.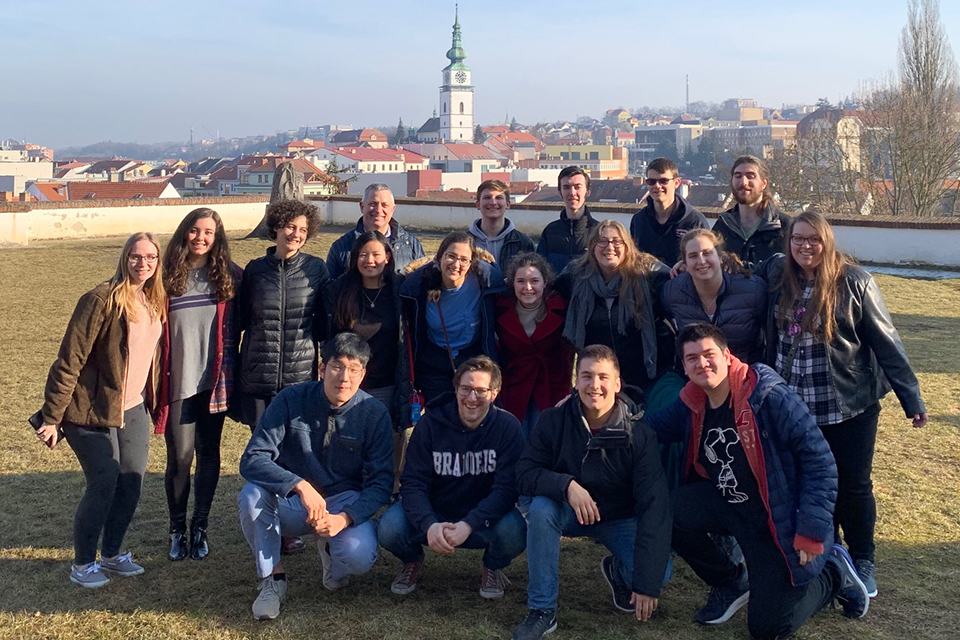 Brandeis Chamber Singers
Rehearses Tuesday and Thursday, 2–3:30 p.m.
Brandeis University's premier choral ensemble, the Brandeis Chamber Singers, is directed by Dr. Robert Duff. The singers in the Brandeis Chamber Singers are full-time, undergraduate music and non-music major students committed to innovative and quality performances and community outreach through choral music. Repertoire of the choir includes both a cappella and accompanied music from Western and Non-Western vocal traditions.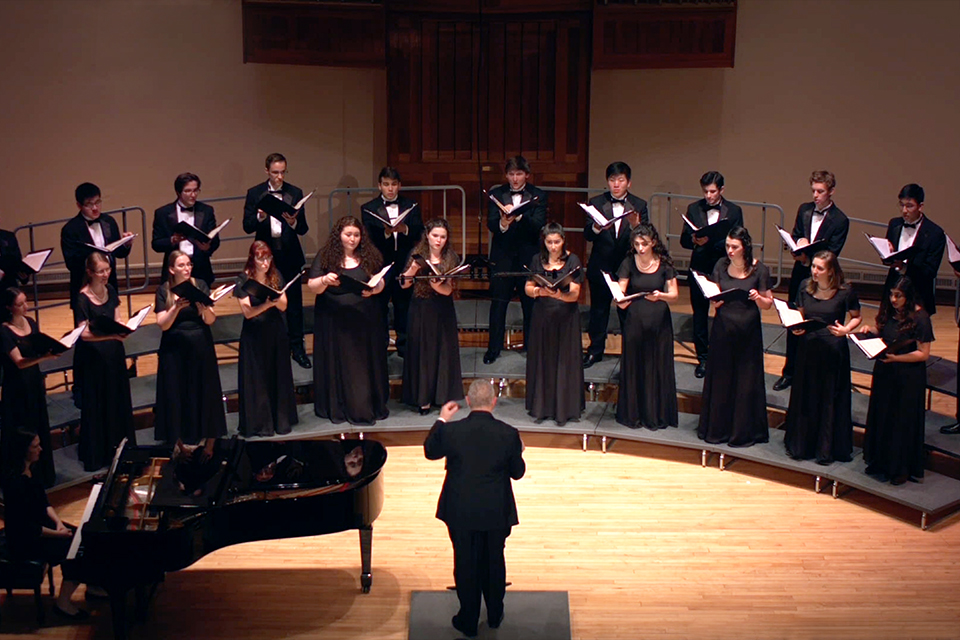 Brandeis University Chorus
Rehearses Tuesday and Thursday, 4–5:30 p.m.
The Brandeis University Chorus is a larger mixed choir and includes members from the entire Brandeis community including undergraduate and graduate students, faculty and staff. It performs great and enduring music from the vast classic Western tradition, a cappella and accompanied. Student soloists from the Brandeis University Chorus are frequently featured. The University Chorus leads the community in the annual Messiah Sing every December in the Atrium of the Shapiro Student Center.