Chamber Singers and University Chorus
Any Brandeis University student, staff, or faculty can join a choir for credit or as an extracurricular activity. Regardless of your background or level of experience, we have a choir for you!
This fall, choral auditions will take place on Wednesday, August 24, Friday, August 26 and Wednesday, August 31. To join either choir, please sign up for a fall 2022 vocal hearing here! Vocal hearings are informal, and consist of (1) testing range of voice, (2) testing your ear for pitch replication, and (3) reading a short work together. No prepared work is required.
Check out the itinerary for the Brandeis Chamber Singers' May 2022 tour of France!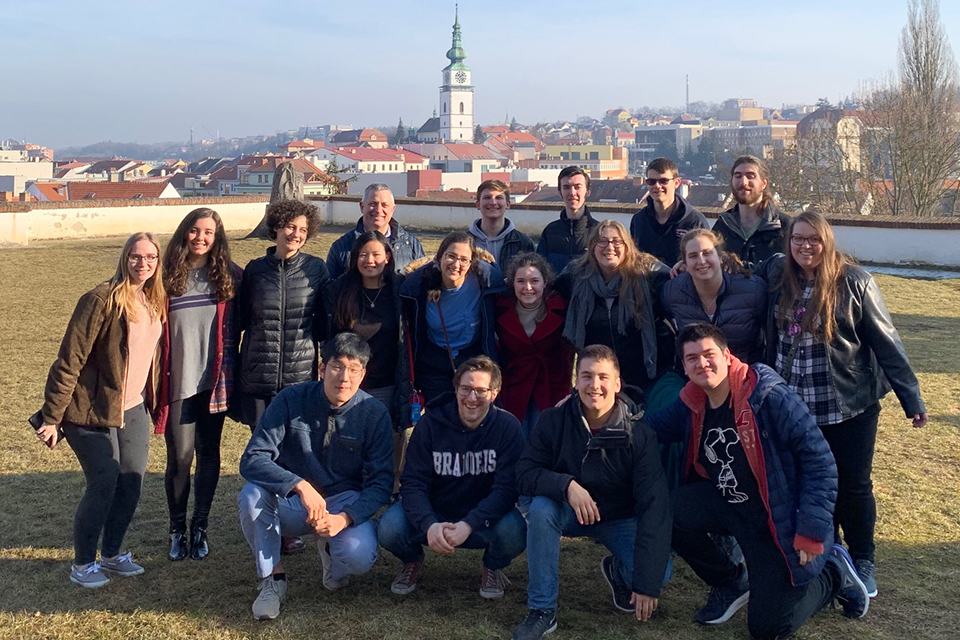 Brandeis Chamber Singers
Rehearses Tuesday and Friday, 11:10 a.m. – 12:30 p.m.
Brandeis University's premier choral ensemble, the Brandeis Chamber Singers, is directed by Dr. Robert Duff. The singers in the Brandeis Chamber Singers are full-time, undergraduate music and non-music major students committed to innovative and quality performances and community outreach through choral music. Repertoire of the choir includes both a cappella and accompanied music from Western and Non-Western vocal traditions.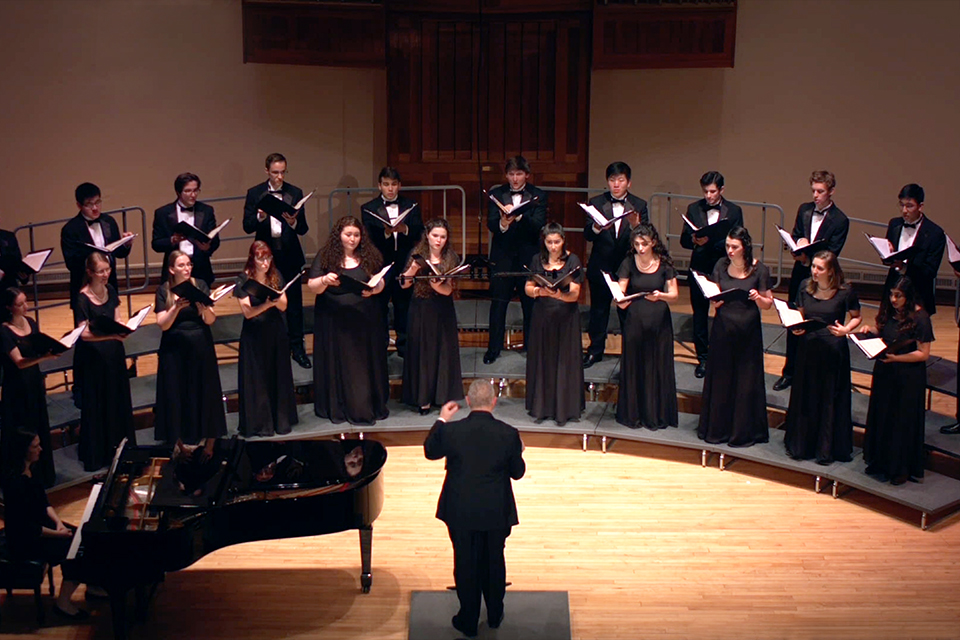 Brandeis University Chorus
Rehearses Tuesday and Friday, 12:45 – 2:05 p.m.
The Brandeis University Chorus is a larger mixed choir and includes members from the entire Brandeis community including undergraduate and graduate students, faculty and staff. It performs great and enduring music from the vast classic Western tradition, a cappella and accompanied. Student soloists from the Brandeis University Chorus are frequently featured. The University Chorus leads the community in the annual Messiah Sing every December in the Atrium of the Shapiro Student Center.