Improv Collective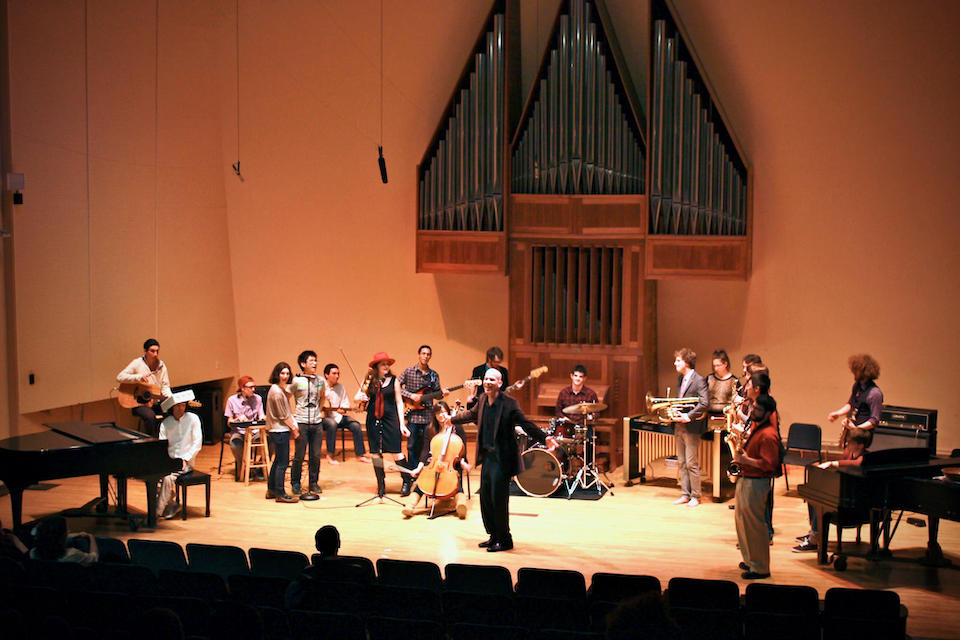 Join the Brandeis Improv Collective (BIC)–MUS86a/b–and learn how to become more fluidly and joyfully creative, both individually and in a group, through an exploration of musical improvisation.
This ensemble is suitable for any student with an interest in having fun playing with other people, regardless of previous experience in improvising or instrumental skill level.
The Improv Collective's primary focus is creating music together, but our exploration may encompass any style of music or type of improvisation, depending on the desires and experiences of the people in the group.  Through a combination of the creative use of structured improvisations, exercises in awareness, and free improvisation, you will learn how to enhance your personal improvisational flow, and how to use that flow to freely create music with other people.
No matter what kind of career path you are on, or what kind of music you write or play, an intimate understanding of improvisation is useful, because the better improvisers we are, the better we are at creating our lives.
The BIC is open to all Brandeis students, regardless of skill or experience in improvising. The class meets on Tuesday evenings at 6:30 p.m.