Doctorate in Musicology (PhD)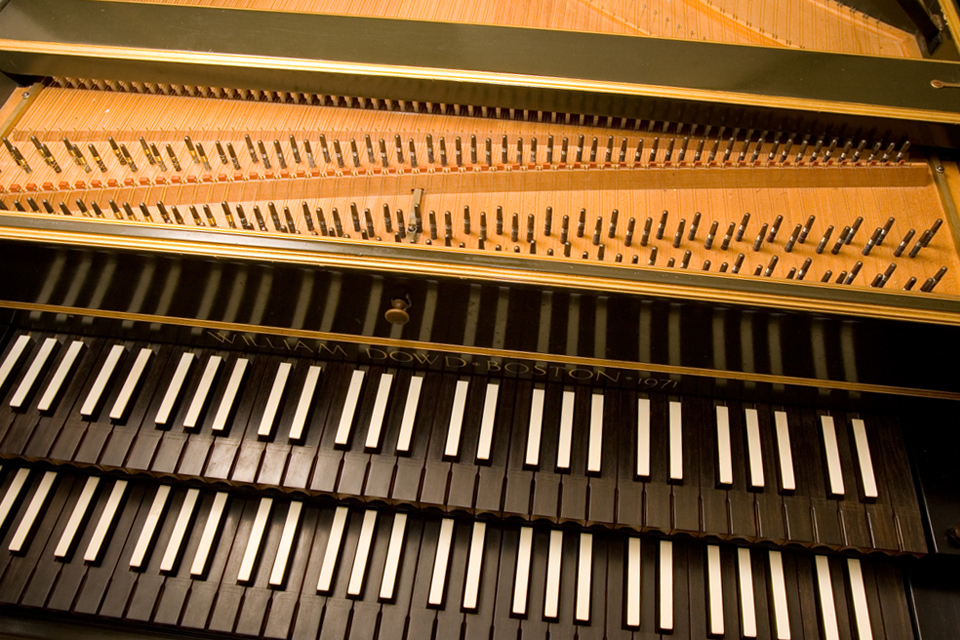 Our PhD degree program in musicology is designed to give you the time, resources and support to develop your skills as researchers, writers and teachers in higher education. Your training will include both proseminars, which typically survey an array of topics illustrating the representative avenues of research and methodological approaches, and seminars, which offer more intensive investigations devoted to a single topic and stress original research.
If you elect to concentrate in music history or theory and analysis, you'll work closely with the Graduate Program Chair to choose courses appropriate to your specific research interest.
Preparation for teaching careers is an integral part of our PhD program in musicology. You'll serve as a teaching fellow during your second, third, fourth and fifth years of training. As such, you'll be responsible for course preparation, lecturing, administering and grading exams and meeting individually with undergraduates.
Musicology faculty and students actively participate in the American Musicological Society of New England.
Why Brandeis?
Music thrives here. We have an award-winning faculty comprised of composers, scholars, instrumentalists, vocalists and conductors. Our state-of-the-art facilities include:
The Slosberg Music Center, which houses

30 pianos (as well as the one used by Leonard Bernstein as a child!).
The Jencks Early Music Room (which contains an extensive collection of period instruments, including two harpsichords and an historic Viennese fortepiano)
An electro-acoustic studio (BEAMS)

The Creative Arts Library, with holdings in scholarly music editions, journals and microfilm reprints of original materials, as well as the Walter F. and Alice Gorham Collection of Early Music Imprints, 1501-1650.

The Brandeis Journal of Musicology: The first of its kind in the Department of Music, this new peer-reviewed, student-run, online publication showcases the work of graduate students and scholars of music early in their careers.
We also belong to the Boston-area library consortium, so you can use books in major libraries in the area.
Careers and Alumni
Alumni from the doctorate program in musicology are well placed in major academic institutions throughout the country:
Composer Seunghee Lee PhD '14 has been appointed Assistant Professor of Music at Ave Maria University, Fl.
Musicologist Paula Musegades PhD '14 is Assistant Professor in the Department of Music and the American Studies Program at Brandeis.