Doctorate in Musicology (PhD)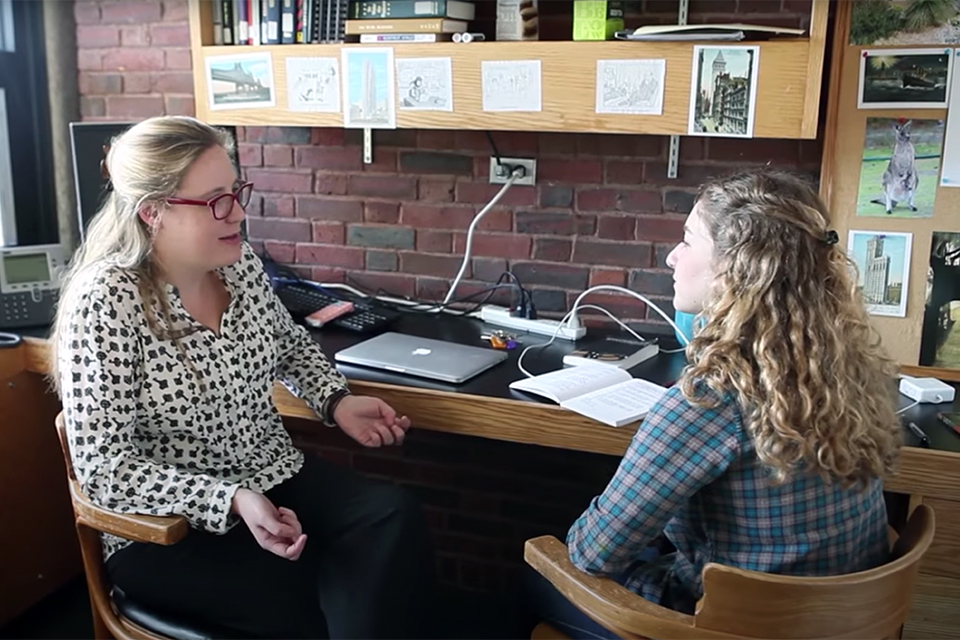 Our PhD degree program in musicology is designed to give you the time, resources and support to develop your skills as a researcher, writer, and teacher. Our rigorous curriculum includes an array of methodological approaches, stressing original research and critical engagement with a diversity of musical repertoires and theoretical literature.
Preparation for teaching careers is an integral part of our PhD program in musicology. You'll serve as a teaching assistant during your second, third, fourth and fifth years of training. As such, you'll be responsible for course preparation, lecturing, administering and grading exams and meeting individually with undergraduates.
Funding
All doctoral students are awarded 5 years of full tuition, generous fellowship funding and health coverage. Additional funding is available from both the Graduate School of Arts and Sciences and the department for travel to conferences and for research-related travel. Students may apply for additional dissertation funding, including the Dissertation Year Fellowship, Provost Award and University Prize Instructorship.
PhD Student Activities
See a full list of our current graduate students, including their research and interests. Here are some highlights from the last year:
Christina Dioguardi (ABD) was awarded a 2018 Mellon Dissertation Research Grant for an archival research trip (September 2019) to Munich and Florence.
Matthew Heck (ABD) presented a paper at the 2019 AMS Annual Meeting in Boston, titled "Chromatic Bifurcation and the Philosophy of Disunity in Shostakovich."
Eric Elder (ABD) delivered his paper, "Rudolph Reti and Alfred North Whitehead: Parallels in Process," at the joint meeting of the Society for Music Theory and the American Musicological Society in San Antonio, TX in November 2018.
Jacques Dupuis (ABD) (with Kathryn Dupuis) displayed a poster presentation at the 2019 AMS Annual Meeting in Boston, titled "(Who Isn't) On the Radio: Gender Disparity in Classical Radio Programming".
Year-to-Year Progress in PhD
In the following typical schedule, students may become eligible for the MA at the conclusion of the second or third year of graduate work, and should fulfill all PhD requirements except for completion of the dissertation by the beginning of the fifth year. 
Joint MA in passing in Music & Women's, Gender and Sexuality Studies
For doctoral students only, we offer an interdisciplinary program with Women's, Gender, and Sexuality Studies, leading to a joint MA in passing in music and women's, gender, and sexuality studies. Topics include feminist theory, gender studies, cultural history, and the investigation of work by and about women.