Private Instrumental and Vocal Study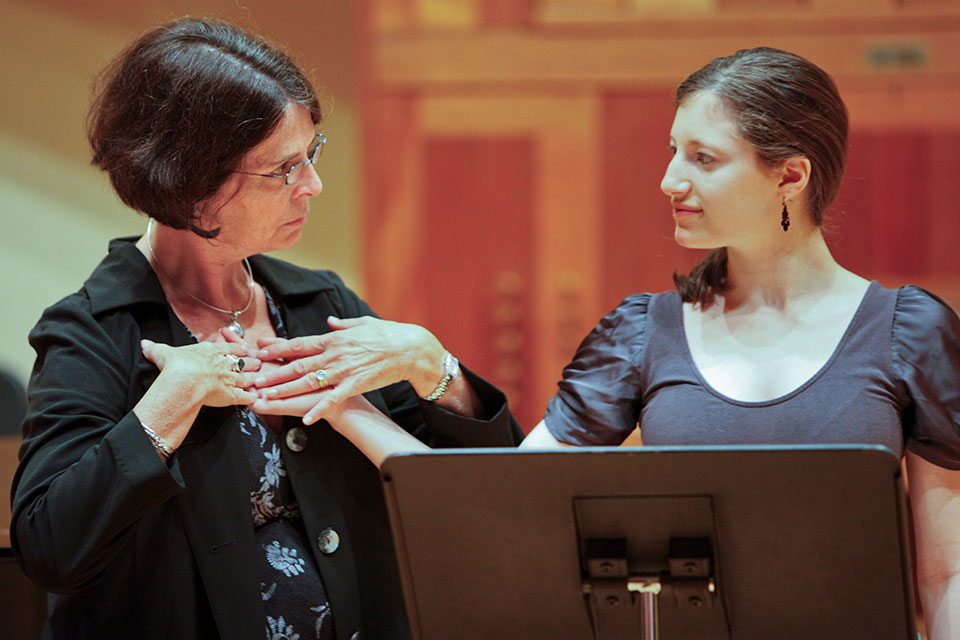 Lessons are taught either by members of the Brandeis faculty or by members of Boston's large and talented community of professional musicians.
Fees
Lessons at Brandeis cost $700 per semester (for 10 fifty-minute lessons). Non-music majors pay the full fee: $700 per semester; music majors in the Composition & Theory and History & Culture tracks pay $250 per semester. Music majors in the Performance tracks do not pay a fee. Students audition at the beginning of the fall semester. For more information, contact Katie Ball.
Lesson Information and Contract
Click here for detailed information about registration and lesson requirements. 
Each student, prior to the first lesson of each semester, must complete a Lesson Contract. Please click here to complete your contract.
Credit
Students must register for lessons in Workday (MUS 111a/b for instrumental lessons; MUS 112a/b for voice lessons). Students are encouraged to register for credit whenever possible. The courses are half-credit courses (one year of study is worth one semester course credit), and they have as a corequisite participation in a university-sponsored ensemble. The ensembles are also half-credit courses.
One semester of private lessons plus the co-requisite ensemble satisfy the Creative Arts requirement for your degree. Since two half-credit courses are required in this instance, you should contact the Registrar directly in order to count lessons/ensemble for Creative Arts credit.