Bernadette Brooten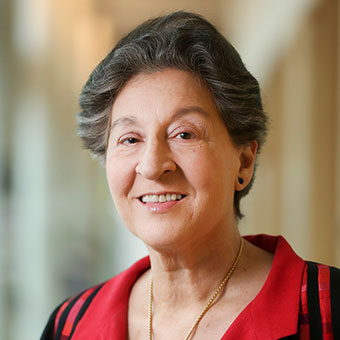 Kraft-Hiatt Professor Emerita of Christian Studies and Professor Emerita of Women's and Gender Studies
Degrees
Harvard University, PhD
University of Portland, BA
Profile
Bernadette J. Brooten is the Kraft-Hiatt Professor Emerita of Christian Studies and of Women's and Gender Studies at Brandeis University, and the founding director of the Feminist Sexual Ethics Project. Professor Brooten's primary areas of research include Early Christian Literature and History, Women and Religion, History of Sexuality, and the History of Slavery. Most recently she has taught Introduction to Christianity; The New Testament: A Historical Introduction; and Lesbian, Gay, Bisexual, and Transgender Jews and Christians: Sources and Interpretations.
Selected Publications
Professor Brooten writes on various topics related to ancient Jewish and early Christian history for academic journals and monographs. In addition, she has published Women Leaders in The Ancient Synagogue: Inscriptional Evidence and Background Issues (1982), Love Between Women: Early Christian Responses to Female Homoeroticism (1996), for which she received three awards, and has edited Beyond Slavery: Overcoming Its Religious and Sexual Legacy.