Master's Students
Rebecca LaPage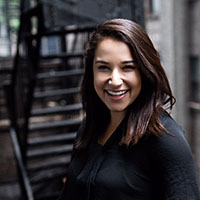 Rebecca completed her undergraduate studies at American University in DC, receiving her BA in Justice and Law. After graduating, she spent three years working in New York for a nonprofit focused on Middle East engagement. Her education and professional experience gave her a passion for women's issues in the Middle East and an abiding desire to understand the complex dynamics of faith and gender that affect women's daily lives. Through her work in the Middle East, she was able to see the political and religious intersections of the three Abrahamic faiths, better understand the Jewish community in Israel and abroad, and view Israel in the context of the entire region. With a unique dedication to the Jewish community, she is excited to learn from her peers and professors in the 'Hornstein Jewish Professional Leadership and Near Eastern & Judaic Studies Program' at Brandeis University. 
Lingxuan Liang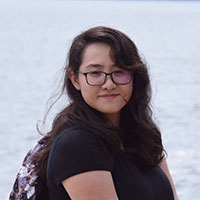 Lingxuan Liang is a master's student in the Near Eastern and Judaic Studies program. Born and raised in China, she became aware of the lingering anti-Semitic prejudice among her peers while studying in Atlanta in 2017. After completing a BA in History with a minor in Jewish studies at Boston University, Ling is excited to continue pursuing her education in Jewish history and modern Hebrew at Brandeis University. Her research interest lies in different narratives of the Shoah during the post-WWII era, namely how they continuously contribute to shaping Jewish identities in America and Israel. After class, she is a comic artist who engages in social justice activism and intercultural communications with communities in the Greater Boston area. 
Conor McCracken-Flesher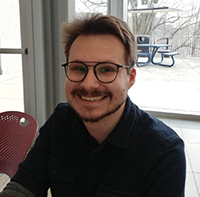 Born and raised in Laramie, Wyoming, Conor McCracken-Flesher is studying for a joint master's in the Near Eastern and Judaic Studies department and the Heller School's Conflict Resolution and Coexistence program. His BA comes from Boston University, where wrote his thesis on male choirs as activators of national identity in the 19th century German states. He holds a graduate certificate in Near Eastern Languages with a focus on Arabic and Modern Hebrew from the Polis Institute in Jerusalem and spent a year on the staff of the W. F. Albright Institute for Archaeological Research. Conor has also served as staff on archaeological digs in Israel, most recently at Legio with the Jezreel Valley Regional Project. He is particularly interested in the ethics of archaeological practice and cultural memory in the context of the Israeli-Palestinian conflict.
Ned Nicholson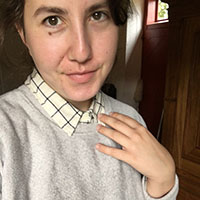 Elizabeth (Ned) earned their BA in History from SUNY New Paltz (2019). They are interested in queer community history based in the lineage of Allan Bérubé and Joan Nestle. Their research focuses on the influence of halacha and Jewish communal values in the roles that queer Jews played in the liberation movements of the 1960s and 1970s. They are newly interested in researching the intersection between queer Jewry and the Yiddihist movement.
David Rosengarten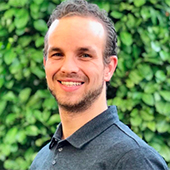 David Rosengarten is a masters student in the 'Hornstein Jewish Professional Leadership and Near Eastern & Judaic Studies Program' at Brandeis University. David additionally has an undergraduate degree in Kinesiology from the University of British Columbia located in his hometown of Vancouver, Canada. Having spent considerable time living in Israel, David has also learnt at Bar Ilan University and at the Talmudic academy of Yeshivat Ohr Somayach in Jerusalem. With his passion for Judaic studies and Jewish initiatives, David hopes to work within the Jewish professional and charitable world.
Ashley Stern-Mintz
Ashley Stern-Mintz is pursuing a joint MA in Judaic Studies and Women's Studies. In 2019, she graduated from Emory University with a BA in History, Religion, and Jewish Studies. Ashley currently works as a copyeditor for www.thelehrhaus.com, which publishes short scholarly articles pertaining to Jewish thought. She also works as an academic copyeditor at Emory School of Law in the Center for the Study of Law and Religion, where she assists professors with their publications. Ashley currently lives in Atlanta, GA with her husband, Ariel.