Publications, Lectures and Awards
Iddo Haklai Anticipated to Receive PhD in February 2023
September 19, 2022
Iddo Haklai received approval for his PhD dissertation, "God is Still Speaking"- The Religious Thought of the Religious-Zionist Labor Movement in Mandatory Palestine, 1922-1948. The dissertation committee chair is Yehudah Mirsky; Alex Kaye and David Ellenson sat as members of the committee as well. Iddo expects to receive his degree in February 2023. 
Four NEJS Students Received PhDs in August
August 31, 2022
The NEJS department is pleased to announce that four PhD candidates received their diplomas in August:
Yair Bar-Zuri 
Embracing Contradiction in the Writings of Aharon David Gordon and Yosef Haim Brenner
Sarah Fein
Conceiving Motherhood: The Reception of Biblical Mothers in the Early Jewish Imagination
Bar Guzi
Insisting on God: The Varieties of Naturalistic Jewish Religiosity in the Twentieth-Century America
Karen Spira
Disadvantaged and Orphaned Children in Palestine, 1881-1939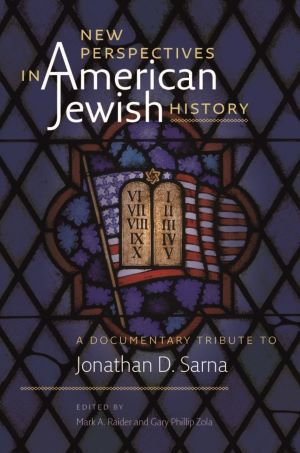 August 16, 2022
Tribute to Professor Jonathan Sarna
Nearly three dozen academics and archivists, all former students of Professor Jonathan Sarna, selected and annotated over 50 rare, little-known documents from American Jewish History over the past 400 years in tribute to their dedicated mentor, Dr. Sarna.  The editors, Mark A. Raider and Gary Phillip Zola, have assembled them into a beautiful book, thereby illuminating the incalculable historical impact Professor Sarna himself has had through his extraordinary mentorship.
Brandeis Now shares five of those stories with comments by Professor Sarna.