NEJS Spring 2022 Courses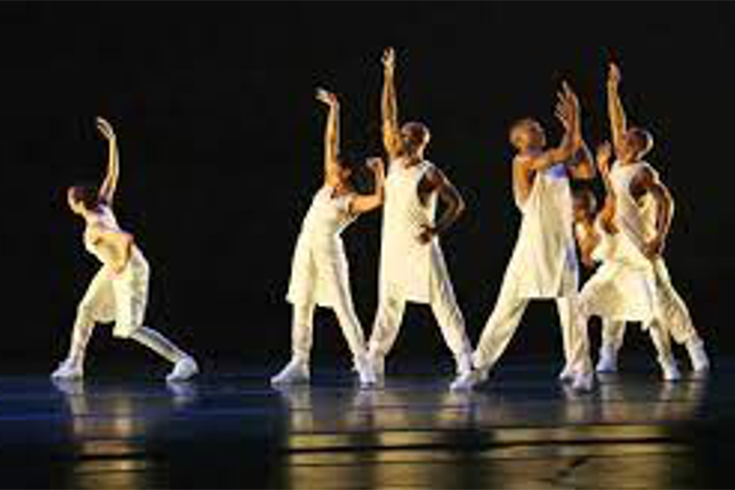 NEJS 23a, The Bible and Contemporary Arts, Literature and Film
MW 3:30 - 4:50 PM
Professor Lynn Kaye
The Bible is a foundational text for contemporary art, literature, and political discourse as well as a sacred text in some religious traditions. This course examines Biblical reflections in cultural production, in global perspective, drawing on artists and writers from Eastern and Western Europe, the US, the Middle East and Latin America. It also gives students opportunities to see their own cultural contexts anew, and to explore the Bible's possible relevance to our time.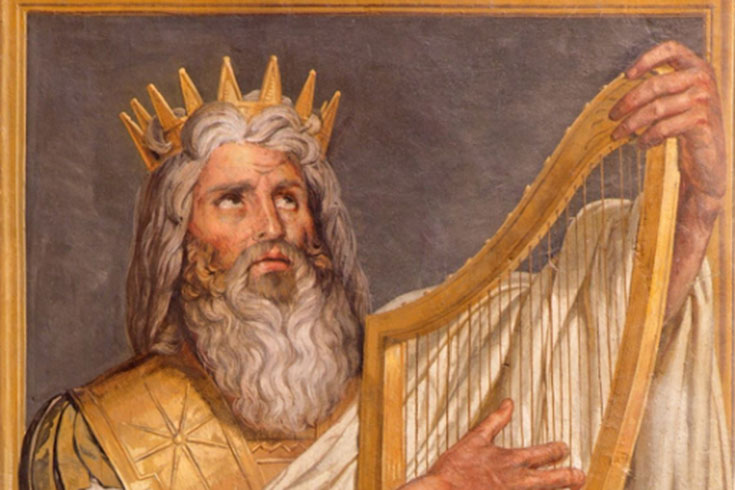 NEJS 110b, Psalms in the Hebrew Bible
TF 9:30 - 10:50 AM
Professor Madadh Richey
Prerequisites: NEJS 10a or 40-level HBRW course or permission of the instructor.
A close reading of selected Psalms in Biblical Hebrew, with study of their poetic, historical, and mythological features and contexts.
NEJS 115b, Gender and Sexuality in the Bible
TF 12:30 - 1:50 PM
Professor Madadh Richey
The Bible's depiction of gender, relationships, and social values in narrative, poetry, and law. Topics include the legal status of women, masculinity, prostitution, and how particular readings of the biblical text have shaped modern ideas about gender and sexuality.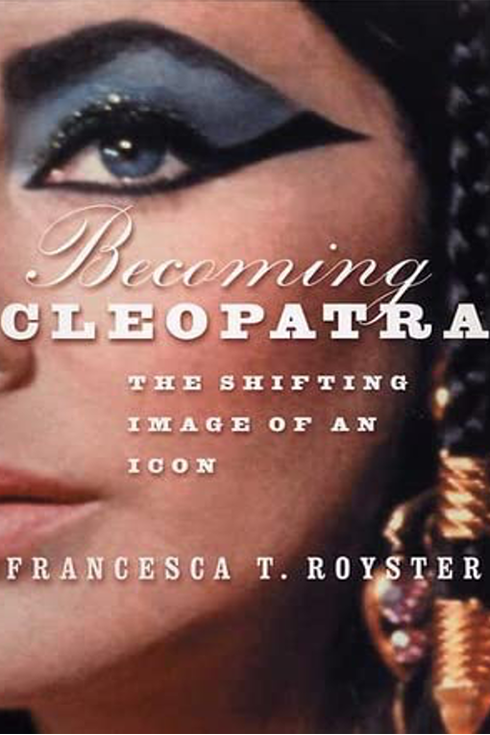 CLAS 117b, Unmasking Cleopatra: Gender, Power, and A Legacy
MW 8:30 - 9:50 AM
Professor Darlene Brooks Hedstrom
CLAS 119b, Homer and the Hebrew Bible
MW 2-3:30 PM
Professors Jillian Stinchcomb & Joel Christensen
This course introduces students to the critical reception and scholarly history of Homer and the Hebrew Bible. We pair these two traditions both for their authoritative position in modern cultures and for the parallel paths they have taken in the history of scholarship and the contested creation of what some have called the 'western canon'. This course will consist of guided readings in both texts around a series of themes and questions to help students understand their cultural positions during their development and their evolution from cultural artifact to cultural archetype. We will focus our investigations around broad themes of literary form, content, curation, transmission, and authorization.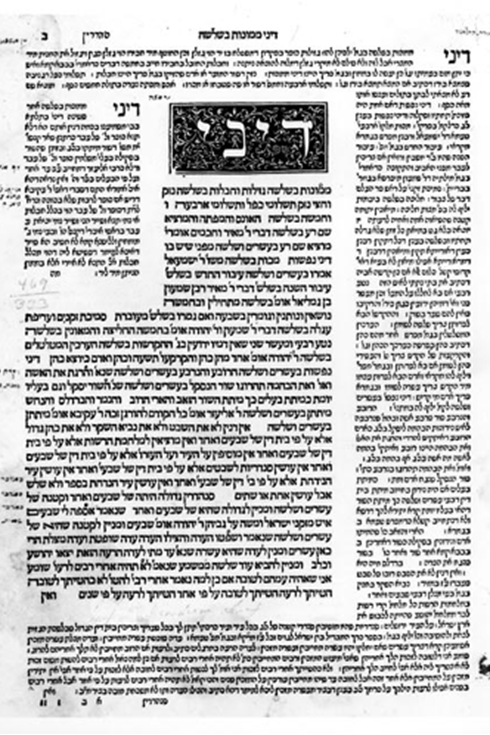 NEJS 126a, Intermediate Talmud
TTh 2 - 3:30 PM
Professor Reuven Kimelman
Topic: Tractate Sanhedrin Chapter Three
Sanhedrin is one of the ten tractates of Seder (Order) Nezikin (Damages) that deals with damages in civil and criminal law. Chapter three of Sanhedrin deals with the issue of voluntary and compulsory arbitration and the binding nature of gambling agreements.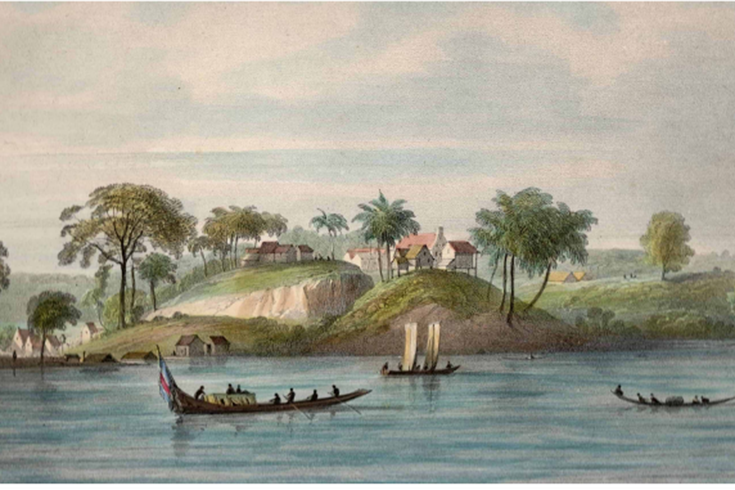 NEJS 140b, Gender, Ghettos, and the Geographies of Early Modern Jews
TTh 2 - 3:30 PM
Professor ChaeRan Freeze
This course explores Jewish migrations through Europe and the Americas to form new communities from the fifteenth to late eighteenth centuries. It will focus on everyday life, family, material culture, religion (mysticism, magic, messianic movements, conversion), and society. The course will focus on gender, space (i.e., the ghetto, urban neighborhoods, slave plantations in Suriname, etc.), and geography.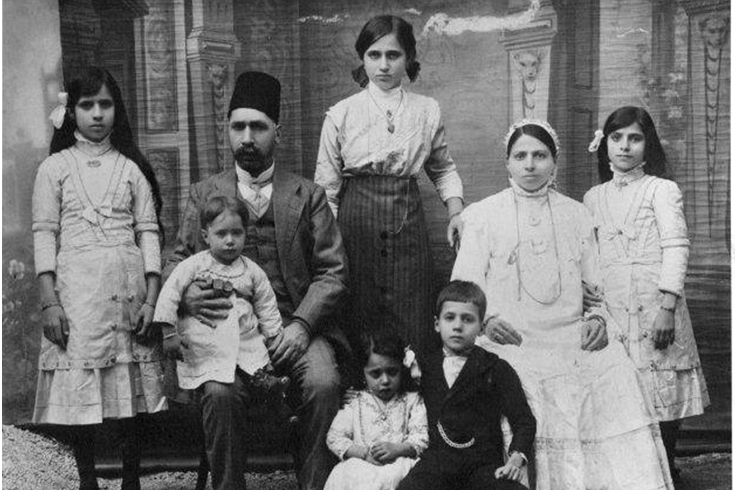 NEJS 144a, Jews in the World of Islam
TF 11 - 12:20 PM
Professor Jonathan Decter
Examines social and cultural history of Jewish communities in the Islamic world. Special emphasis is placed on the pre-modern Jewish communities.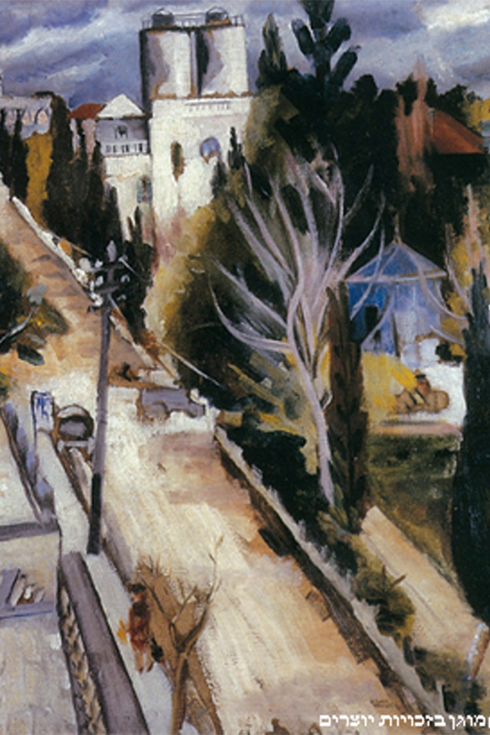 NEJS 145a, History of the State of Israel
MW 8:30 - 9:50 AM
Professor Yehudah Mirsky
The creation of the State of Israel is one of the most surprising things in the modern world.
How did it happen?
How has it endured?
What does its story tell us about politics, history, identity, religion, socialism, nationalism, capitalism, in short, about our world?
NEJS 153a, Between Ecstasy and Community: Hasidism in Jewish Thought and History
MW 3:30 - 4:50 PM
Professor Yehudah Mirsky
From the 18th century to today, Hasidism has been one of the most dynamic and consequential movements in Jewish history. Mixing radicalism and reaction, music, storytelling and theology, community and individualism, discipline and wild abandon.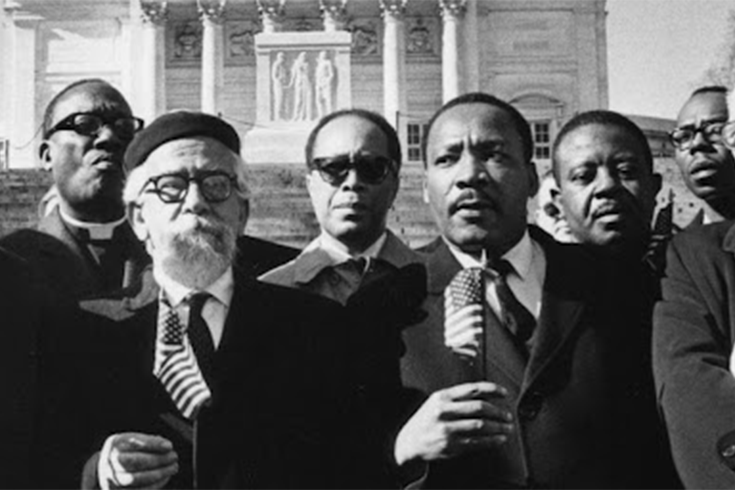 NEJS 153b, The Philosophies of Abraham J. Heschel & Joseph B. Soloveitchik
TTh 3:30 - 5 PM
Professor Reuven Kimelman
The two most influential American philosophers of twentieth-century Judaism were Joseph Soloveitchik and Abraham Heschel. Their distinctive combinations of modernity and tradition changed the nature of Jewish philosophical reflection in America and abroad.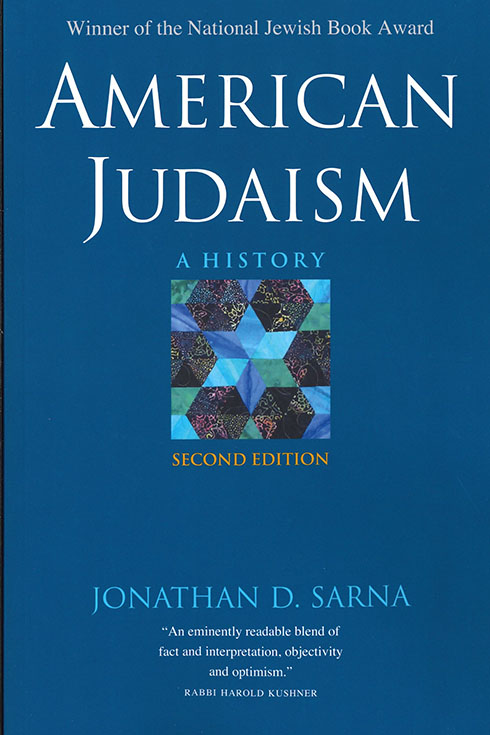 NEJS 162a, American Judaism
MW 2 - 3:20 PM
Professor Jonathan Sarna
American Judaism from the earliest settlement to the present, with particular emphasis on the various streams of American Judaism, Judaism's place in American religion, and comparisons to Judaism in other countries.
PHIL 167a, Hegel: Self-Consciousness and Freedom in the Phenomenology of Spirit
TF 11 - 12:20
Professor Eugene Sheppard
Prerequisite: PHIL 1a or equivalent.
Offers a close reading of Hegel and pays special attention to his analyses of the changing patterns of understanding and self-understanding and the way in which he opens up these transformations for the reader to experience. In his modern paradigm, the Subject and the Object of thought necessarily affect one another's potential, essence, and fate. And through a rational comprehension of role of Spirit (Geist) in thought and the world, we can see how they become inextricably bound together. Indeed, for Hegel, the dialectic between subject and object provides the very ground for the self-aware and free subject to participate in modern life.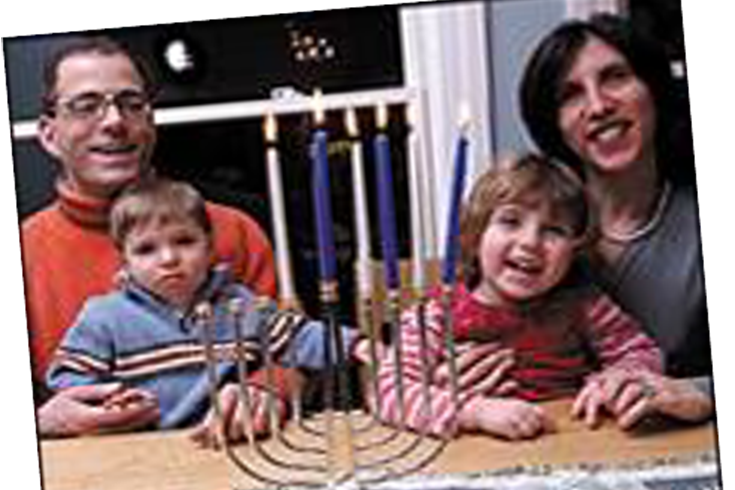 ED/NEJS 170b, Inside Jewish Education: Language, Literacy, and Reading
TF 9:30 - 10:50 AM
Professor Ziva Hassenfeld
Combines autobiography, classroom videotapes, curriculum investigation and fieldwork to explore the purposes, practices and effects of contemporary Jewish education in its many forms and venues with a focus on literacy and what it means to learn to read sacred texts.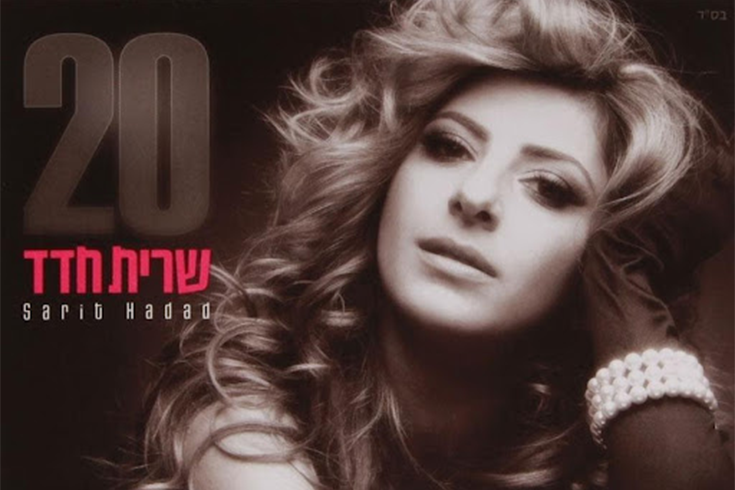 NEJS 174a, Minorities and Others in Israeli Literature and Culture (taught in Hebrew)
TTh 3:30 - 5 PM
Professor Ilana Szobel
An exploration of poetics and identity in modern Hebrew literature. By offering a feminist and psychoanalytic reading of various Hebrew texts, this seminar explores questions of personal and national identity, otherness, visibility, and marginality in the Israeli context.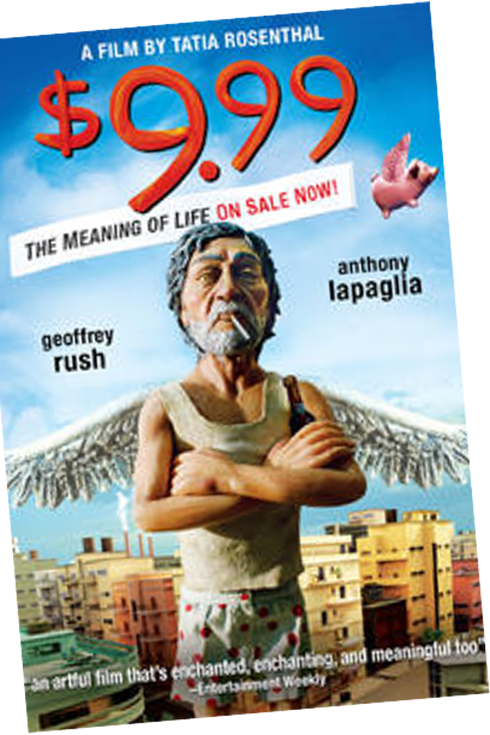 NEJS 180b, Israeli Film, Literature and Culture
TTh 2 - 3:30 PM
Professor Ilana Szobel
Examines trends and myths in Israeli culture. Looking at both central, established and edgy, new stories, poems and films, the course examines various aspects of the way Israelis talk to each other and the world, and presents a multilayered--often conflicting--picture of Israeli culture through different voices and mediums.
NEJS 181b, Film and the Holocaust
TTh 3:30 - 5 PM
Professor Sharon Rivo
Examines the medium of film, propaganda, documentary, and narrative fiction relevant to the history of the Holocaust. The use of film to shape, justify, document, interpret, and imagine the Holocaust. Beginning with the films produced by the Third Reich, the course includes films produced immediately after the events, as well as contemporary feature films. The focus will be how the film medium, as a medium, works to (re)present meaning(s).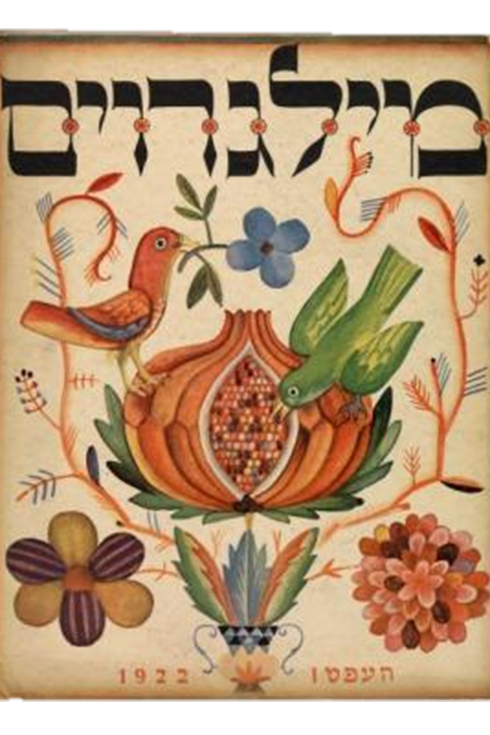 NEJS 183b, Global Jewish Literature
MWTh 1 - 1:50 PM
Professor Ellie Kellman
What makes a work of fiction, graphic, or cinematic art "Jewish"? How is it shaped by its cultural, historical, and political context? We'll search for answers to these questions in works of world-class artists from Kafka to Keret.
NEJS 186a, Introduction to the Qur'an
MW 2 - 3:20 PM
Professor Carl El-Tobgui
Traces the history of the Qur'an as text, its exegesis, and its role in inter-religious polemics, law, theology, and politics. Examines the role of the Qur'an in Islamic teachings and its global impact.
NEJS 189b, Formative Moments in the Disputed Land of Israel/Palestine
TF 9:30 - 10:50 AM
Professor Yuval Evri
This course examines the history of Israel/Palestine during the 20th century by focusing on several formative moments that took place pre and post 1948. It reexamines key issues that emerged around each of those events and explores the implications they had on the formation of Israeli and Palestinian societies.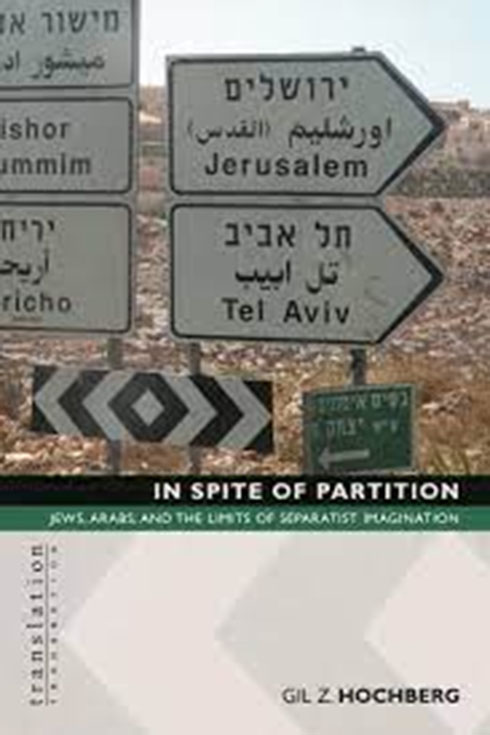 NEJS 196a, Cultural Contact Zones in Israel/Palestine
TF 11 - 12:20 PM
Professor Yuval Evri
Explores the different ways in which boundaries have been constructed and imagined in the cultural scene in Israel/Palestine from the beginning of the 20th century to the present. It traces different cultural arenas that emerged during this period using examples from literature, cinema, music and visual arts – exploring the Hebrew-Arabic contact zones, religious and secular borderlands, the national divide between Jews and Arabs, and the fluid borderland across the gender divide.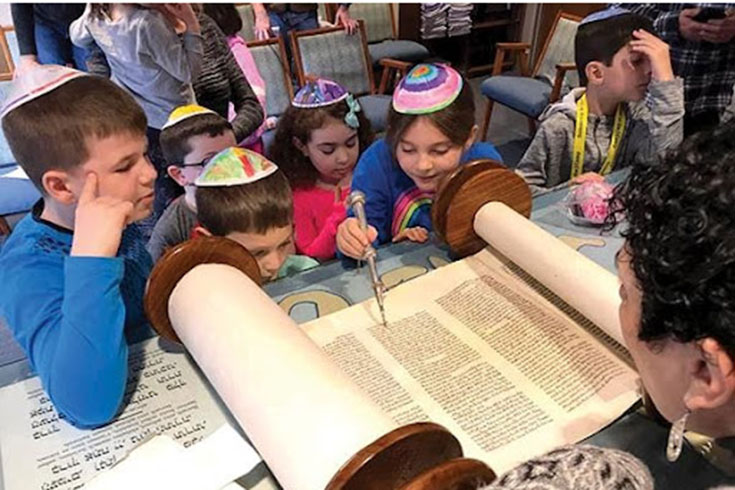 NEJS 235c, Topics in Jewish Education (2 cr)
W 3:30 - 4:50 PM
Professor Jon Levisohn
Topics vary from year to year and the course may be repeated for credit with permission of the instructor. What should Jewish education be? What are its legitimate goals? What are the competing visions of an educated Jew, and how do these influence educational practice? How is Jewish education similar to and different from other kinds of religious education?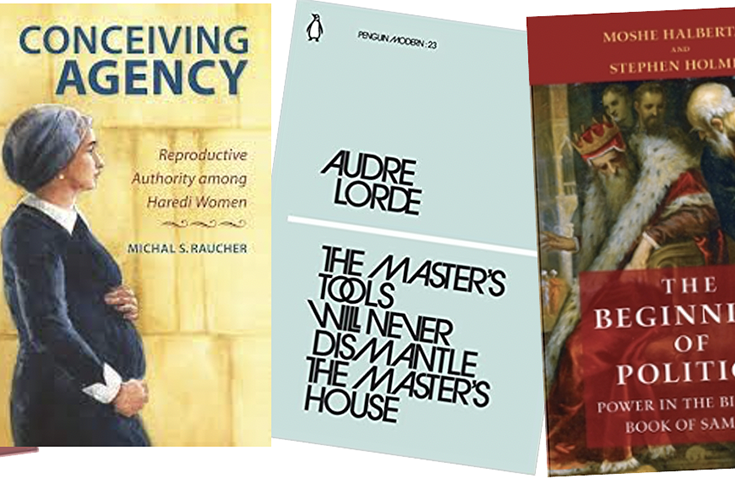 HRNS/NEJS 261a, Strategies and Quandaries in Contemporary Leadership (Hornstein)
M 9 - 11:50 AM
Professor Lynn Kaye
Examine leadership challenges in contemporary organizational life in reflective conversation with Jewish history and culture, and enriched by texts from critical studies, community organizing, and ethnic studies.
NEJS 263b, Colloquium in American Jewish History
Th 9:30 - 11:30 AM
Professor Jonathan Sarna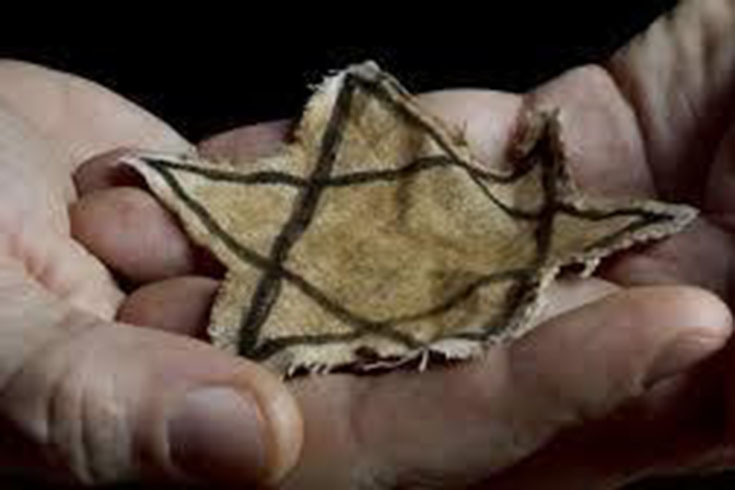 NEJS 271c, Teaching and Learning Modern Jewish History, the Holocaust, and Israel (2 cr)
M 3:30 - 4:50 PM
Professor Jonathan Krasner
May be repeated once for credit with permission of the instructor. Examines why we teach history, how students learn history, the uses of public history, and what history means within a Jewish context. Special emphasis is placed on teaching with primary sources, digital resources, and oral history. Includes an oral history project in cooperation with the Jewish Women's Archive and Keshet (a Jewish LGBTQ organization), and an introduction to Holocaust education with Facing History and Ourselves.
GSAS 303d, Prospectus and Dissertation Writing Course
F 9 - 11:50 AM
Professor Laura Jockusch