NEJS Fall 2021 Courses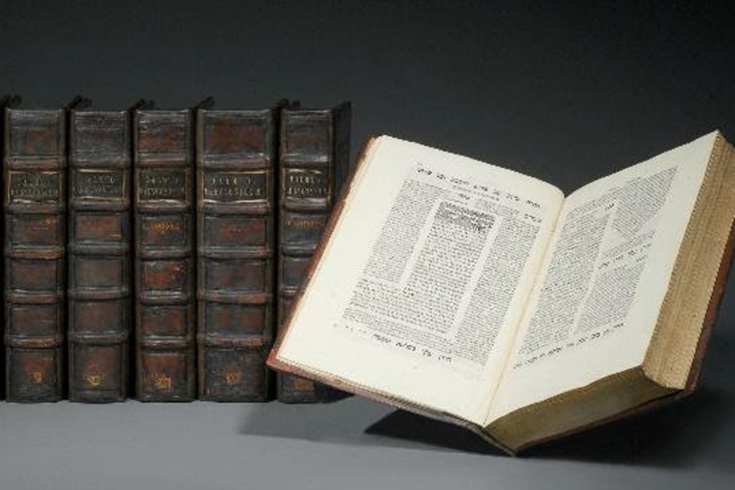 NEJS 25a, Introductory Talmud: Sanhedrin 4
MW 12 – 1:30 PM
Professor Reuven Kimelman
In this course we will learn to read and analyze the Talmud. The topic is capital punishment.
Prerequisite: A 30-level Hebrew course or the equivalent is recommended.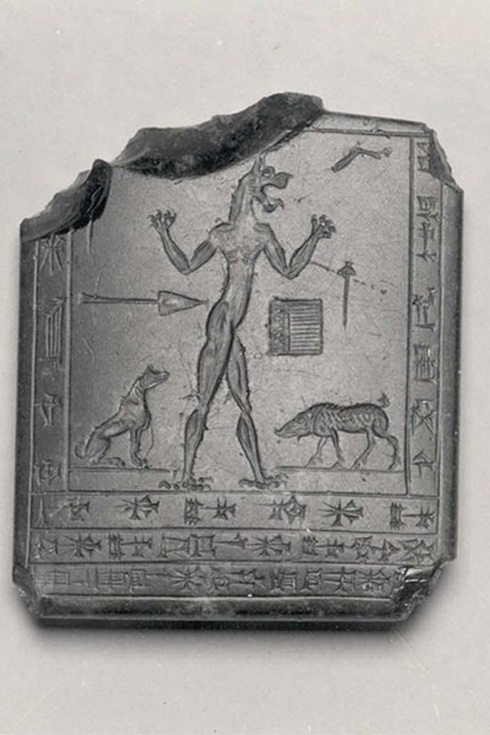 NEJS 122a, Magic and Witchcraft in the Ancient Near East
TTh 2 – 3:30 PM
Professor Madadh Richey
This course examines magical literature, rituals, and beliefs in the ancient Near East. Topics such as demonology, illness, prayer, and exorcism are covered; special attention is paid to witchcraft. This course is organized around the close reading of ancient texts.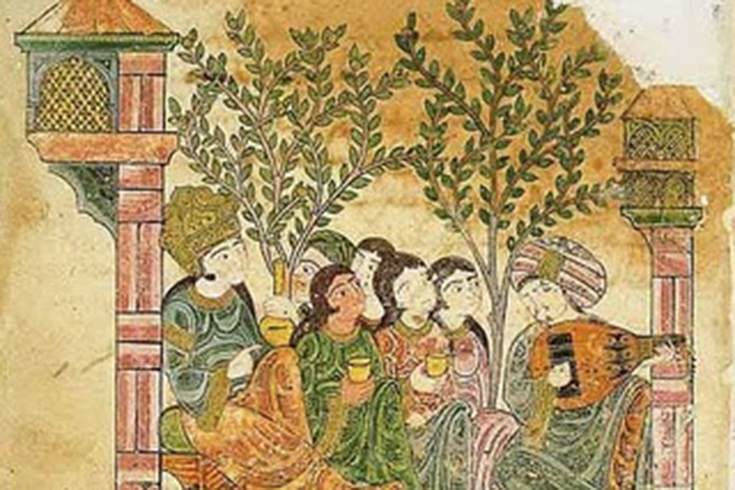 NEJS 124a, Arabic Literature, Hebrew Literature (500-1500)
TTh 10 – 11:30 AM
Professor Jonathan Decter
A comparative study of Arabic and Hebrew literature from before the rise of Islam through the fifteenth century. Studies major trends in Arabic poetry and fiction and how Jewish authors utilized Arabic motifs in their Hebrew writings, both secular and sacred, and sometimes wrote in Arabic themselves.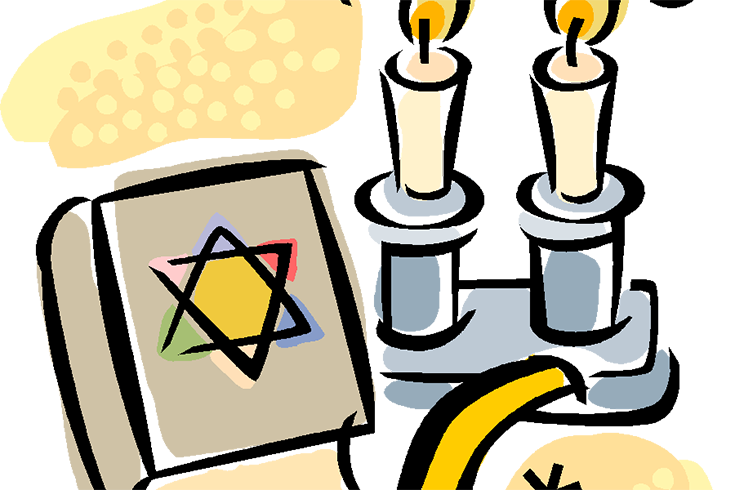 NEJS 127b, The Jewish Liturgy
MW 10 – 11:30 AM
Professor Reuven Kimelman
A study of the literature, theology, and history of the daily and Sabbath liturgy. Emphasis will be placed on the interplay between literary structure and ideational content, along with discussion of the philosophical issues involved in prayer.
Prerequisite: A 20-level Hebrew course or the equivalent.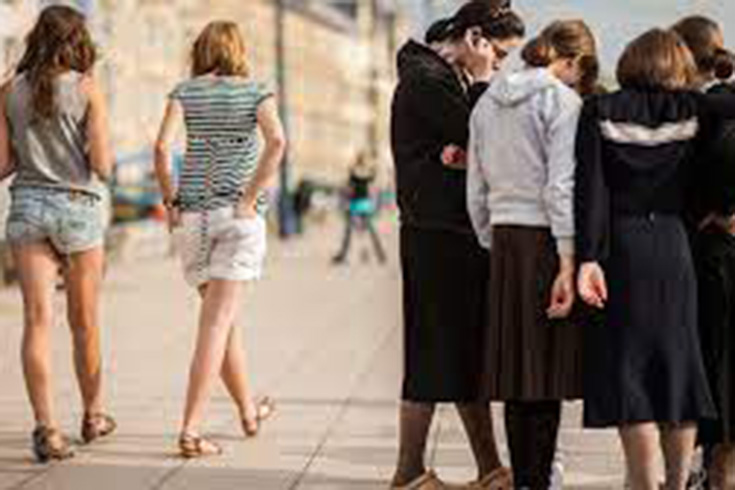 NEJS 128b, Gender, Multiculturalism, and the Law
TTh 12 – 1:30 PM
Professor Lisa Joffe
Can the state determine what children must learn in schools run by religious minorities? Can the state accommodate religiously-based demands to provide separate but equal public services to men and women, in prayer, on public transportation or at universities? These are some of the issues we will explore in this class through the lens of political philosophy, law and Jewish studies.

NEJS 130b, Denial and Desires: Gender and Sexuality in Early Christianity
MW 2 – 3:30 PM
Professor Darlene L. Brooks Hedstrom
In this course we will read selections from the New Testament, Greek medical texts, early Christian literature, the Babylonian Talmud, and modern investigations into the body to trace the history of gender and sexuality in early Christianity. We will also look at the material remains of early Christian communities to see how Christians dressed the body, buried the dead, and used Christian magic to win a lover.
The course will trace the influence of medical, philosophical, and religious influences in shaping early Christian thought on sex, foodways, and relationships with others. Students will explore how Christian views on denial and desires differed between the Christian communities of the eastern and western Mediterranean world. Our corpus will focus primarily on the lesser-known materials from the eastern Mediterranean world—the premodern Middle East.
Course counts toward: CLAS, NEJS, PRS, and WGS.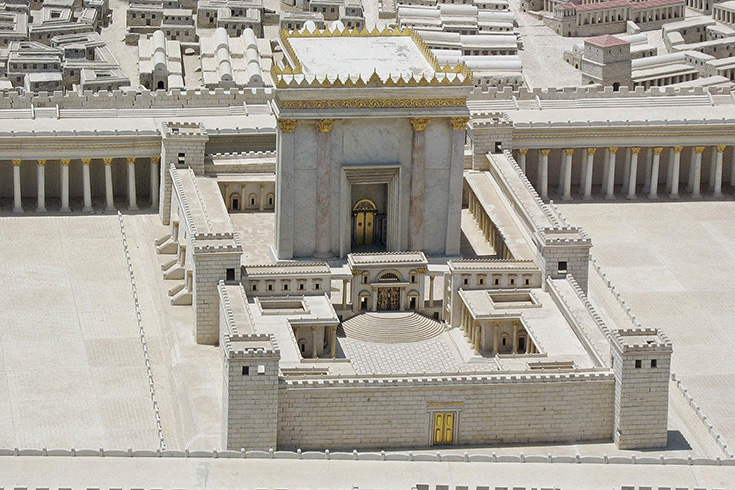 NEJS 133b, Judaism in the Time of Jesus
TTh 4 – 5:30 PM
Professor Jillian Stinchcomb
Studies the dynamics of Judaism in the Roman empire in the first century CE through a study of the textual, archaeological, and art-historical evidence from the late Second Temple period to explore the cultural context out of which both Christianity and Rabbinic Judaism emerged.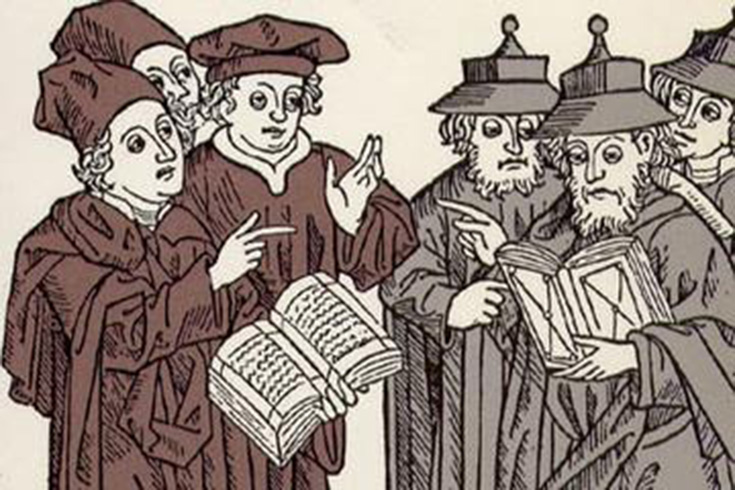 NEJS 134a, Debating Religion: Muslims, Christians, and Jews in Dialogue and Dispute
TTh 2 – 3:30 PM
Professor Jonathan Decter
A history of interreligious polemic, disputation, and dialogue among Jews, Christians, and Muslims from antiquity to modernity. The course highlights points of difference and contention among the traditions as well as the ways in which the practice of disputation played a formative role in the coevolution of those traditions.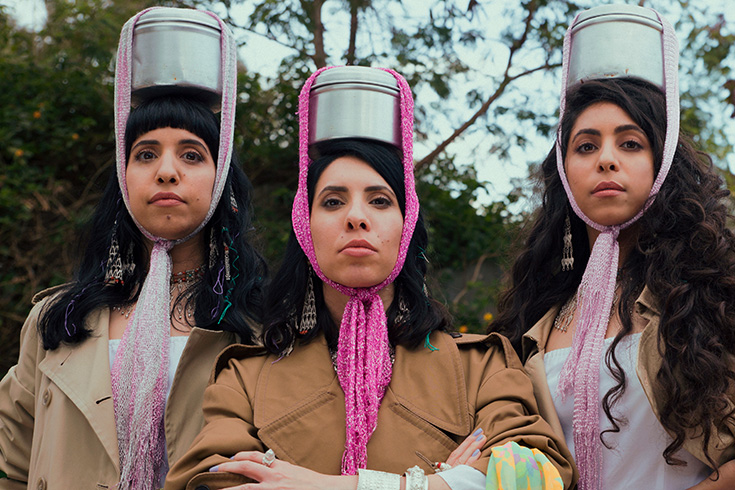 NEJS 136a, Israeli Popular Culture: Language, Gender, and Politics
MW 2 – 3:30 PM
Professor Shayna Weiss
Ever wondered why Israeli television is all over Netflix, or why Sabra hummus came to dominate your supermarket shelves? In this course, we will examine multiple forms of popular culture, including television, music, cookbooks, social media, fashion, and more, to understand contemporary Israeli society, with a focus on debates over language, gender, and politics in a global context. Special attention will be paid to cultural production from Israel's minorities, including Israeli Palestinians, Orthodox Jews, and Mizrahim (Jews from Arab and Islamic lands.) Course readings will combine theory, primary sources, and popular criticism. No previous knowledge of Israel, Judaism, or the Middle East is required, and all materials will be provided in English translation.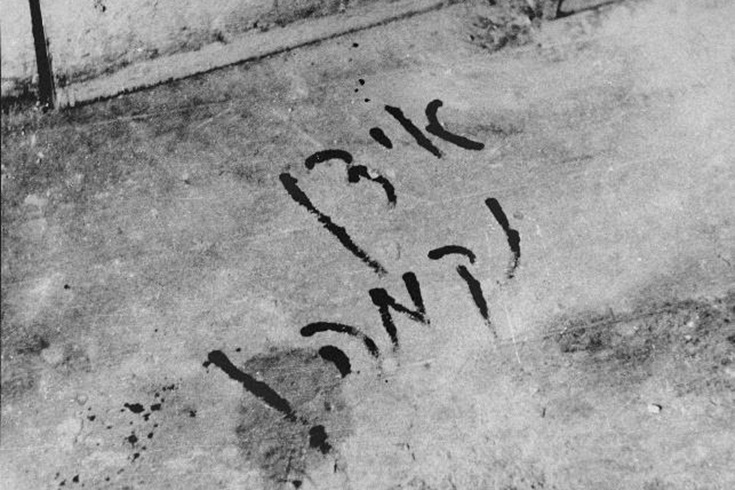 NEJS 136b, Revenge, Justice, and Reconciliation: Mass Atrocity Trials in the Long Shadow of Nazi Crimes
TTh 10 – 11:30 AM
Professor Laura Jockusch
This course explores the complex history of prosecuting Nazi crimes and how the political contexts and the legal frameworks have changed over time. It also studies the extra-judicial implications of mass atrocity trials: the societal discourse they stir, the educational lessons they teach, and historical records they create. Moreover, the course will analyze how the history of prosecuting Nazi crimes has impacted the legal redress of other gross human rights violations in the more recent past and whether the lessons learned from prosecuting Nazi crimes can be applied to the quest for racial justice in America today.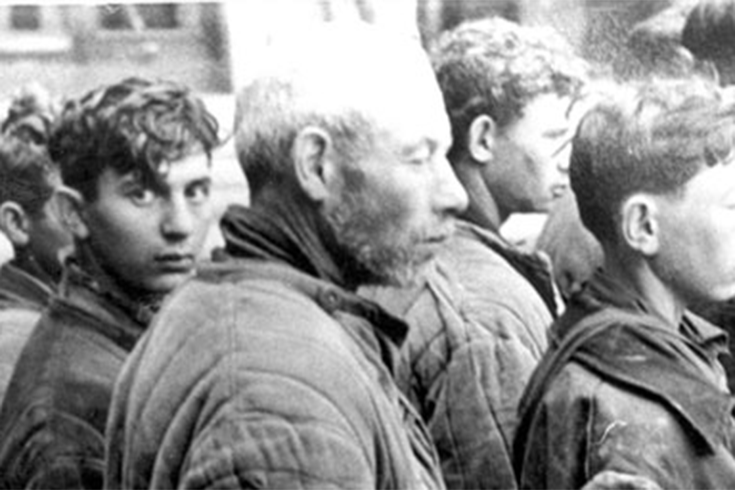 NEJS 141b, Human Rights: Law, Politics, Theology
MW 4 – 5:30 PM
Professor Yehudah Mirsky
How did human rights work arise in recent decades, and why only then? Is it a new sort of religion? What critical thinking will help this vast work of advocacy, international law, democratization and humanitarianism alleviate human suffering?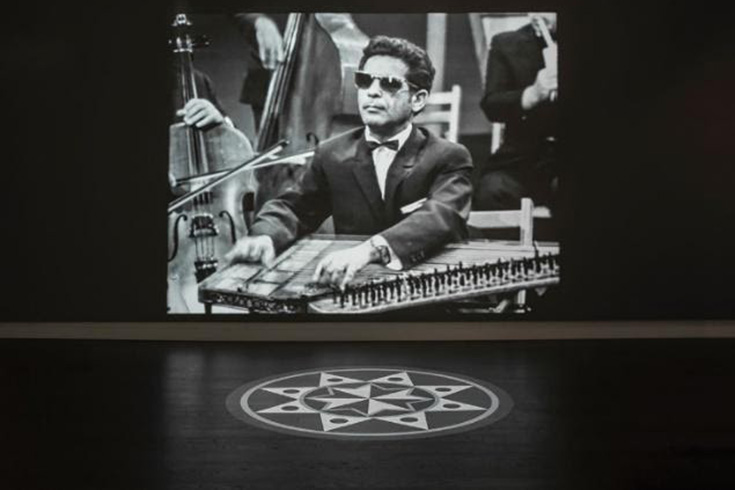 NEJS 157b, Arab-Jewish Modern Thought and Culture
MW 10 – 11:30 AM
Professor Yuval Evri
Against the backdrop of the partition of the "Jew" from the "Arab" in the modern national discourse, this course focuses on the Arab-Jewish cultural world which simultaneously embodies Arab and Jewish histories, traditions, and identities.  It traces different manifestations of Arab-Jewish culture (in literature, music, film) from the early 20th century to today and explores the complex relationship between culture and politics in relation to questions of language, identity, nationality, borders, exile and memory.
NEJS 178a, Love, Sex, and Power in Israeli Culture (taught in Hebrew)
TTh 4 – 5:30 PM
Professor Ilana Szobel
This course explores representations of romantic love within Modern Hebrew literature and Israeli society. We will discuss a selection of influential literary texts and theoretical research on love, marriage, romance, jealousy, and troubled relationships. We will also incorporate excerpts of Israeli music, works of art, and films into our discussions. 
Within a socio-cultural framework, we will study the repertoire of feelings, values, interests, expectations, and stereotypes that are associated with the term "love" and its representations. By focusing on gender roles, cultural contexts, generational differences, social classes, nationalism, sexuality, and power relationships, we will suggest a critical context for understanding Western, Hebrew, and Israeli concepts of love. 
NEJS/WGS 110a, Sexual Violence in Film and Culture
TTh 2 – 3:30 PM
Professor Ilana Szobel
Explores the effects of sexualized violence in society. While exploring representations of gender-based sexual violence in documentaries and features, stand-up comedy, memoirs, poetry, and visual art, this course will offer a critical discussion on Rape Culture in the 21st century, with particular attention to the intersections of gender, race, sexuality, class, and disability in the construction of sexual violence. 
NEJS 221a, Reading Yiddish Literary and Historical Texts
MW 10 - 11:30 AM
Professor Ellen Kellman
Examines modern Yiddish literary and historical texts. Introduces genres and texts of Yiddish literature and scholarship in modern Jewish history. Journalistic texts are studied to prepare students to conduct research using the Yiddish press. Grammatical concepts are reviewed as needed.
NEJS 235c, Topics in Jewish Education
W 4 - 5:30 PM
Professor Jon Levisohn
Topics vary from year to year and the course may be repeated for credit with permission of the instructor. What should Jewish education be? What are its legitimate goals? What are the competing visions of an educated Jew, and how do these influence educational practice? How is Jewish education similar to and different from other kinds of religious education?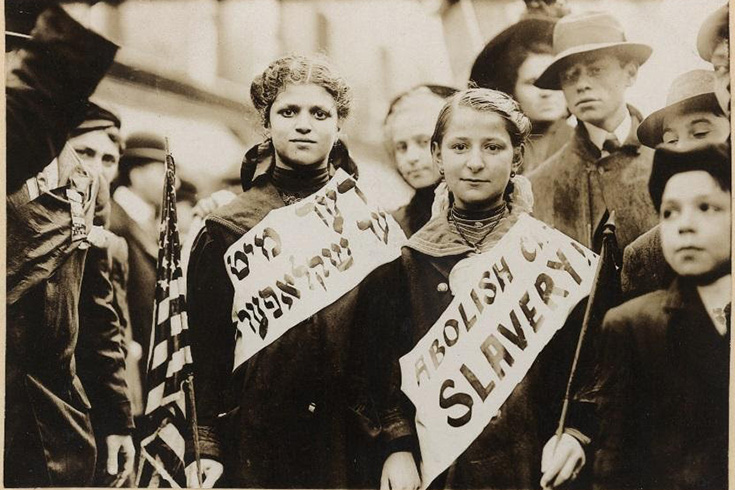 NEJS 271c, Teaching and Learning Modern Jewish History, the Holocaust, and Israel
M 4 – 5:30 PM (Special offering; will meet once a week for TWO semesters, Fall '21 and Spring '22)
Professor Jonathan Krasner
Examines why we teach history, how students learn history, the uses of public history, and what history means within a Jewish context. Special emphasis is placed on teaching with primary sources, digital resources, and oral history. Includes an oral history project in cooperation with the Jewish Women's Archive and Keshet (a Jewish LGBTQ organization), and an introduction to Holocaust education with Facing History and Ourselves. May be repeated once for credit with permission of the instructor.