NEJS Spring 2021 Courses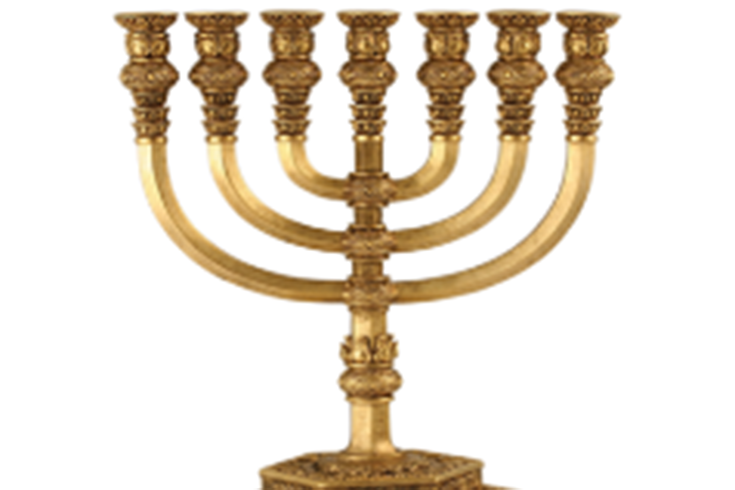 NEJS 5a, The Transformations of Judaism from the Bible to Modernity
MW 2 – 3:30 PM
Professor Reuven Kimelman
A survey of the Jewish experience and thought, focusing on the varieties of historical Judaism, including its classical forms, its medieval patterns and transformations, and its modern options.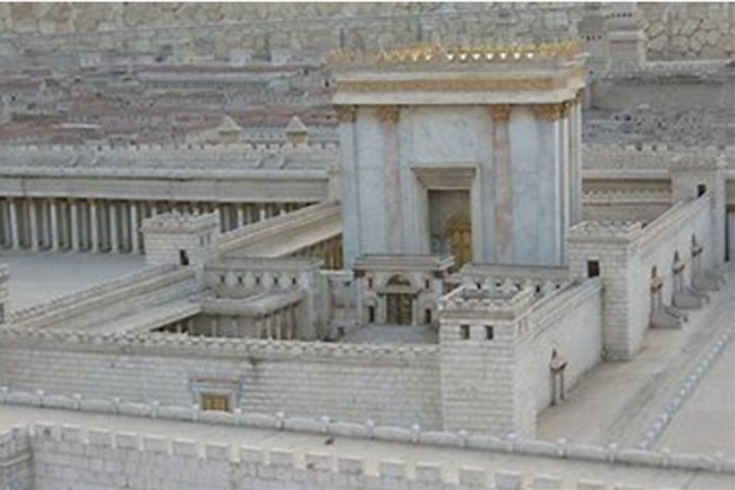 HUM 10a, The Western Canon: How Did the Bible, the Iliad, and Plato, Create Western Literature?
MW 12 – 1:30 PM
Professor Reuven Kimelman
The foundational literature of Western Civilization: Greek and Hebrew heritage. Designed to introduce students to some of the Western classics that deal with the impact of evil on human destiny. Suffering, justice, and death are studied in their relationships with God, the world, and history.
NEJS 85a, Defining Status in the Modern State: Citizens, Nationals, and Refugees
MW 8 – 9:30 PM
Professor Maham Ayaz
Examines terms like "citizen," "national," "refugee," "stateless," and "indigenous" using theory, law, and historic case studies to understand the different relationships between states and people. From voting, to travel, to social security, our basic rights are determined by how a state views our legal status. In the current era of border control, refugee crises, and resurgent nationalism, a critical study of citizenship is more relevant than ever. This course will help students understand the legal terms used to categorize humanity and appreciate the complexities and limitations of those definitions in practice. 
NEJS 110b, Readings in the Hebrew Bible: Deuteronomy
TTh 8 – 9:30 AM
Professor David Wright
This is a Hebrew Bible text course, focusing on the book of Deuteronomy. It looks specifically at how Deuteronomy revised laws from the book of Exodus. Students will get to see the ancient Hebrew scribal mind and school in action by understanding the questions scribes asked of texts they read and the answers they set out in their own new texts.
NEJS 111a, The Hebrew Bible/Old Testament
TTh 4 – 5:30 PM
Professor Jillian Stinchcomb
Biblical books will be compared to other ancient Near Eastern compositions; individual books and the history of the formation of the canon will be examined from various perspectives. No knowledge of Biblical Hebrew is presumed.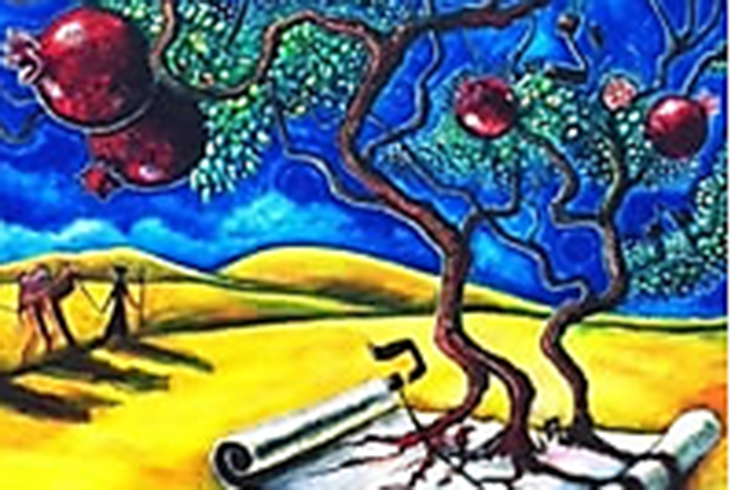 NEJS 124b, Divinity, Difference and Desire: An Introduction to Jewish Mysticism
MW 8 – 9:30 AM
Professor Yehudah Mirsky
A study of Jewish mysticism through history. While investigating the nature of mysticism and the idea of mysticism itself and the transformation of key motifs of Judaism into a mystical key, the course will also be concerned with how to read a Jewish mystical text. All readings are in English with a HEBREW option for those who would like.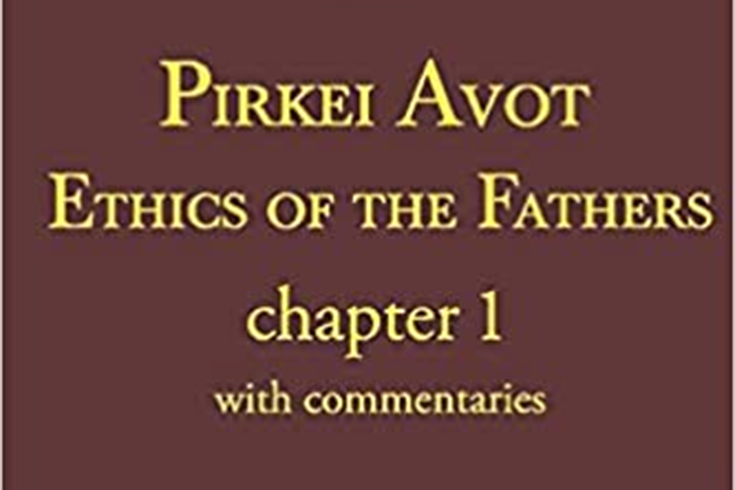 NEJS 126b, Agadic Literature: The Ethics of the Fathers with (Pirkei Avot) in its Historical Context
MW 6 – 7:30 PM
Professor Reuven Kimelman
A study of the Mishnah Avot and its classical commentaries. Focuses primarily on literary and historical questions.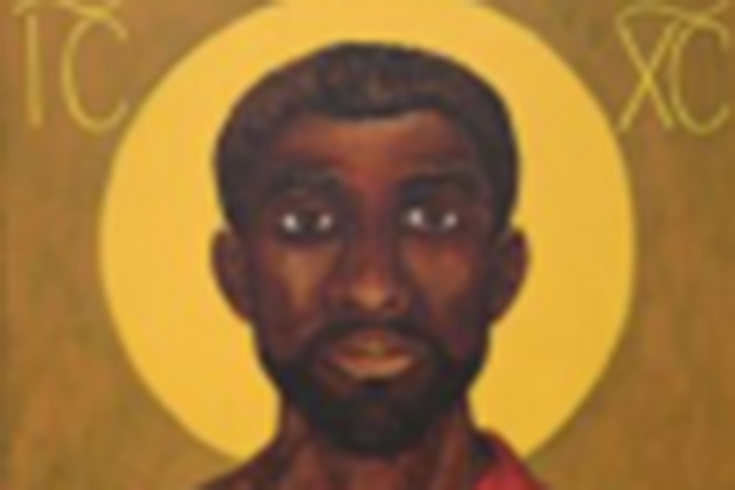 NEJS 129b, Debating Jesus: Diverse Beliefs in the Early Church
MW 2 – 3:30 PM
Professor Darlene Brooks Hedstrom
This is an undergraduate and graduate course on the nature of Jesus, the Trinity, and Christian scripture in the first four centuries of Christianity. Together we will establish a visual and textual history of early Christianity through the analysis of documents and material culture related to a wide array of diverse Christian voices related to the New Testament, the Apocryphal Gospels, the Gnostic Gospels, and efforts by dominate voices to suppress and quell different perspectives in late antiquity. We will explore the nature of white, European collectors in their pursuit of the earliest manuscripts of the New Testament and shaped early Christian studies. We will also explore scandals, heresy, and dissension along with points of unity and changing alliances with a new religious community seeking to forge an identity separate from the religious landscape around it.
(Fulfills the wi requirement)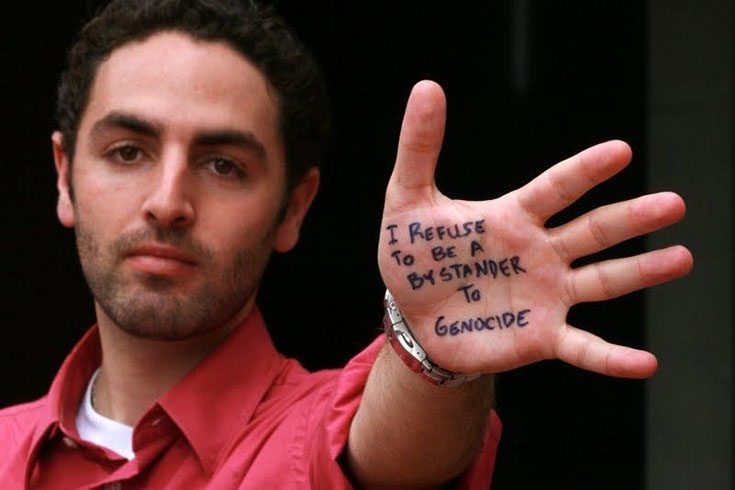 NEJS 138a, Genocide and Mass Killing in the Twentieth Century
TTh 10 – 11:30 AM
Professor Laura Jockusch
An interdisciplinary seminar examining history and sociology of the internationally punishable crime of genocide, with the focus on theory, prevention, and punishment of genocide. Case studies include Armenians in Ottoman Turkey, Stalin's Russia, the Holocaust, Cambodia, Bosnia, and Rwanda.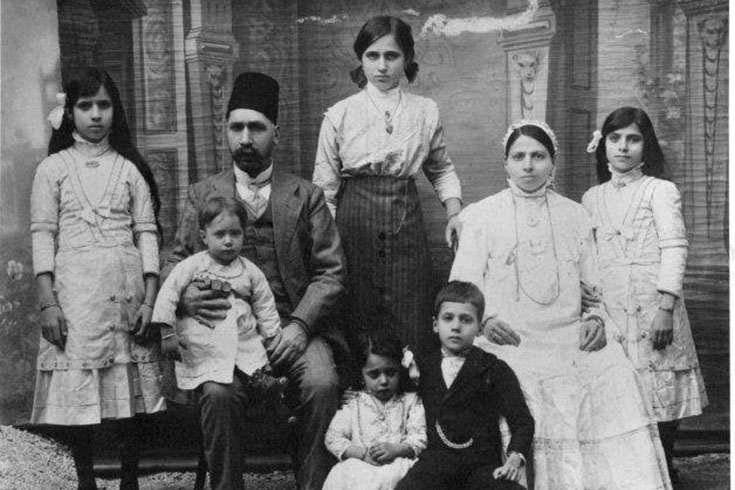 NEJS 144a, Jews in the World of Islam
TTh 8 – 9:30 AM
Professor Jonathan Decter
Examines social and cultural history of Jewish communities in the Islamic world. Special emphasis is placed on the pre-modern Jewish communities.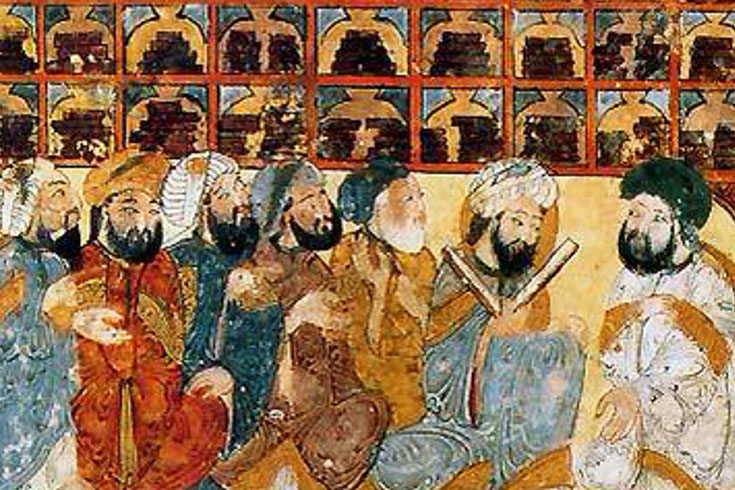 NEJS 149a, Jews of Muslim and Christian Spain
TTh 10 – 11:30 AM
Professor Jonathan Decter
A survey of Jewish political, intellectual, and social history in the Islamic and Christian spheres from the beginnings of Jewish life in Spain until the expulsion in 1492. Students develop skills in reading historical, literary, and philosophical texts.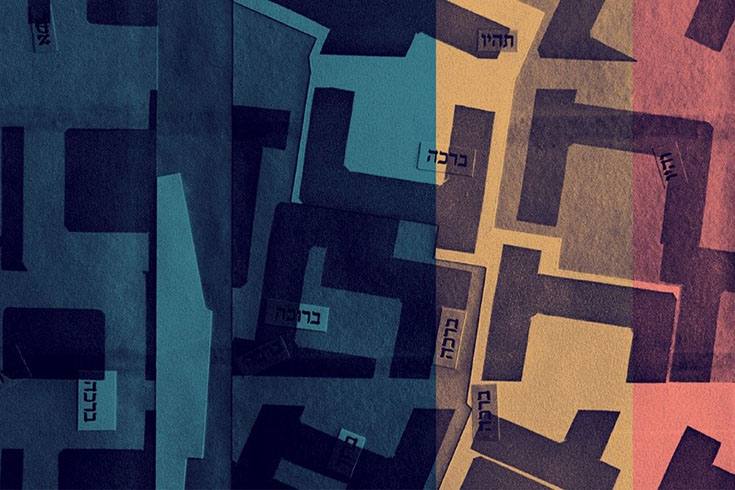 NEJS 160a, Jewish Feminisms
TTh 2 – 3:30 PM
Professor Lisa Fishbayn Joffe
This course examines the impact of feminist theory and activism on Jewish thought, law, ritual practice and communal norms in the 20th and 21st century. We will explore classic feminist critiques and transformations of traditional Judaism and examine contemporary controversies involving issues such as women's right to vote, to re-interpret Jewish texts, and to be treated as equals under Jewish ritual and family law. The course also explores the complex relationship between the American and Israeli feminist movements and the ways in which both movements have responded to the demands of intersectional feminism.
(Fulfills the deis-us requirement)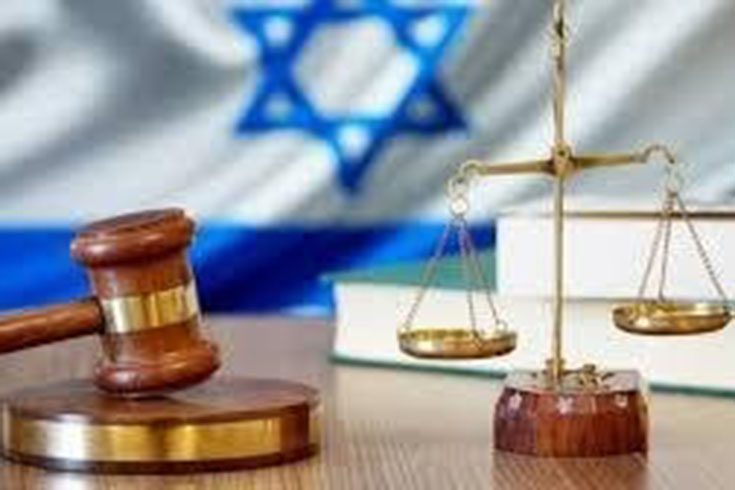 NEJS 160b, Legal Controversies in Israeli History
MW 4 – 5:30 PM
Professor Alex Kaye
Investigates Israeli history, politics, and culture through the lens of major legal controversies including the tension between "Jewish" and "democratic," the Shoah in Israeli history, the Occupied Territories, legislation of family life and religious practice and more.
(Fulfills djw requirement)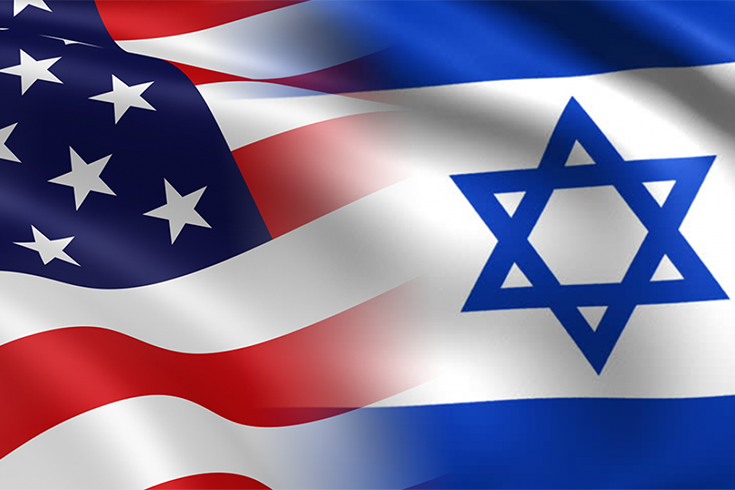 NEJS 164a, Judaism Confronts America
MW 2 – 3:30 PM
Professor Jonathan Sarna
Examines, through a close reading of selected primary sources, central issues and tensions in American Jewish life, paying attention to their historical background and to issues of Jewish law.
(Fulfills the wi requirement)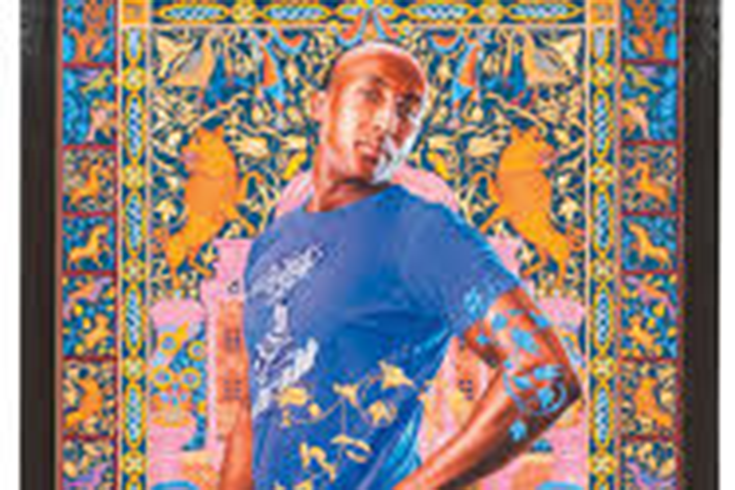 NEJS 166a, Carnal Israel: Exploring Jewish Sexuality from Talmudic Times to the Present
TTh 10 – 11:30 AM
Professor ChaeRan Freeze
Themes include:
Rabbinic views of sex
Niddah
Illicit relations
Masculinity
Medieval erotic poetry
Ashkenazi and Sephardi sexual practices
Sexual symbolism in mystical literature
NEJS 173a, Trauma and Violence in Israeli Literature and Film (in Hebrew)
TTh 4 – 5:30 PM
Professor Ilana Szobel
Please join us in exploring man-made disasters, war and terrorism, sexual and family violence, murder and suicide and their relation to nationalism, Zionism, gender, and sexual identity.
(Taught in Hebrew)
(Fulfills the Text-Intensive Requirement and Hebrew Language Requirements for both the Judaic Studies Track and the Hebrew Language Track.)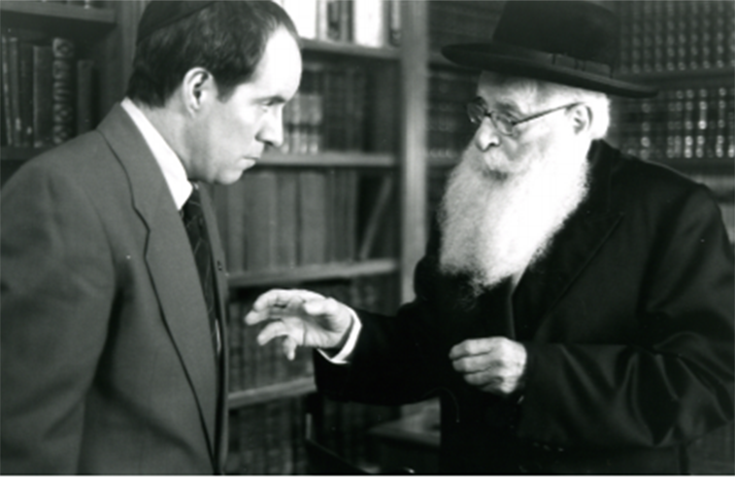 NEJS 181a, Jews on Screen: From "Cohen's Fire Sale" to the Coen Brothers
TTh 12 -1:30 PM
Professor Sharon Rivo
Course focusing on moving images of Jews and Jewish life in America. Since the creation of moving images at the end of the 19th century Jewish characters, themes, life and customs have been depicted in a wide range of films. This course explores depictions of Jews in fiction and documentary films, including early silent films made in New York City, Hollywood blockbuster features and independent productions.
NEJS 184b, Disability Cultures: Art, Film, and Literature of People with Disabilities
TTh 2 – 3:30 PM
Professor Ilana Szobel
This course explores how disability is represented within Israeli, Europe, and American film, literature, dance, and visual art. We will discuss physical, mental, intellectual, neurological, and emotional disability experiences, and their relations to gender, race, sexuality, nationalism, and creativity. By discussing representations of people with disabilities, the course will provide in-depth analysis of the roles and stereotypes of disabled figures, women with disabilities in film, people with disabilities as artists and performers, disability and the Holocaust, the intersectionality of sexuality and disability, and Crip and alternative self-representations by artists with disabilities.
(Fulfills the djw and deis-us requirements)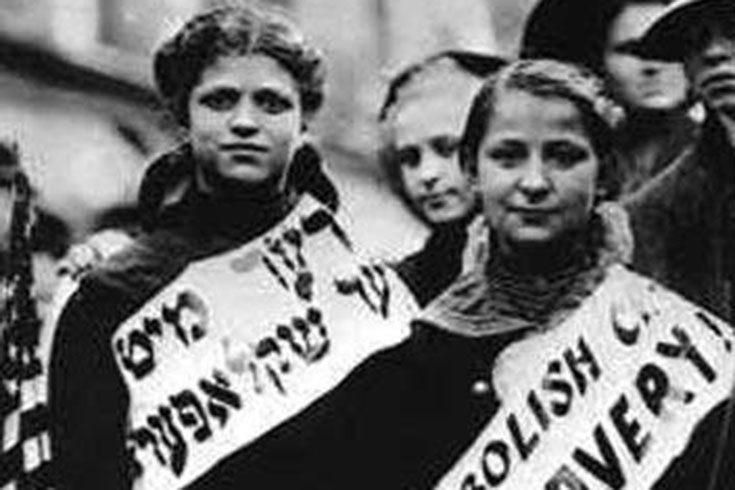 NEJS 192b, Power, Morality and Identity: Jewish Political Thought
MW 12 – 1:30 PM
Professor Yehudah Mirsky
Though Jews were stateless for centuries they had many political institutions and thought deeply about basic questions of politics, authority, ethics and power. In modernity, the age of emancipation, revolution, democracy, nationalism, Holocaust and Zionism those ideas and institutions were put to new, shattering tests. All readings are in English with a HEBREW option for those who would like.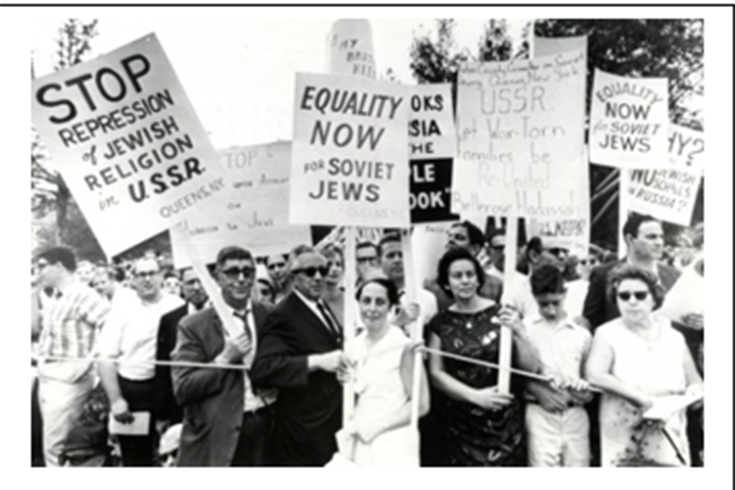 NEJS 236a, Seminar on Modern Jewish and Israeli History and Historiography
MW 6 – 7:30 PM
Professor Alex Kaye
Aims to introduce students to the emergence of history as an academic discipline in the nineteenth century and to provide some acquaintance with the classics of historical scholarship. It will also examine the emergence of Jewish historiography and analyze critically the works of the major Jewish historians.
 
Undergrads: Email Professor Kaye to request a permission code.
NEJS 247b, The Craft of Holocaust Research: Questions, Sources, Interpretations, and Debates
TTh 2 – 3:30 PM
Professor Laura Jockusch
This seminar provides an introduction to the emergence and development of Holocaust studies as an academic discipline. It will acquaint students with the main questions and sources of historical scholarship and teach them to critically analyze the works of the major historians of the Holocaust.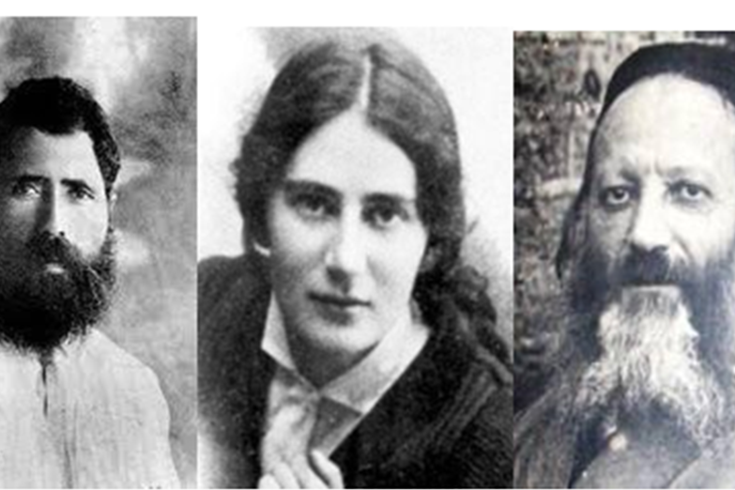 NEJS 259a, Renaissance, Revolution, Redemption: Readings in Early Zionist Thought
TTh 8 – 9:30 AM
Professor Yehudah Mirsky
The first two decades of the 20th century  were in retrospect a, and perhaps the, heroic period of Zionist thought, when long-lasting battle lines were drawn by a fascinating group of figures poised on the hinge between traditional Judaism and the Zionist revolution.  Their passionate, provocative debates and writings plumbed the depths of ethics, nationalism, return to nature and spiritual renewal and still reverberate and challenge today.  We will read, among others, Brenner, Kook, Rachel, Gordon, Katznelson - as they think, imagine and argue social justice, national identity, the death and rebirth of Judaism and much more. Usually, the texts are all studied in Hebrew.
Undergrads: Email Professor Mirsky to request a permission code.