Upcoming Events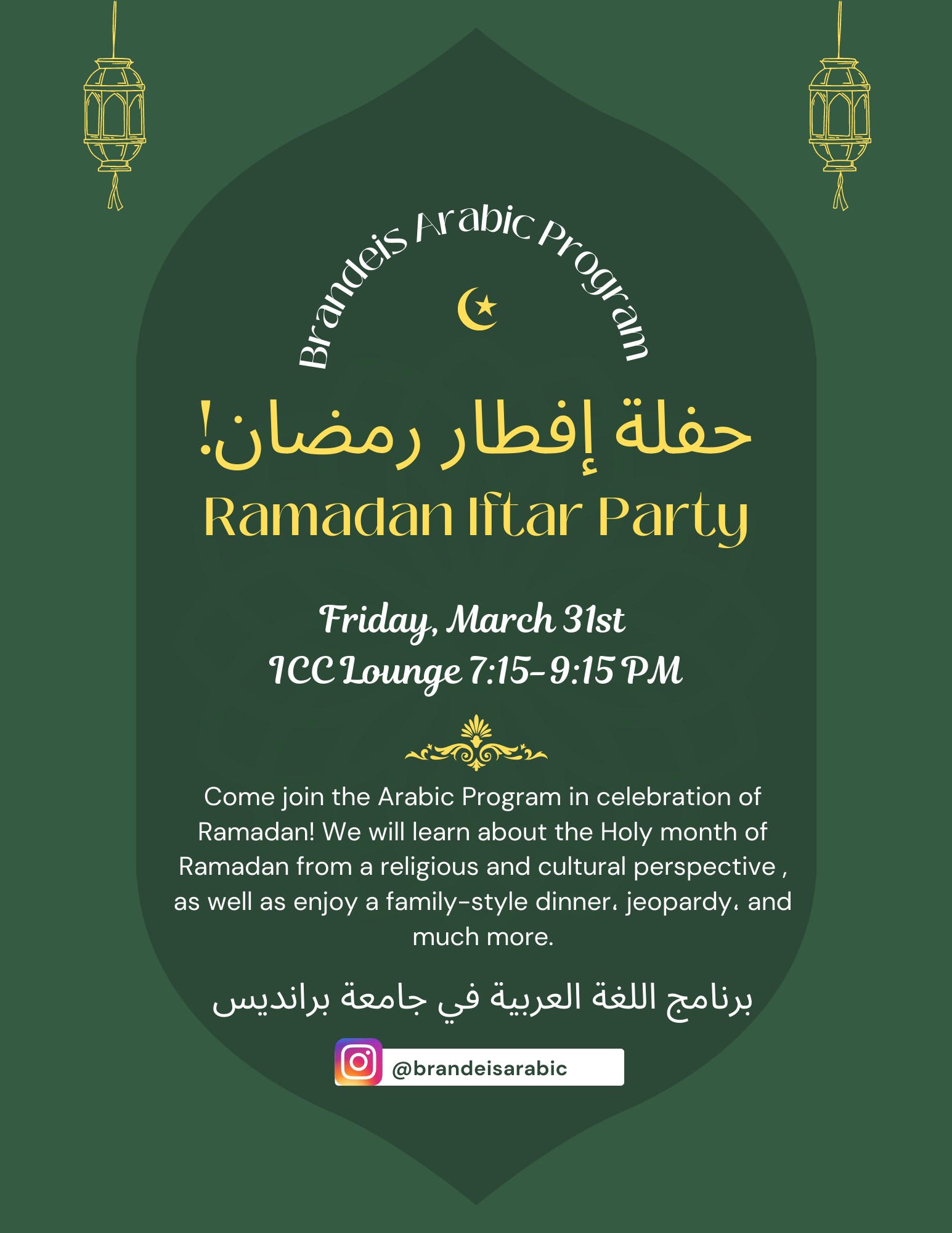 Annual Ramadhan Iftar Dinner
The Annual Ramadhan Iftar Dinner hosted by the Arabic Language Department and the Brandeis Network of Arab Students will be held from 7-9 p.m. March 31 in the ICC Lounge.
Reach out to the Arabic UDRS MJ Ibrahim or Ben Lambright with any questions.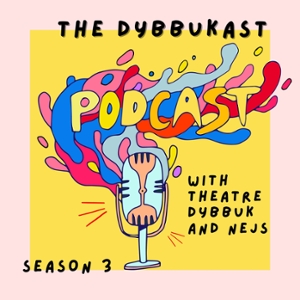 The Department of Near Eastern and Judaic Studies (NEJS) at Brandeis University is collaborating with theatre dybbuk to present a unique five episode series as part of the third season of The Dybbukast. In this partnership, the episodes will feature five scholars from the NEJS Department with diverse areas of expertise — Professors Dar Brooks Hedstrom, Jonathan Decter, Yuval Evri, Ziva Hassenfeld, and Jonathan Sarna.
Each episode features a single scholar who has chosen a particular creative text on which to focus, and the episode presents their analysis of the history and meanings behind the text. Their scholarly insights and observations are intercut with readings of the text performed by actors from theatre dybbuk, resulting in an entertaining exploration of the themes and topic at hand. Episodes are available on the second Friday of each month, with the first episode Feb. 10, 2023, and the concluding one on June 9, 2023.
The next podcast will air on April 14.