Upcoming Events
2019-2020
October 28, 2019
The Hebrew Language and Arts Week will be held the week of October 28, 2019 and will offer four days of  lectures and performances by prominent international artists, musicians, politicians, and a chef.  More information will be available as the date draws near.  Most events will be conducted in Hebrew.  All events are free and open to the public.  
Sponsors include the Schusterman Center for Israel Studies, International Center for Ethics, Justice and Public Life,  The Department of Near Eastern and Judaic Studies.  The event is organized and hosted by the Hebrew Language Program at Brandeis University.
Stoll Chair Lecture by Alexander Kaye, "Galut: Exile and Existence in Modernity"
November 12, 2019
3-5pm 
Rapaporte Treasure Hall, Goldfarb Library, Brandeis University
56th Rawidowicz Memorial Lecture
November 13, 2019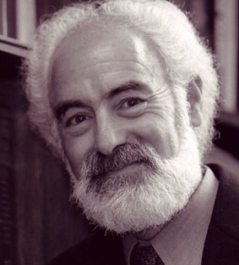 On Wednesday, November 13, 2019, the Tauber Institute will host Professor Michael (Buzzy) Fishbane, Ph.D. '71, to deliver the 56th Annual Simon Rawidowicz Lecture. Professor Fishbane is the Nathan Cummings Distinguished Service Professor of Jewish Studies at the University of Chicago. The event will be held in Rapaporte Treasure Hall at 7:30 pm
The Formation of New Jewish Communities
The 4th Biennial Graduate Student Workshop
January 19-20, 2020 
Schusterman Center for Israel Studies, Brandeis University
Eligibility: Graduate students who have achieved candidacy and are writing a dissertation in modern Jewish Studies. Applicants must have a dissertation chapter ready to share by January 2020.
Deadline to apply: November 1, 2019. Fill out the online application.
Description: The workshop will focus on the formation of new Jewish communities in the Americas, Israel, Australia and beyond. The goal is to help situate doctoral students' research within broader comparative, transnational, and global themes. By drawing together students with diverse perspectives and research interests, the workshop will facilitate productive boundary-pushing conversations about American Jewish history, Israel Studies, and other areas in modern Jewish Studies. This workshop is designed to give advanced graduate students in modern Jewish history a space to discuss their work, explore pedagogy and professionalization, and create an intellectual community. Participants will read and discuss a dissertation chapter with an opportunity for feedback from their peers and facilitators. There will also be sessions on archives, publishing, and the job market. The workshop will be held at Brandeis University in Waltham, Massachusetts. Kosher meals will be provided. Participants traveling from outside the Boston area may receive up to $250 towards travel costs. Housing, if needed, will be provided upon request. 
Facilitators: Jonathan D. Sarna, University Professor and Joseph H. & Belle R. Braun Professor of American Jewish History, Brandeis University and Yael Zerubavel, Professor of Jewish Studies and History, Emerita, Rutgers University.
Apply: Fill out the online application. You will be asked to upload a CV, a one-page abstract of your dissertation with statement of progress to date, and a letter of recommendation from your dissertation advisor.
Questions: Email scis@brandeis.edu
Sponsors: 
American Academy for Jewish Research
American Jewish Historical Society
Jacob Rader Marcus Center of the American Jewish Archives
Near Eastern and Judaic Studies Department, Brandeis University
Schusterman Center for Israel Studies
Tauber Institute for the Study of European Jewry, Brandeis University
Mark R. Cohen on "Maimonides and the Merchants"
October 4, 2019
On Friday, October 4, 2019, the Tauber Institute will host Mark R. Cohen '64 for a presentation on his book 
Maimonides and the Merchants: Jewish Law and Society in the Medieval World
. Professor Cohen is the Khedouri A. Zilkha Professor Emeritus of Jewish Civilization in the Near East at Princeton University and will be giving the presentation in an open session of Professor Jonathan Decter's class "Religions of Abraham: Judaism, Christianity, and Islam," NEJS 3A. The event is free and open to the public and will be held in Lown 315, 9:30 - 10:50 am.