Upcoming Events
2019-2020
The Invention of Jewish Theocracy: The Struggle for Legal Authority in Modern Israel
February 26, 2020
February 26, 2020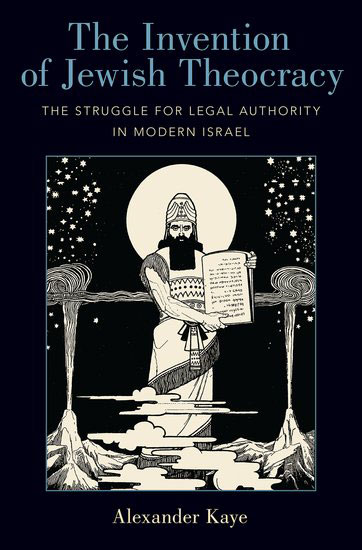 5:30 - 7:00 PM
Rapaporte Treasure Hall,
Goldfarb Library
Join us for a book launch and discussion of Professor Alexander Kaye's new book, The Invention of Jewish Theocracy: The Struggle for Legal Authority in Modern Israel. A book signing will follow. Books will be available for purchase. 
Arabic Movie Night: My Wife and My Wifey
February 27, 2020
7pm
Gzang 122
Free popcorn and snacks
Madadh Richey Presentation: Elijah and Elisha's Magical Arenas: A Discourse of Defensive Sickbeds in the Hebrew Bible
March 19, 2020
6:30-8pm
Lown 315
Dr. Richey works on discourses of mythology, magic, and monstrosity in ancient Middle Eastern sources, especially the Hebrew Bible. Her ongoing work involves publishing recently discovered inscriptions in Aramaic, Phoenician, and Hebrew, including new sources for Iron Age and Persian period religion, magic, and social history.
In the healing narratives of 1 Kings 17:17–24 and 2 Kings 4:18–37, the men of god Elijah and Elisha cure nearly or already dead children by positioning them in the miracle worker's own beds and enacting ritual praxes. In these narratives, two significations of these curiously specific sickbeds stand in tension. On the one hand, the bed is a last resort, the necessary resting place for the very ill or even deceased individual. On the other hand, this same bed can become a restricted locus protected by rituals. New artifacts from the ancient Middle Eastern and Mediterranean worlds now illuminate how the Elijah and Elisha narratives integrate these themes to communicate the ritual expertise of their prophetic protagonists. 
Sponsored by the Department of Near Eastern and Judaic Studies