Student Production Services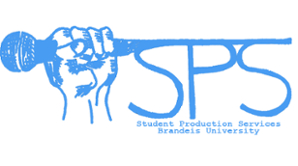 Student Production Services (SPS) is a student run organization that operates sound and lighting equipment at events for undergraduate student clubs and organizations.
We are dedicated to providing friendly and knowledgeable production technicians, free of cost, to create lighting and sound setups for Brandeis University undergraduate events.
Please request our services at least three weeks prior to your event or first rehearsal as dates can fill up quickly. We cannot guarantee that we can work every event nor will our equipment be suitable for all occasions.* Please allow one business week for a response. 
You must be a member of an Undergraduate Student Union recognized student club to request SPS for your events. SPS is not available for individual, private, or outside events. If you would like professionally-trained sound technicians for graduate student organization or department events, please contact University Events.

*Please note that SPS does not lend out any of our equipment. We don't have projectors or video screens. If you would like to rent A/V equipment from Media Technology Services (MTS) for an event, please contact University Events. We also don't have musical instruments, keyboard stands, DJ equipment, or staging.
Levin Ballroom Event Guidelines
To help us run the sound and lighting for your event as smoothly as possible, we have put together this information that details what we need from you.
If you have outside groups performing, please make sure they receive these guidelines and send any of their audio files/cues prior to the first rehearsal as well.
Please make sure to save all cue documents and sound files in a Google Drive folder with link sharing enabled and send the link to sps@brandeis.edu at least 24 hours before the first rehearsal.
We hope this helps you plan your event! Feel free to contact us at sps@brandeis.edu with any questions!
SPS Spotify Playlists
If you are looking for some different music, check out our playlists, created by members of the SPS team.