Faculty
The Women's, Gender and Sexuality Studies Department at Brandeis enjoys a distinctive international reputation as a pioneering program. Our core and associate faculty, drawn from 23 Brandeis departments and programs, includes some of the most renowned women's, gender, and sexuality studies scholars in their fields.
Together, our faculty have received nearly every major national fellowship — including ACLS, Carnegie, Fulbright, Ford, Guggenheim, MacArthur, NEH, NSF, and Radcliffe awards, have collectively published dozens of important books and scores of articles, have received a significant percentage of the university's teaching awards, and have held many offices in professional organizations.
Lecturers and Fellows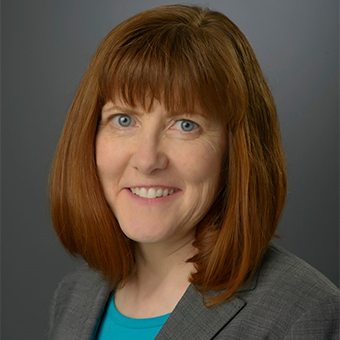 Pronouns: she/her/hers
Expertise: Intersection of Feminist, Social Science, and Public Health Theory, Current Practice in Intimate Partner Violence, Sexual Assault, Child Abuse, Animal Abuse, and Intellectual and Developmental Disabilities, Supervising Internships
Keridwen Luis
Lecturer in Anthropology, and Women's, Gender and Sexuality Studies
Pronouns: she/her/hers
Expertise: Culture Theory, Women's Studies, Gender Studies, Gender Theory, Nonheternormative Sexualities, Fandom and Fan Identity, Agency and Identity, Medical Anthropology, Anthropology of the Body, Intentional Communities, Consciously Created Culture, Folklore, Magical Practice
Evangelina Macias
Helaine B. Allen and Cynthia L. Berenson Distinguished Visiting Professorship
Indigenous Women, Genders, and Sexualities
Pronouns: she/her/hers
Aamskapipikuni Blackfeet, A'aninin Gros Ventre
Research focus: Dance Studies, Native American and Indigenous Dance, Gender, and Sexuality
Carmel Ohman
Visiting Assistant Professor in Black Feminist Studies
Pronouns: she/her/they
Expertise: African American literature and visual culture, Black feminist theories, sexuality studies
Anya Wallace
Florence Levy Kay Fellow in Black Feminist Studies
Women's, Gender, and Sexuality Studies and African and African-American Studies
Art Theory, Black Girlhood Study, Critical Art Writing, Pleasure and Sexual Politics.  
"The Women's, Gender and Sexuality Studies program at Brandeis has provided me with an enriching group of colleagues whose scholarship inspires me. My work is interdisciplinary at its core and WGS has been my academic home. This is a set of colleagues, students and staff who believe in the value of laughter, food and a welcoming environment for all."
Professor Harleen Singh