Information for International Students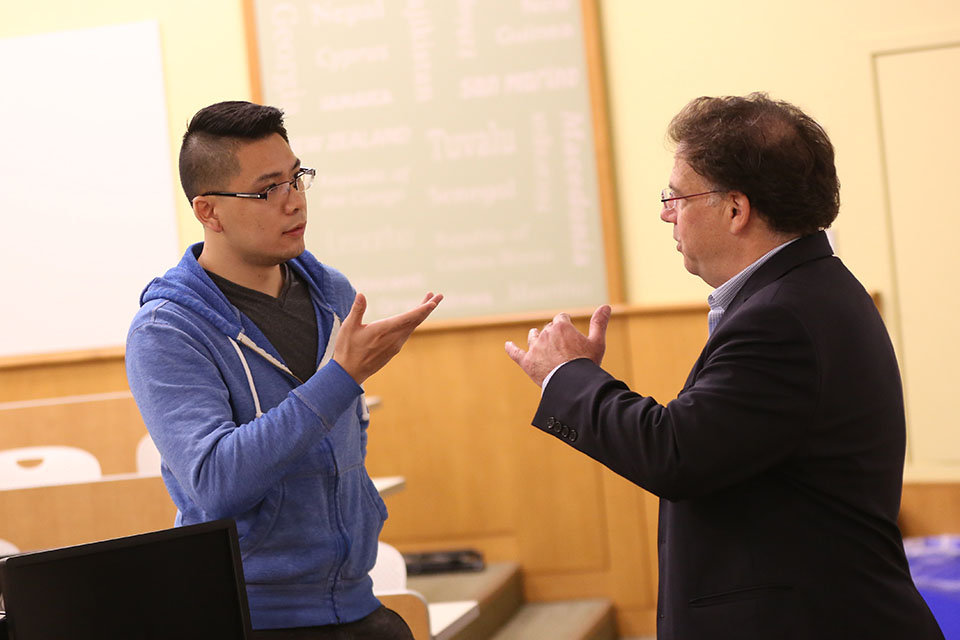 International Students and Scholars Office
Kutz 215
781-736-3480
isso@brandeis.edu
The International Students and Scholars Office provides assistance with immigration procedures necessary for international students to maintain legal student status. The ISSO also serves as an advising center for employment, cross-cultural adaptation, academics and health insurance, and how each of these relates to visa status. The ISSO sponsors special activities for international students throughout the year and also distributes a bimonthly email newsletter.
Intercultural Center
Swig Center
781-736-8580
interculturalcenter@brandeis.edu

The Intercultural Center houses an extensive resource room with a computer cluster that has internet access and printing, and a conference room and  kitchen. The latter two can be reserved through the center's main office. All ICC clubs are open to undergraduate and graduate students. Graduate students can attend meetings and participate in shows and other events. Graduate students cannot run for elected positions in undergraduate student clubs.
Other Resources
Activities for International Students
Programs (some free) through the Waltham community specifically available to international graduate students:
SIM Cards for International Phones
CampusSIMS is ideal for international students who wish to use their existing phone for international calling and texting.
Use the Graduate Student Center as pickup address:
415 South Street
MS 207
Waltham, MA 02453
Car Financing for International Students
Lendbuzz
offers attractive car financing for international students and professionals. New and used cars, no SSN or credit history required.