Wendy Cadge Appointed GSAS Dean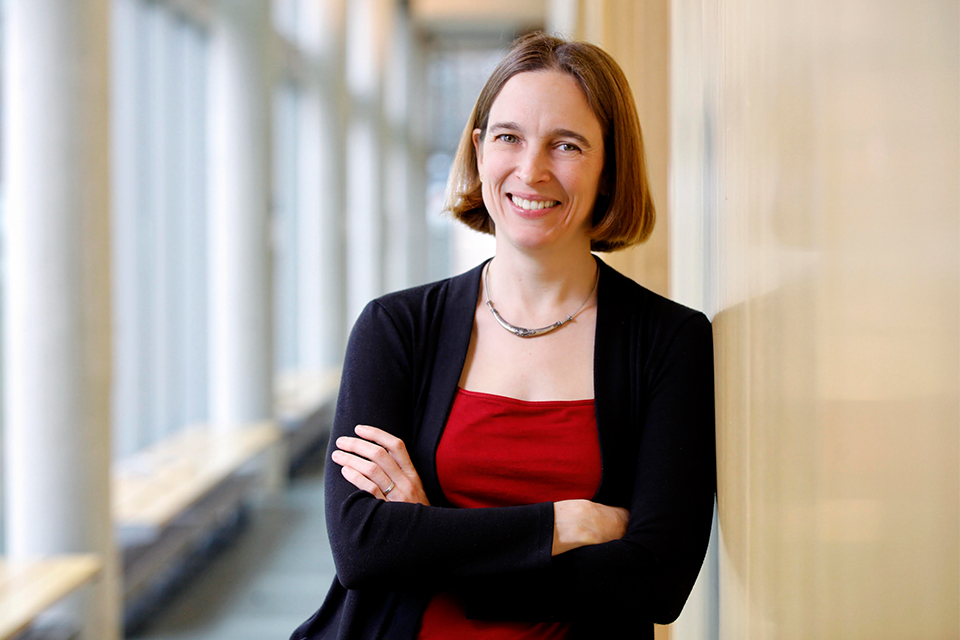 January 28, 2021
Dear Brandeis Community, 
We are delighted to announce that Wendy Cadge, Senior Associate Dean for Strategic Initiatives, Division Head for the Social Sciences and Barbara Mandel Professor of the Humanistic Social Sciences, has been selected as the new Dean of the Graduate School of Arts and Sciences. She will begin serving in this role on June 1, 2021. 
Wendy has been a member of the faculty in the Sociology department since 2006. She has served as Chair of Women's, Gender and Sexuality Studies and has been the Head of the Division of Social Sciences since 2018. She is the founder and Director of the Chaplaincy Innovation Lab which brings together leaders in theological education, social science, clinical education, and professional chaplaincy to collaboratively develop models that enable chaplains to provide more effective services in a world of increasing religious diversity. She recently received two grants totaling $750,000 from the Henry Luce Foundation to continue building and supporting resilience in chaplains and other spiritual care providers across the country. 
During our conversations about this role, Wendy emphasized her desire to collaborate directly with students as she defines priorities for the school. She is particularly excited to build a robust infrastructure that will enable our Graduate Student Representatives to have a more prominent voice and increase transparency between students and administration. She believes that our graduates have central roles to play across a range of settings, including industry, non-profit support and the academy, and she plans to emphasize professional development support for students pursuing diverse career pathways. Finally, Wendy is deeply committed to prioritizing the appropriate implementation of the school's forthcoming antiracism plan. 
Of course, Wendy will have the advantage of the incredibly strong foundations and structures that have already been built by the GSAS staff under the leadership of the school's current Dean, Eric Chasalow. We would like to take this opportunity to thank Eric for his decades of service to Brandeis and particularly the seven years he has supported our graduate students as Dean of GSAS. He plans to take a well-deserved sabbatical next year before returning to the Music Department full time. We wish him well and hope that he will be able to invest the time he set aside to support our community as Dean into composing the music that has been his passion and career.
There is a lot of work to do, and we are pleased to report that the transition effort is already underway. In the meantime, please join us in congratulating Wendy, and we look forward to updating our GSAS students over the coming weeks and months. 
Sincerely, 
Carol Fierke, Provost
Dorothy Hodgson, Dean of Arts and Sciences