About Us
The Boston Agunah Taskforce was founded with the support of grants from the Miriam Fund of Combined Jewish Philanthropies. It is based at Project on Gender, Culture, Religion and the Law at the Hadassah-Brandeis Institute of Brandeis University.
Lisa Fishbayn Joffe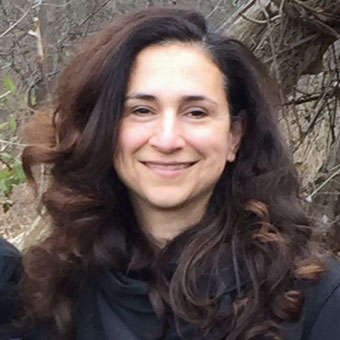 Lisa Fishbayn Joffe is Shulamit Reinharz Director of the Hadassah-Brandeis Institute at Brandeis University and directs the Project on Gender, Culture, Religion and the Law. The mission of the GCRL Project is to produce scholarship that explores the tension between women's equality claims and religious laws. Dr. Fishbayn Joffe's publications include "Gender, Religion and Family Law: Theorizing Conflicts Between Women's Rights and Cultural Traditions" (with Sylvia Neil, Brandeis University Press, 2012); "The Polygamy Question" (with Janet Bennion, Colorado University Press, 2015); "Women's Rights and Religious Law" (with Fareda Banda, Routledge Press, 2016) and a special issue of Nashim on "New Historical and Legal Perspectives on Jewish Divorce" (with Haim Sperber, Volume 31, forthcoming 2017). She is editor, with Sylvia Neil, of the Brandeis University Press Series on Gender, Culture, Religion and the Law. She received her LLB from Osgoode Hall Law School and LLM and SJD from Harvard Law School.
Rabbi Aryeh (Robert) Klapper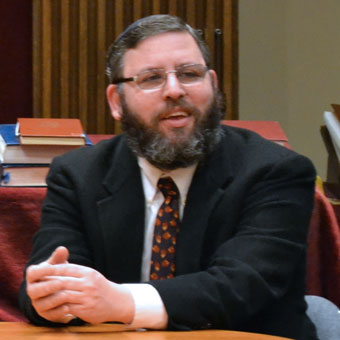 Rabbi Aryeh (Robert) Klapper is the founder and dean of the Center for Modern Torah Leadership, a member of the Boston Beit Din, and experienced in areas of divorce and conversion. He previously served as Orthodox adviser and associate director for education at Harvard Hillel, as Talmud curriculum chair at Maimonides High School, and as instructor of rabbinic literature and bioethics at Gann Academy. He is founder of Midreshet Avigayl, a high level Talmud program for teenage girls. Rabbi Klapper has published in Tradition, Meorot, Dinei Yisrael, Beit Yitzchak and other journals, and has presented at numerous academic and community conferences. He is a popular lecturer who is consulted internationally on issues of Jewish law and whose work is cited regularly by both academic and traditional scholars. Rabbi Klapper attended the Rabbi Isaac Elchanan Theological Seminary (RIETS) Kollel L'Horaah and was ordained March 1994. He received a Master of Arts in Bible from the Bernard Revel Graduate School of Jewish Studies and a Bachelor of Arts in Political Science from Yeshiva College.
Layah Kranz Lipsker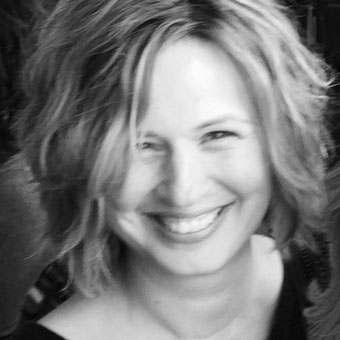 Layah Kranz Lipsker is a Jewish educator and mother of six, interested in the ways in which religion impacts the lives of women. Lipsker is the co-founder of Chabad of the North Shore and an instructor for the Jewish Learning Institute on Boston's North Shore. Her journey as a Hassidic feminist led her to her current position as a research associate for the Hadassah Brandeis Institute.
Getyourget.com was the brainchild of her father, Rabbi Yankel Kranz, of blessed memory, a physical and spiritual giant, who once spoke to her of his desire to educate women about the get process. Lipsker remembers that long before the Internet, her father said that he wanted to create a Bumper sticker campaign that he would call "GetYourGet."
Rachel Putterman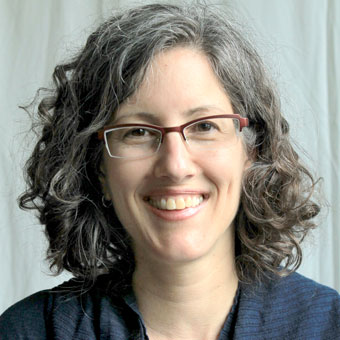 Rachel is currently a rabbinical student at Hebrew College and a Jewish educator at Temple Hillel B'nai Torah in West Roxbury. In her first career as a legal services attorney, Rachel represented domestic violence survivors in their family law cases. Last summer, Rachel was a scholar in residence at HBI where she researched the Beit Din's witnessing of female conversion candidates' immersions in the mikveh. Rachel is also a volunteer mikveh guide at Mayyim Hayyim.
Leah Robbins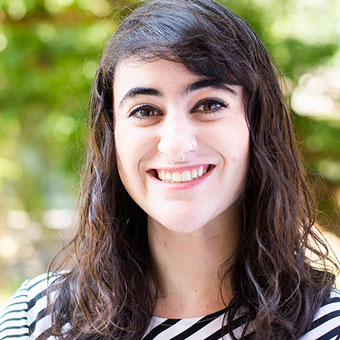 Leah Robbins is the BATF Graduate Research Assistant. Leah is currently a graduate fellow with the Hornstein Program for Professional Jewish Leadership. After she graduated magna cum laude with bachelors degrees in Jewish and Women's studies at the University of Florida, Leah served as marketing and administrative assistant at Mayyim Hayyim, a pluralistic community mikveh in Newton, Massachusetts. She later transitioned to Mayyim Hayyim's newest initiative, the Rising Tide Open Waters Mikveh Network, helping to birth an international open mikveh movement. She is also the community accountability coordinator for the Moishe Kavod community, helping to build strong internal culture rooted in restorative justice.