Brandeis University Admissions
Leonard Bernstein Fellowship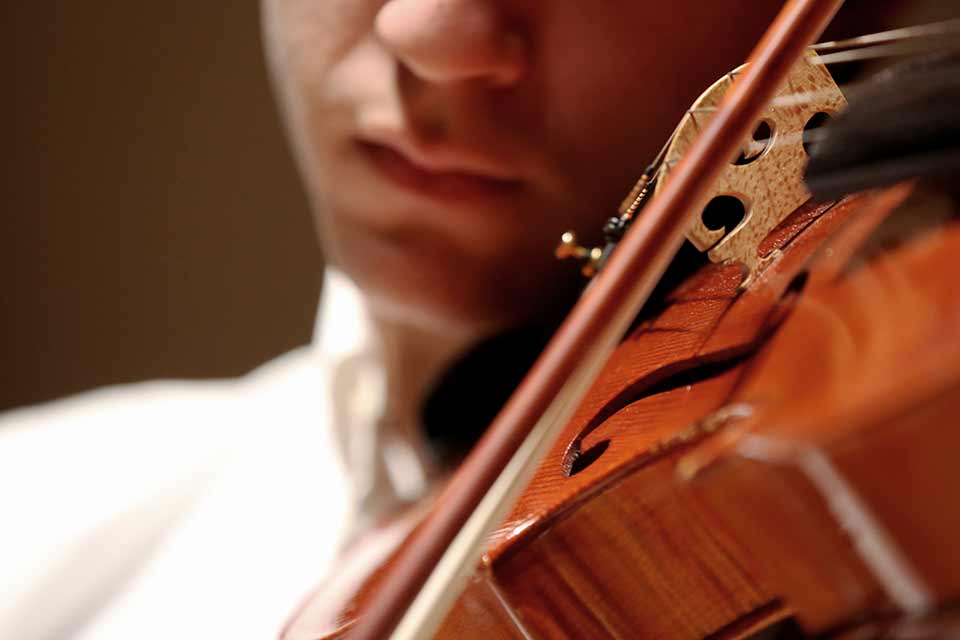 Famed American composer and conductor Leonard Bernstein was one of Brandeis' first and most influential faculty members. Each year, in collaboration with our music faculty, we select a small cohort of students to participate in a fellowship established in his honor.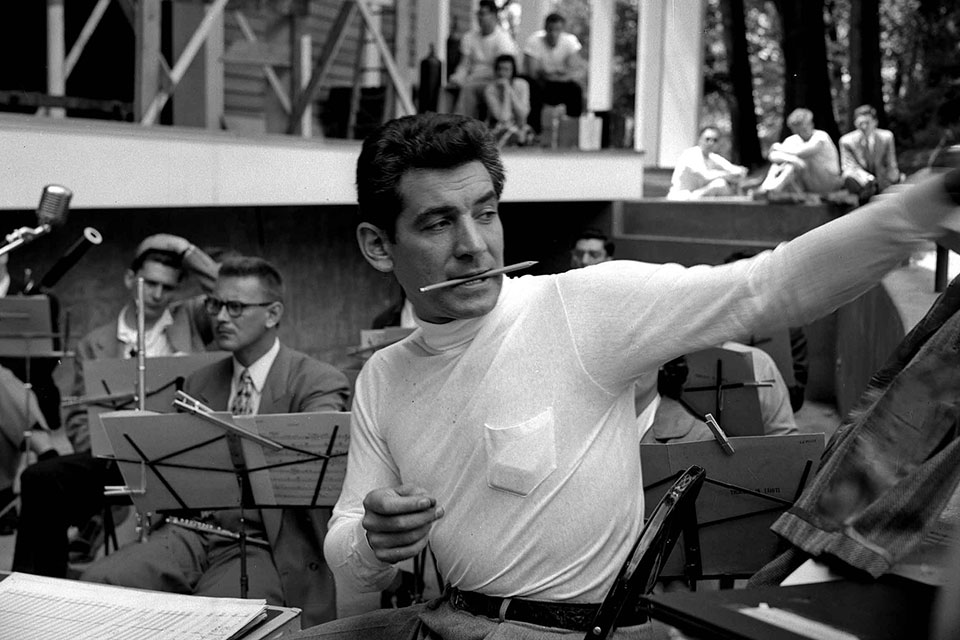 The arts have always been an essential part of the Brandeis experience. The Leonard Bernstein Fellowship — which celebrates the legacy of Bernstein and all of Brandeis' talented musicians — provides students with free private lessons, professional chamber coaching from esteemed Brandeis faculty, and a range of unique performance experiences.
This year, the Fellowship will be awarded for piano, violin, and voice. Portfolios for these three instruments will be reviewed by Brandeis music faculty and considered in the application review process for admission to Brandeis. Portfolios for other instruments are not evaluated by music faculty or the Admissions Office.
How to Apply
On the supplement page of your Brandeis application, you'll be asked whether you'd like to be considered for the Leonard Bernstein Fellowship. If you do, you'll be asked to submit a recorded piano, violin or voice audition through a program called Slideroom. See the table below for submission deadlines.
Applicants are encouraged to submit two to three recordings. Submissions are evaluated by Brandeis music faculty, who select Leonard Bernstein Fellows in conjunction with the admissions office. Fellows are notified of their award at the time of admission.
Perks of the Program
Up to $20,500 in funding annually, renewable for up to eight semesters.
Free private lessons with members of the Brandeis music faculty.
Unique performance opportunities with the other members of the Leonard Bernstein Fellowship.
Mentorship and advising from Brandeis' highly respected music faculty.
Program Requirements
In order to maintain their funding and fellowship membership, fellows must:
Maintain a satisfactory level of participation and performance in Leonard Bernstein Fellowship ensembles.

Declare a major or minor in music.
Meet the additional renewal criteria for the Leonard Bernstein Fellowship.
Slideroom Submission Deadlines
| Applicant Group | Deadline |
| --- | --- |
| Early Decision I | Nov. 1 |
| Early Decision II | Jan. 3 |
| Regular Decision | Feb. 1 |